I attended a wedding as a guest recently; specifically the spouse of a guest. A rare occurrence, and one that I really wanted to enjoy. That is, until I got there and soon realized that the photographer situation was, well, kind of a train wreck. I knew that the photographer was the bride's friend and had given the couple a 'good deal'. Of course, I previously checked out this photog's work and, although this shooter seemed fairly new, both my wife and I conceded that the bride and groom would be in good hands. I'd also like to reiterate, I was there as a GUEST ONLY: It WASN'T my place to step in, interfere or get involved in any way — I didn't even bring a camera. That being said, watching this really unfortunate situation unfold gave me occasion to reflect on the duties and responsibilities of a "Friend-ographer".
First off, let's get one thing straight: If you wouldn't have been at the wedding as a guest then you're not really a friend of the family. This is an important distinction as I'd like to believe that true friends act in certain ways towards one another. The friend-ographer has been given the important responsibility of capturing the memories of the day. As a true friend of the family, you have a higher duty to go above and beyond! If you've offered the 'family/friend discount,' what you've really done is taken any considerations for remuneration, coverage time and retail costs of deliverables off the table. Your job is clear: Cover the wedding, the entire wedding, like the professional photographer you profess to be. This was not the case at this wedding.
Both new and experienced photographers know that the wedding day is full of important moments. From the mom lacing the dress, to the first kiss, to the father-daughter dance, the photographer's duty is to capture these once-in-a-lifetime moments. So, when I found out that the photographer 'peaced-out' before the cake cutting, dances and bouquet toss, I was embarrassed for our profession. Even worse, a family member with a point-and-shoot was drafted to cover the remainder of the wedding. The final nail in the coffin was overhearing the spouse of the 'drafted photographer' tell him to cover all of this because it was missed at their wedding. (Yikes! Yes folks, this actually happened and all I could do is watch.)
[REWIND: A Note to All of You Elitist Photographers]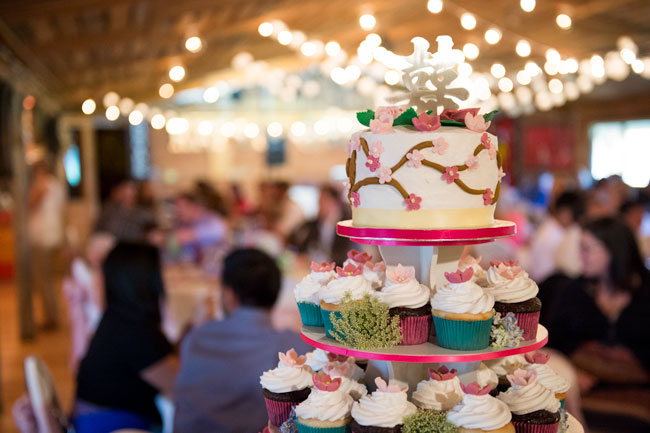 One might argue that the friend-ographer's early departure was on the bride and groom, but I disagree. Assuming that the friend-ographer would have nevertheless been there as a guest, all of these things should, and would have been covered. Furthermore, friends have an inherent responsibility to look out for one another, no matter the circumstances. Finally, as a professional wedding photographer, you know better. You know how to shoot the story, always keeping in mind how the wedding album should flow. In the most basic terms, this is what we do and why we get paid.
I could soapbox this topic for while, but we all know that this story isn't going to end well. At some point people are going to be looking at the newlywed couple's photos and ask why there's a difference in the in the photos? The answer: because the photographer, the bride's friend, left early. [Even writing this paragraph made me shake my head.]
What's the solution? I propose this:
A Professional Photographer's Guide to Being a "Friend-ographer"
Predetermine what your family and friends' pricing is and stick with it. Other businesses might do cost or cost plus "x". Don't be embarrassed to do the same.
Only offer your family/friends' pricing to family and friends whom you would attend their wedding as an invited guest. There should be no question about this.
It can be hard to get a family member or friend to sign your contract/service agreement. Nevertheless, ensure they have at least your terms and conditions. I recommend giving the bride and groom both a hard and email copy. Giving of your services and products is a generous gift. Ensure that there is at least a general understanding of the retail value of it.
Not everything has to be gifted: Consider having things, including your production, second shooter and album costs covered. Things like travel and accommodations can be negotiable.
Maintain your workflow with your family and friends. If you shoot with an assistant, don't shoot alone for your family / friends' weddings.
Work with your bride and groom with the same expectations as your clients. Collaborate on things like the schedule for the day, family photo list, etc.
Notwithstanding your coverage agreement, cover the entire wedding day, from start to finish — THIS is part of your gift.
If you're required in family formal photos, have your assistant or second shooter take them. Do not delegate another family member or friend.
If you haven't done this yet, have redundant backups of EVERYTHING from gear to batteries to files.
Remember, you're a professional wedding photographer. Act like one.
Let's Get the Conversation Started
What do you think?
How do you handle family and friend wedding photography requests?
Was the photographer's early departure on him/her or the bride and groom?
Don't forget to LIKE, TWEET, +1 and SHARE this article!
Feel free to also find me on Facebook.
Adam Kuzik
Adam Kuzik is the founder and owner of Studio 35 Photography + Video based near Calgary, Canada. He is a professional wedding and commercial photographer as well as an industry educator. Website:
studio35photo.ca
Adam's Facebook:
AKPhotoCanada
Studio 35's Facebook:
Studio35Photography