Welcome to the second installment of our official Wedding Photography Guide, a series of weekly articles designed to teach you the fundamentals of wedding photography.
In our previous article, we covered how to understand your clients through clear communication before and during their wedding day, as well as why it's important to tailor your clients' expectations from the start.
This week, we present our Groom & Groomsmen Guide, an overview of how to best capture the groom and his party on the wedding day. For comprehensive wedding photography education, be sure to check out our full workshops in our store.
In this article, we share 11 tips that will help you prepare for a successful shoot and produce creative, journalistic imagery throughout the day.
1. Make note of important captures for the groom
Prior to the wedding, consult with your groom to make note of any specific people, places or things that hold significance to him on his special day. Focusing in on these details makes your product specialized and memorable for your clients.
2. Clean/Reset the Shooting Space
The most common and forgotten step for prep is accommodating for messy hotel rooms. Taking a moment to remind your groom to call in to get the room tidied is going to give you clean backgrounds to work with. Yes, you can edit out any bottles of bourbon or underwear sprawled on the floor, but why waste precious post-production time on such details?
3. Plan Ahead for the Details
Instead of wasting time tracking down the groom's prized heirlooms and brand new dress shoes, have him organize his items of importance in one place so that they are easily accessible. The time spent looking for them on the morning of will cut into your shooting time and, more importantly, skew your focus if something can't be found. Most of the time, grooms don't prioritize shots of their wedding details, but that doesn't necessarily mean that you shouldn't photograph them.
4. identify & Get to Know the VIPs
Identifying the VIPs prior to arriving at your shoot will give you more time to set up shots utilizing them. Notify your clients that if their VIP's presence is needed for any of the wedding prep shots then they must be available during that specified time slot. Get to know the people that are closest to the groom and familiarize yourself with them as the day goes on to build trust and a strong relationship.
5. Include VIPs in prep & Portraits
While the groom will likely not actually need help getting dressed, capturing images of the groomsmen or family members assisting the groom is a great way to bring VIPs into the picture, literally.
If the groom is already dressed when you arrive, you can quickly reenact two common must-have prep images, which include the groom getting help straightening his tie and putting on his jacket. The involvement of the VIPs in getting-ready shots usually generates naturally candid interactions, so anticipate and capture these special moments.
6. Capture a variety of expressions & actions for Groom Portraits
Even if you've already photographed the groom getting ready with assistance from his family or groomsmen, be sure to capture images of the groom getting ready by himself. Individual images of the bride and groom getting ready commonly make it onto a spread or two in wedding albums, so they're definitely worth capturing!
Choose a location with great lighting, possibly near a large window, and ensure that the background is clean. Go-to images to capture include the groom making adjustments to his tie, watch, cufflinks, and jacket. Finally, try to capture a variety of facial expressions (smiles vs. serious expressions) and change up the eye direction (looking into the camera vs. glancing off to the side) in this series of images.
After capturing portraits of the groom getting ready, move straight into formal portraits. It is convenient to do this because this series of portraits can use the same location and lighting style used in the prep shots. Pay close attention to detail and watch for flattering expressions, natural hand placement, straight posture, and more. Capturing strong images to show the groom this early in the day can boost his confidence and help him relax for photos throughout the rest of the wedding and reception.
Lighting Tip: The lighting style you choose to use to light the groom is entirely based on your preference; however, in order to achieve clean and balanced light in your images, try to avoid mixing the existing tungsten light commonly found in hotel rooms in the form of mediocre-looking lamps, with daylight coming through a window or any use of off-camera flash. If you prefer to leave the scene as is and keep any existing light, see here to learn how to flawlessly combine the two while still maintaining an evenly color-balanced image.
7. Highlight the Groom in Group Portraits with Groomsmen
Group portraits can make for some of the most fun and interesting images from the day. These portraits give the groom and his groomsmen an opportunity to play a variety of roles, from GQ editorial models to comedic goofballs. Regardless of the style or tone of the images, be sure to make the groom the star of the show, whether through lighting, posing, framing, or other means. All too often, grooms get lost in the mix within large group portraits.
8. Emphasize Personality When Capturing Groom and Groomsmen Portraits
In addition to photographing the groom with his group of groomsmen, be sure to capture individual images of the groom with each one of his groomsmen. Generally, try to capture at least one standard pose and one funny pose. For the standard pose, place the subjects shoulder-to-shoulder and ensure that each subject has at least one hand in his pocket and watch for flattering expressions. For the funny pose, the groom may have inside jokes with each groomsman that they can use for inspiration, or they may need guidance for getting goofy. You can find specific posing cues for grooms and groomsmen here.
These images often prove sentimental for grooms as they don't typically have a collection of formal images featuring their closest friends.
9. Direct the Action

When the action is low, you will need to create shots that include members of the family or close friends by directing the scene and prompting the action. Figure out if the groom has planned any specific activities for his groomsmen. This can include gift giving, an impromptu poker game, a toast, or even a last minute soccer match. Whatever it is, be ready for what's to come and don't leave any room for surprises.
10. Get Them Moving
The difficult part of photographing in a busy area is avoiding people, cars, and other distracting items in the background or foreground. Place your subjects in a way where they conceal the blemishes of the image and shoot from a lower perspective or a tighter composition to avoid distracting elements.
11. Capture Family portraits During Prep
Although you'll capture the groom with family during family formal portraits later in the day, it's worth the time to grab some portraits of the groom and his family during morning prep. These are rare moments that are impossible to re-create.
12. Observe the Group For Inspiration
As photographers, we have more face-time with the bride, groom, and wedding party than most guests or vendors. That being said, strictly being present as a vendor and creating no personal connection will show in your work.
To get the shots you need, you might have to coerce your subjects into getting out of their comfort zone. Study how each groomsman interacts with the groom and use that to determine what types of interactive shots you can plan for later on. The more comfortable you are in how you interact with them, the easier it will be to acquire your ideal shots.
Photographing the Groom is a comprehensive course in our Wedding Workshop series that covers everything you need to know about how to create incredible wedding-day imagery; from posing the Groom and Groomsmen, learning how to light scenes with highly portable lighting setups, and so much more! Check out this course in the SLR Lounge Store or stream it as an SLR Lounge Premium Subscriber.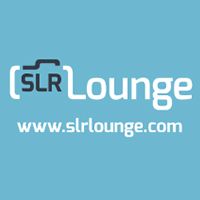 SLR Lounge Official
Articles by SLR Lounge Official are created by multiple authors. They represent official announcements by SLR Lounge.