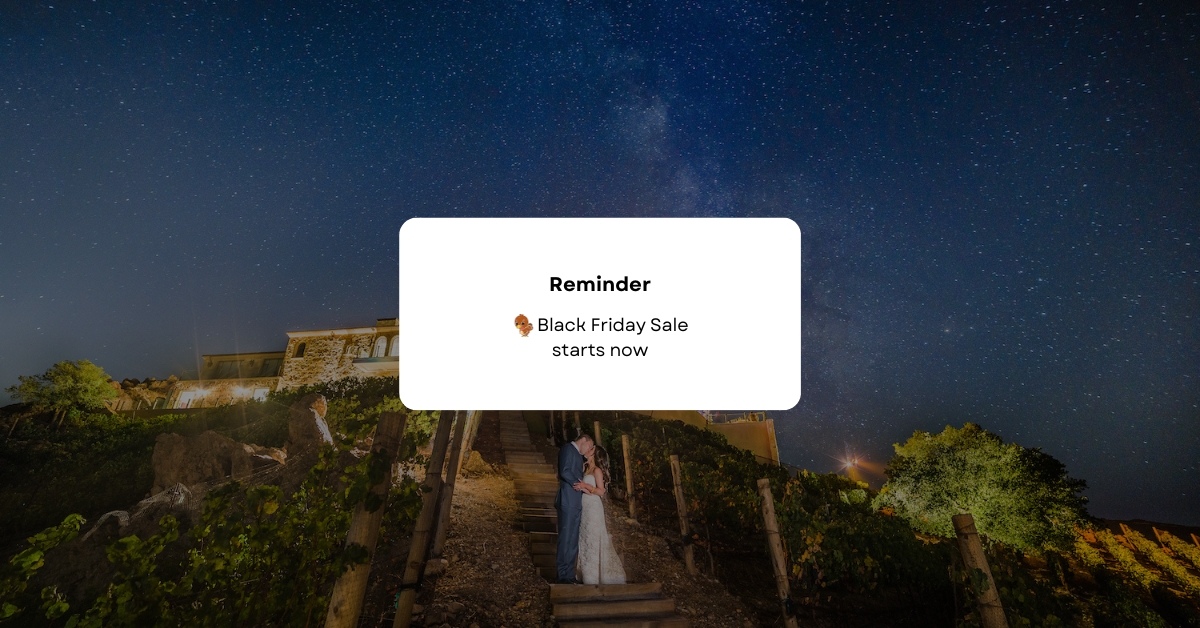 SLR Lounge Premium and Visual Flow Presets are starting Black Friday early this year!  This is the best time to level up your creativity and photography business through SLR Lounge Premium Education.  Also,  boost your editing skills, speed and workflow with professional-grade presets through Visual Flow.
For Black Friday, save up to $300 off SLR Lounge Premium and up to 34% off the versatile and powerful Visual Flow Presets for the next two weeks. See the details below.
Up to $300 Off SLR Lounge Premium
The #1 Training for Portrait and Wedding Photographers is on sale this holiday season.  Get $300 off the Lifetime Plan or $100 off the Annual Plan. Join thousands of photographers who have used Pye's A to Z education that's PROVEN to help you become a 6-Figure wedding & portrait photographer.
📷 Camera, Composition, and Creativity
💡 On and Off-Camera Flash
🧑‍🤝‍🧑 Posing & Directing for Authenticity
💍 Wedding Photography from A to Z
💻 Lightroom & Editing
💵 Marketing & Sales
Much more! (30+ Courses)\
And so much more!
Best of all, not only is this the best education available, it's literally the operating manual for our 7-figure photography studio (Lin + Jirsa Photography). This is real-world education that's PROVEN to work.
Note: With Afterpay, you can break down your lifetime membership into 4 payments of just $175.
How to get the deals:
Expires:12/01/2023
Up to 33% Off Bundles Visual Flow Lightroom Preset Bundles
Save Up To 34% On Preset Bundles Or 20% On Individual Packs with code VFBF23! These aren't just your average presets, Visual Flow provides pro-grade development tools created by the teams at SLR Lounge and DVLOP.
Our patent-pending and research-backed approach results in one simple thing: presets and image-developing tools that actually work.
Each preset pack includes:
Presets adapted to ALL lighting conditions (even challenging ones). This gives you a one-click workflow regardless of whether you're shooting in mid-day sun or indoors under warm tungsten lights.
Dual illuminant profiles that are designed to unify colors/tones between any camera you might use.
Developed in real-world testing w/ over 10,000+ wedding/portrait images from various camera models.
Profile compatibility with all major camera makes and models.
Designed for Lightroom Classic and Lightroom (Cloud) for easy access on desktop and mobile.
How to get the deal:
Click Here to Choose Your Preset Bundles
Expires:12/01/2023