Welcome to part eight of our official wedding photography tips, a series of weekly articles designed to teach you the fundamentals of wedding photography. In our previous article we covered how to photograph group portraits, which includes how to light your subjects, direct them into poses, and cue them to produce great expressions. This week, we present our official Wedding Reception Photography Guide, an overview of how to best photograph wedding receptions on the wedding day.
All of the education from the guides as well as our workshops is derived from our experience at Lin and Jirsa Photography, a Los Angeles Wedding Photography Studio with over 10 years of experience and over 2,000 weddings. For comprehensive wedding photography education, be sure to check out our full workshops in our Premium.
Introduction | Why Are We Here?
Wedding receptions serve as social outlets for friends and family to celebrate the bride and groom in their new role as husband and wife. They're also chock full of fast-paced activities that can leave you scratching your head and missing moments if you're not adequately prepared.
Below, you will find an overview of lighting gear used to light receptions as well as ten things to look for when photographing receptions on the wedding day.
Wedding Reception Photography Lighting
Here are our favorite lighting tools, modifiers, and stands that help us create dynamic and unforgettable imagery. We've listed several options so that you can choose what works for your budget and style.
Lighting:
CTO Gel:
Remote Trigger:
Light Stand:
Diffusion:
1. Use This Timeline Equation To Efficiently Capture Details/Decor
Wedding reception photography of the decor and details serves many purposes, not the least of which is capturing memories for the bride and groom who are often too preoccupied to appreciate them on their big day. Unfortunately, despite the vendors' best efforts, there is usually very little time to capture them before guests are allowed into the area. Luckily, there's a solution to help you efficiently photograph all of the decor.
For the day of the wedding, here's a great timeline equation to consider based on how close the decor is to being ready versus how you should photograph it:
The less complete the details are, the tighter the shot should be.
In other words, if only one or two tables are ready in the reception area, shoot close-ups of the details: Place settings, menus, cutlery, centerpieces, party favors, etc. As the details in the room start to come together, you can shoot wider until everything's ready and you can capture the wide shot of the room. If the decor is ready when you get in to photograph it, start wide and work towards capturing close-up details. That way, you'll be covered in case people start walking into the area.
Stay tuned for a more in-depth official Wedding Photography Guide on shooting wedding ceremony and reception details next week.
2. Add Context To The Story Of The Grand Entrance
Most wedding reception photography begins with a grand entrance, which typically includes a high-energy introduction for the parents of the bride and groom, as well as the bridal party and of course the newly married couple. Because they happen so quickly, grand entrances often prove challenging (but not impossible) to capture. The action unfolds rapidly and trying to light the moving subjects requires planning ahead.
One thing to remember while photographing a grand entrance is to tell the story of the action through the photos and capture more of the scene/environment. Simply photographing the bride and groom as they walk through the door, for example, neglects the (sometimes) hundreds of guests who are standing behind you, cheering on the wedding's VIPs. The point is not to immortalize the moment they walked through the door, but rather to showcase the energy of the moment as the bride and groom are being fervently celebrated by family and friends.
3. Find Interesting Angles For The First & Family Dances
When it comes to capturing first & family dances, think creative photojournalism. This situation is photojournalistic in the sense that the action unfolds naturally and cue-free, but there's plenty of room to play creatively with lighting and angles to enhance these special moments.
Throughout the dance, use medium to wide angles to show the scene/environment as well as tight or close-up angles to highlight the emotions shown in the subjects' expressions. Also, look for objects to shoot through to add a creative element to the image, and be mindful of negative space. Sometimes, the objects you use to create a shoot through can also be used to obscure unwanted elements in the background.
As for the lighting, anticipate your angles and setup a light or two to suit your needs. See the diagram below for the wedding reception photography lighting layout featured in the image above:
As you can see in the diagram above, lights should be set high up at a top-down angle (to avoid casting shadows on your subjects' faces) and aimed toward to center of the dance floor.
4. Capture Reaction Shots From The Bride & Groom During Toasts & Speeches
Toasts and speeches tend to be hit or miss when it comes to humor (depending on which batch of cliched jokes the speakers use), but they're almost always emotional. During this part of the wedding reception photography evening, capturing great expressions on the subjects' faces is key, whether you're capturing the speaker or the reactions of the guests (or the bride and groom). This means that you will likely need (or would benefit from using) a solid 70-200mm lens so that you can cover a wider range of focal lengths.
In addition to covering the angles (wide, medium, and tight/closeup), you'll need to consider lighting. There are several ways to light the speakers as well as the bride and groom. Check out this Minute Photography video for great wedding reception lighting tips.
5. Plan Ahead To Setup For The Cake Cutting
Like first dances and toasts, the ideal backdrop for cake cutting portion of wedding reception photography is the audience (or guests). If a coordinator or wedding planner asks, be sure to inform them of your preferred shooting direction. In cases where you are tasked with coordinating the cake cutting session, try to position the couple between you and the other guests.
Because the groom is generally taller than the bride (but not always), place the groom behind the bride when positioning the couple near the cake. As per usual, consider storytelling when capturing the action and cover wide, medium, and tight angles of the couple as they cut the cake, feed each other, make toasts, and react to the situation. Be careful not to miss moments while chimping (deleting photos) as the entire sequence can start and finish in a matter of a couple minutes.
Compositionally, use the cake as a context piece and frame the couple beside it. Secondary angles (other than tight vs. wide angles) are typically not needed for photographing the cake cutting, so second and third shooters should focus on VIPs or other guests' reactions.
6. Focus On the Group During The Bouquet & Garter Toss
When photographing the bouquet or garter toss, the bride or groom will take center attention early on (the bride for the bouquet, the groom for the garter toss), but the focus should ultimately be on the group who's trying to catch the flying object. The action often moves quickly, and you can't ask for a do-over, so it helps to know what to expect and how to light the scene so that you can move into position before the moment has passed.
For these types of scenes, zoom lenses (such as a 24-70mm) work well because they allow photographers to capture both wide and tight angles of the action. Bouquet and garter tosses usually draw large groups of "single" participants, so 24mm focal length should work for capturing the entire group while the 70mm focal length will allow for closer shots of expressions, which are usually pretty funny (as illustrated in the image above).
7. Get Into The Action For Open Dancing

During the open dancing part of wedding reception photography, your best bet is to get close and in the action. A 24-70mm zoom lens should serve you well in these situations so that you're able to capture images at a variety of focal lengths from a fairly close-up position; otherwise, a wide-angle prime lens should also work well. Regardless, we want to emphasize again to shed the shyness and get on the dance floor. Doing so will help you meet one of the biggest goals of photographing open dancing, which is making the party look fun and full of people.
Check out this Minute Photography article to learn how to capture a Dance Floor Twist!
8. Schedule time for a Sneak away Night Portrait
For the optional "sneak away" couples session, which usually happens toward the end of the reception, allocate enough time to travel around the reception site's premises. In most cases, couples have chosen their wedding and/or reception venue based on certain aspects of architecture, landscape, or art. Keep that in mind as you location scout and find what works best for your vision of photography.
When it comes to sunset/night shots, remember that lighting may be an issue and it is your job as a photographer to be quick on your feet and realize that getting your shots should be based on quality over quantity. Focus on how much ambient light you have available and get those shots first, then see how you can add and modify lights to work with your fading light.
9. Be Aware Of Cultural Nuances
While wedding reception photography features many similar traditions across multiple cultures, including a grand entrance, first dance, speeches/toasts, and even cake cutting, there are also traditions that are unique to each culture. For example, at a Jewish wedding reception, you should expect to photograph the blessing of the challah bread as well as the hora dance. At a Chinese wedding reception, you might get to witness a Chinese Lion Dance, and it's not uncommon for professional dancers to entertain guests at Hindu wedding receptions.
Learn how to photograph cultural weddings with the help of our Cultural Wedding Photography Guides!
10. Team Up With The Planner To Direct The Grand Exit
There are several ways for a bride and groom to exit their wedding reception and many of them are creative and grand: petal tosses, sparkler exits, and more. Depending on the type of exit the couple would like to do (information that should be finalized before the wedding day), try to coordinate with the planner to get the guests and newlyweds into position at the appropriate time, usually as the reception is wrapping up. This can be especially tricky for wedding reception photography that includes several hundred guests, so it's best to plan ahead and begin the process in advance.
Conclusion
As you can see, there's a lot of ground to cover when photographing wedding receptions. From the grand entrance on through to the grand exit, activities move quickly and require focus and anticipation in order to avoid missing moments.
You can find additional information in Photographing the Reception, a comprehensive course in our Wedding Workshop series that covers everything you need to know so that you don't miss a moment, as well as lighting tips to make each image look amazing! Check out this course in the SLR Lounge Store or stream it as an SLR Lounge Premium Subscriber.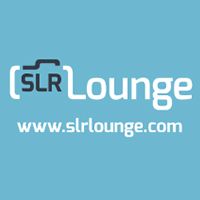 SLR Lounge Official
Articles by SLR Lounge Official are created by multiple authors. They represent official announcements by SLR Lounge.