Welcome to our official Wedding Photography Guide, a series of weekly articles designed to teach you the fundamentals of wedding photography. We're starting this series with the pre-wedding planning process to set up a good experience for both you and your clients.  Use wedding photo plan before each wedding for consistent results.
Next week, we'll dive into our Groom and Groomsmen Guide and go from there.  For comprehensive wedding photography education, be sure to check out our full workshops in our Premium. All of the education from the guides is derived from our experience at Lin and Jirsa Photography, a Los Angeles Wedding Photography Studio with over 10 years of experience and over 2,000 weddings.
Introduction to Creating a Wedding Photo Plan
You may find this surprising, but success as a wedding photographer often depends more on soft skills, like the ability to communicate and understand clients, and less on the hard skills, like the technical and artistic components of taking photographs.
Of course, that's not to say that the quality of the photos does not matter but rather to emphasize that what matters most is the client's experience, which will be positive when you tailor expectations and plan properly. For this reason, it is worth investing the time needed to improve your communication skills and build relationships with your clients and their families.
In this article, part 1 of the wedding photography tips, we will share information that will help you communicate and effectively plan for consistently amazing images with clients, from the initial meeting to the end of the wedding day and beyond.
1. Understand and Build Trust in the Initial Meeting
Establishing trust with your clients begins upon initial contact, from the first phone call or initial consultation.
For some extroverts and natural born salesmen, this skill is second nature.  For the rest of us, we have to study and practice until we feel comfortable in these situations.  But regardless of your personality, here are a few rules to follow:
Have Their Needs in Mind – Instead of spouting off a rehearsed sales pitch or talking about your gear or special techniques, try approaching the meeting with your client's needs in mind.
Find Out Their Priorities – Ask targeted questions to find out what is important to them.  Acknowledge and address each of them.
Be Present and Watch Expressions – Watch their expressions, look at their focus and attention, and modify the message as needed.
Be Genuine – Smile genuinely, show interest, listen more often than you speak, remember the details, and positively reinforce their requests.
To see our framework for these concepts and to see them in action, we invite you to view this video from our Communication and Planning Workshop: 8 Keys to Building Trust with Clients
2. Review a Moodboard to Sync Your Wedding Photo Plan
Have your clients put together a moodboard before a shoot to help them visually communicate their style preferences.  This ensures that your wedding photo plan is aligned with your clients vision.  While reviewing the moodboard with them, be sure to do the following:
Identify their interests: Clients may choose images for a number of reasons: Colors, posing, lighting, location, etc. Ask your clients to identify what they like about the images they've chosen and use that information to help guide your photography for their event.
Tailor expectations: You may notice this comes up a lot, and that's because it has a lot to do with client satisfaction and your ability to make your clients happy. During the moodboard review, you'll have an opportunity to determine if the client's expectations are reasonable. If they are not, you can help guide them back into a reasonable area with positive reinforcement. Rather than saying "no" to a request, you can note how the difficulty of the request will affect the rest of the shoot so that they know what to expect.
Address potential concerns: Unless you are just starting out in wedding photography, most of the images in the moodboard should be yours. If you notice that most of the images were taken by other photographers, you'll need to address what it is about the style of the images that the client prefers and determine whether or not you can deliver that style.
Setup to exceed expectations: By addressing potential concerns during the moodboard review, you can set expectations that will result in a positive experience with your client.
3. Photograph an Engagement Shoot (Optional but Recommended)
The next step in your wedding photo plan is booking an engagement shoot before the wedding is extremely helpful for better serving your clients as a wedding photographer, and here's why:
Capture great images: There is a strong possibility that the engagement shoot will be the first time that the couple will be professionally photographed together.
Build a stronger relationship: The more time you spend with your clients, the more opportunity you'll have to build a stronger relationship. This will allow your clients to get more comfortable in front of the camera, which often translates to better communication throughout the time you'll be working together.
Understand posing: During engagement sessions, there are usually fewer time constraints than wedding days. You can take advantage of the time you have with the clients and educate them on the posing framework you'll use (such as our foundation posing framework) so that you can quickly direct them in and out of poses.
Dial in the vision: The images you create during an engagement session can be reviewed with the client so that you can learn more about what they like and don't like, which will help you take more photos in the style they like on their wedding day.
Capture better wedding day imagery: All of the above points will result in better images on the wedding day.
4. Request Timelines Far in Advance
A lot can go "wrong" on a wedding day, and timelines serve as hopeful guides for mapping out the day's activities and identifying potential problem areas. Unfortunately, even the best-built timelines can come undone and leave photographers feeling lost on the wedding day. For this reason, we recommend requesting timelines as soon as possible so that the clients, photographers, and other vendors all get on the same page from the start. When reviewing the timelines with the clients, here are some points to discuss to ensure your wedding photo plan goes smoothly:
Tailor expectations based on time allocation: Clients should understand that with limited time, must-have images come first, whatever those may be, and creative/artistic images will follow (if time allows). This is why there are usually fewer epic images and more portraits and emotional candids when time is short. Incredible, epic images take time.
Discuss the real purpose of the timeline: In reality, 90% of weddings run late. Bridal prep and transportation are often the cause of why weddings run late, and your clients should know to expect this. As mentioned above, timelines serve more as a hopeful guide than a rigid framework.
Ensure that the timeline is padded: Allowing extra time in between events and locations will help ensure there's adequate time to capture all of those shots from the moodboard and more. When time runs out, expectations are unmet, and clients get frustrated.
Evaluate time allotment for couple sessions, family sessions, and bridal party sessions: Determine that amount of time you need for each part of the day.  Many photographers follow the one hour rule, allocating one hour to each major photography event (couples session, family photos, and wedding party photos). This varies, of course, depending on the size of the groups in question. Each session can be done in less time, but the image count (especially during the couples session) will likely diminish relative to the amount of time that is taken away.
Discuss pre-ceremony first looks vs. traditional first looks: At the end of the day, some couples will insist on waiting to see each other for the first time when the bride walks down the aisle to join the groom at the altar. That is fine. However, there are many benefits of doing a pre-ceremony first look, and those benefits need to be understood by the bride.
Review lead vs. second shooter timelines: Depending on how much time is set aside to cover bridal and/or groom prep, the lead and second shooters can either work together to capture the bride and then the groom, or they'll have to split up so that the lead can photograph the bride while the second photographs the groom. The benefit of allowing both shooters to work together is that two shooters can capture more creative angles in less time.
Create a strategy for family formals: A family formal shot list is a must in your wedding photo plan. One family member should be assigned to assist the photo team in assembling the family members and setting them up as the photographers work through the list. This allows for quicker family formal sessions and acts as a safeguard against accidentally forgetting to photograph any family members.
Check time of day & lighting conditions: If the couple wants that sun-drenched, golden hour look to their couple session photos, then the couples session should be scheduled for golden hour, unless you plan to recreate golden hour, which can be done!
Suggest day-after session for tight timelines: If the timeline is already too packed and there's no realistic way to capture all of the amazing images that the couple wants in the allotted time, suggest a day-after session. This provides couples with an opportunity to get the images they really want.
5. Study the VIPs List
Ask your clients to create VIP lists so that you can familiarize yourself with the important people on the day of the wedding.  Even the best wedding photo plan falls apart if you are focusing on the wrong people! This proves beneficial in two ways:
Personalized experience: By familiarizing yourself with the VIPs, you can call them by name and get to know them better throughout the day. Remember, the client's experience is of the utmost importance, and personalizing that experience by "knowing" the VIPs will resonate with your clients.
Focused resources: There will always be more guests than hired photographers at a wedding, so knowing who to shoot will save time and spare frustration. You don't want to end up delivering more images of "plus-one guests" than VIPs, which can happen if you don't know who's who.
6. Schedule a Pre-Wedding Talk through
Schedule a final talk through around 1 week before the wedding, to go over the wedding photo plan with your clients one last time. You can start by sending an email 45-60 days earlier (requesting a moodboard and an "official" timeline), and then follow up with a talk through via the phone just prior to the wedding day.
Here is what you should cover in your telephone talk through:
Tune into their vision: While reviewing the moodboard, take note of which images your clients like and why. If you shot an engagement session, you can discuss those images as well and try to discover what worked and what didn't. This will help you tune into your client's vision.
Review the official timeline: Because this is the final timeline, it's important to comb carefully through the details and make sure again to tailor your client's expectations based on the time constraints set forth in the timeline.
Discuss family portraits: Family formals can really slow down the momentum of a wedding day if they're not carefully planned and executed. As mentioned earlier, we recommend asking the couple to create a list of those they want to include in the family formal portraits. Additionally, let the couple know that you'll need a friend or family member designated to help you gather the appropriate parties and line them up for the portraits.
Create a condensed itinerary: Once you have the timeline down and have compiled any notes you may have taken, create a condensed, quick-reference timeline that is easily accessible on the wedding day.
7. Prepare on the Wedding Day
The big day is here and the wedding bells are ringing. Don't show up unprepared to capture one of the most important days in your clients' lives.
Gear checklist: Wedding photographers generally use a lot of gear throughout the course of the wedding day, so there's plenty to keep track of, or forget! In addition to making certain that your gear is present, be sure your batteries are charged, your memory cards are formatted and ready to go, and if possible, bring along back-ups. We recommend creating a checklist!
Dress policy: Clients may provide specific instructions for how the photo team should dress (such as all black attire and accessories), but otherwise keep it professional and consistent within the team. You don't have to look like matching valets, but the style should be agreed upon before showing up to the wedding.
Early arrival: If you show up on time, you're late. We recommend showing up to the starting location 60-90 minutes early to allow enough time to scout the area for photo sessions, hold a team meeting, and get set up to actually start taking photos at the start time.
Scouting: Scouting for the best locations is of paramount importance. This is even true of places you shoot often. Make sure there's no new construction or other distractions in the locations you wish to use. Your wedding photo plan can fall apart if the wedding venue is different than expected
Team meeting/planning: 30 minutes prior to the contracted start time, the team should gather together and walk through the timeline for the entire day. Each team member should know his or her role and how the day has been planned. For example, if a second shooter needs to leave from groom prep by a specific time to get to the ceremony site to photograph ceremony details, that should be understood before the day even begins. The team should have read a condensed itinerary (ideally sent to them by the lead shooter at least two days prior to the wedding), notes, and any other important information. Each team member's camera should be synched as well before the first image is captured. We recommend synching to time.gov.
Wedding Photo Plan Conclusion
Photographing weddings can sometimes prove nearly as difficult as it is rewarding, but careful planning and great communication from the start will make the experience a better one for all involved. At the end of the day, it's the experience that clients will remember most, the way you made them feel while covering their big day.
For more information on how to increase your wall art and album sales, be sure to check out our S3: Shooting Stories That Sell workshop, available now to stream for Premium Members.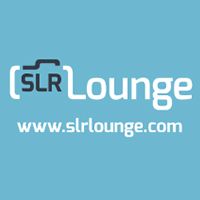 SLR Lounge Official
Articles by SLR Lounge Official are created by multiple authors. They represent official announcements by SLR Lounge.