Engagement Photography can be a time for trying new things, exploring new photo locations, and experimenting with new photo techniques. However, we rarely have full creative freedom to choose the time, location, style, props, and other aspects of the Engagement Photo Shoot.
The other half of the equation is client expectations, balancing their style preferences and their ideas for the shoot. The following article discusses the process of coming up with ideas for engagement photography, from the places to find inspiration to overcoming challenges.
Coming up with Engagement Photo Ideas
Let's start with idea generation. Engagement session photo ideas will vary from client to client. In the client serving industry, we need to understand our clients, their hobbies, their relationship and their dynamic and guide them towards making wise, tasteful choices for their engagement session themes. So the first place to find inspiration is simply getting to know them and asking them questions.
Having them create a moodboard will help guide the entire process and give you insight into their style preferences. We cover the moodboard process in the planning section of our Natural Light Couples Photography DVD. Besides the moodboard, here are some places to start and some questions to ask.
A Vague Theme or Mood for an Engagement Session-
Often times you'll have clients that simply want a prevailing mood, theme or look in their entire session. I love it when this happens because it gives us a lot of artistic freedom to conceptualize and execute a broad and vague concept.
Fairy-Tale, Romantic Engagement Photos – The following client wanted something romantic and fairy-tale-like. Well what's more romantic than a white horse in the sunset in an area with tall trees and green grass?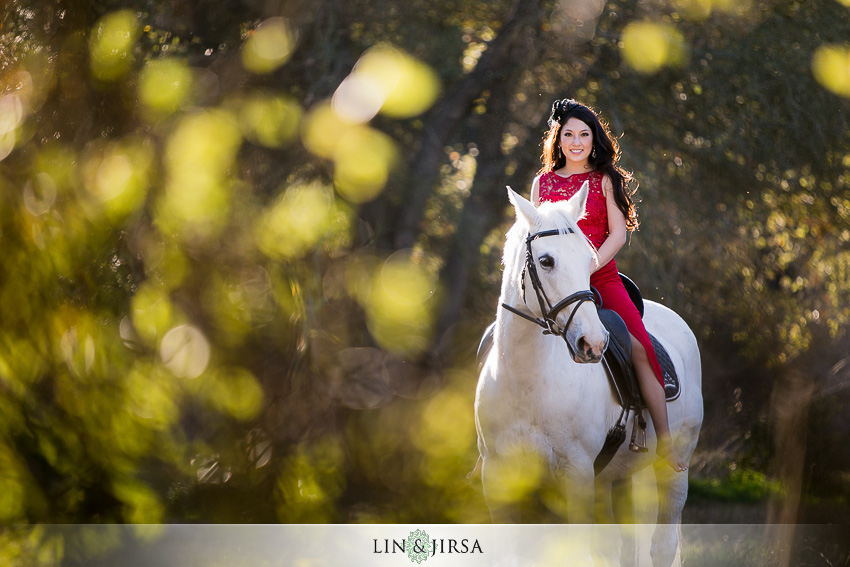 (See the rest of their session here)
Magazine Fashion Engagement Photos The following client wanted a classy, fashion-esque feel often seen in a magazine. The prefect location for this was the Viceroy Hotel in Santa Monica, CA.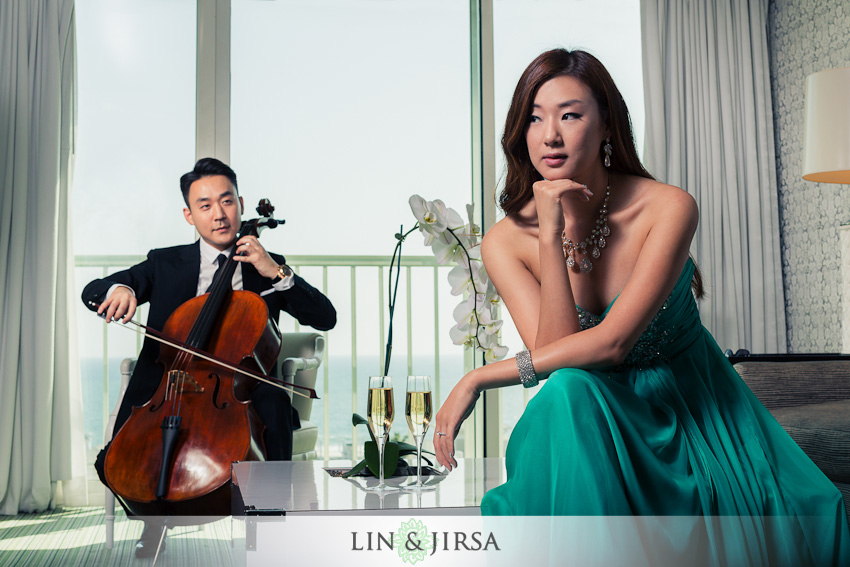 (See the rest of their session here
1920s Theme Engagement Session – This couple was having a Gatsby-themed wedding, so it only felt appropriate to apply the theme to their engagement session.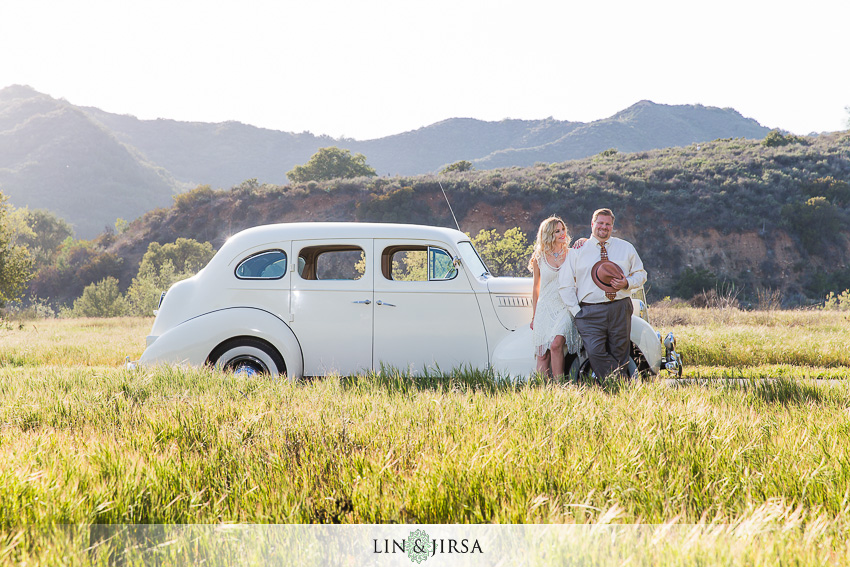 (See the rest of their session here)
First Dates as an Engagement Session –
Recreating a first date is a common request that we love photographing. What could be more personalized that going back to were it all started?
Disneyland Engagement Session – Being in Orange County, Disneyland is a common first-date story and recreating it has been a common request.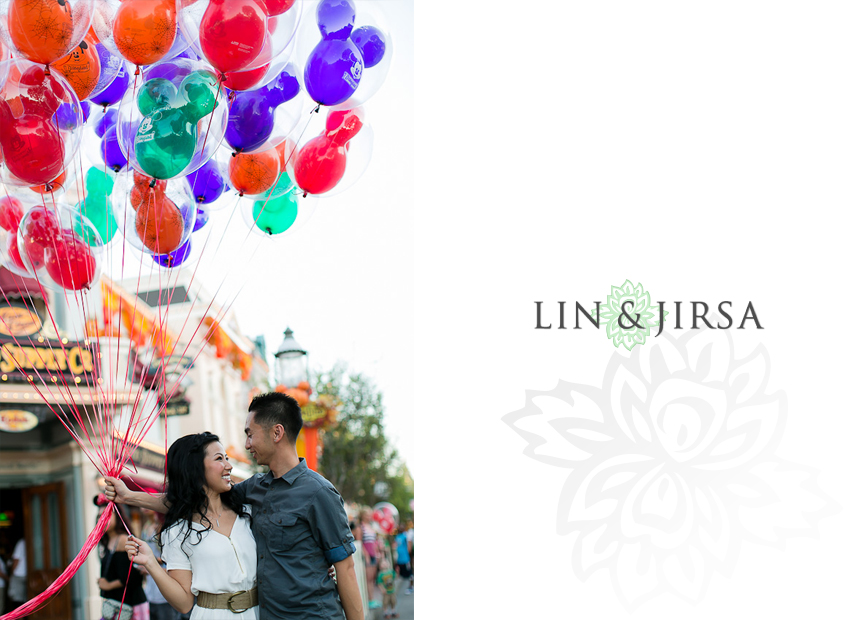 (See the rest of their session here)
Beach Engagement Session – Even more popular as a first date is the beach in our area.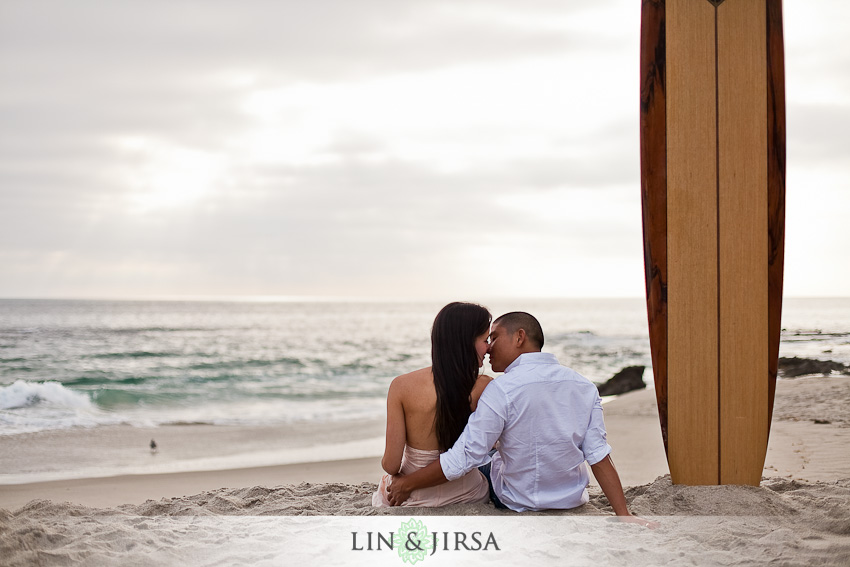 (See the rest of their session here)
Using Occupation as their Engagement Photo Idea
"What do you guys do?" If they happen to do something interesting; and they seem passionate about it, their occupation might be a great choice for your engagement session theme. Artists, musicians, chefs, and others are great for these types of shoots.
Engagement Sessions for Chefs– These two were both chefs who loved their careers. It only felt natural to incorporate that into their session. Though it took a bit more time to set up than usual, the results were very personalized pictures that really expressed them as individuals and as a couple.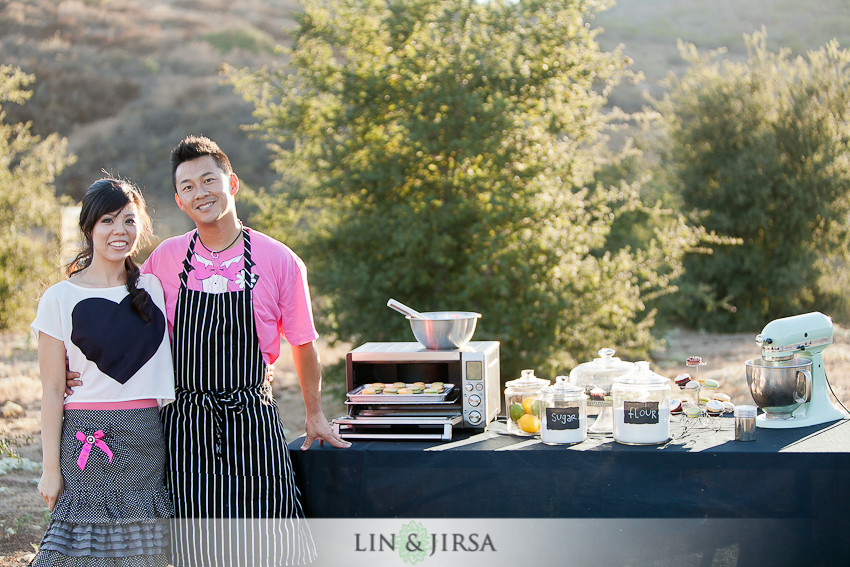 Engagement Sessions for Musicians – I've found that if you have a musician on your hands, you'll almost always be incorporating that into your shoot. Their passion for their work is likely a huge part of their identity (and potentially played a big part in the wooing process).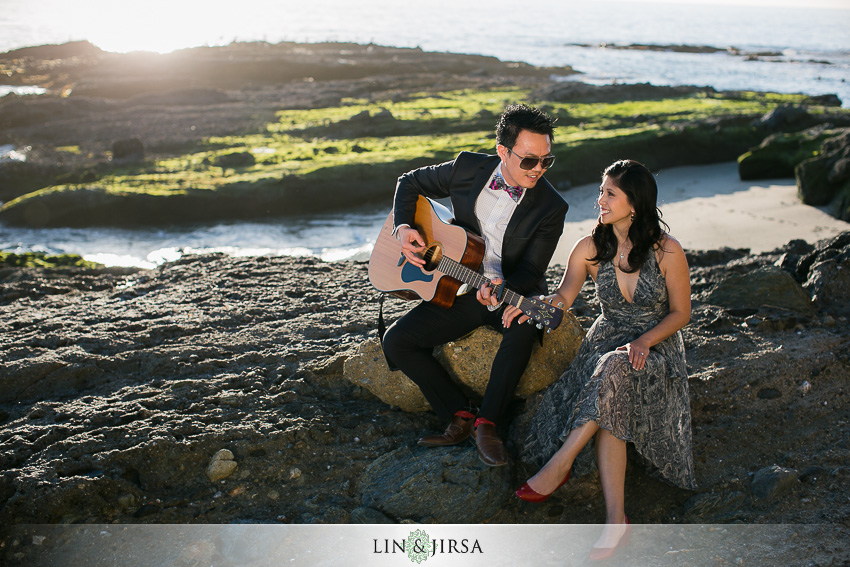 Lifestyle as their Engagement Photo Theme –
Engagement Sessions for Travellers It just felt right to have these two jet-setters' engagement session in and around their private airplane. It was a big part of their lifestyle and they had access, so why not?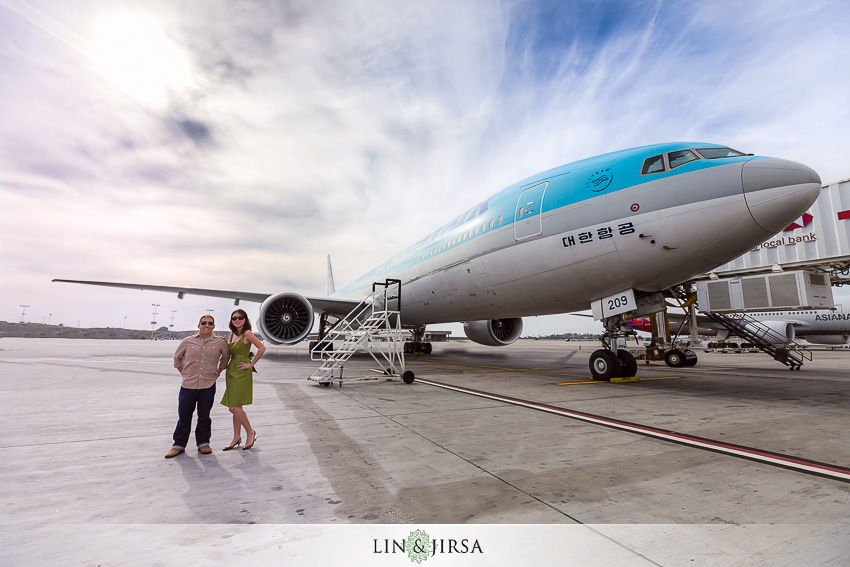 (See the rest of their session here)
Engagement Sessions for Star Wars Fans The couple pictured below attend Comicon each year in San Diego, CA. They love Star Wars (and Harry Potter) and they really wanted to incorporate these for their engagement shoot. It's important to note that, while we explore creative ideas and themes, we usually don't let it dominate the session. In fact, the theme might only be a small portion of the entire session.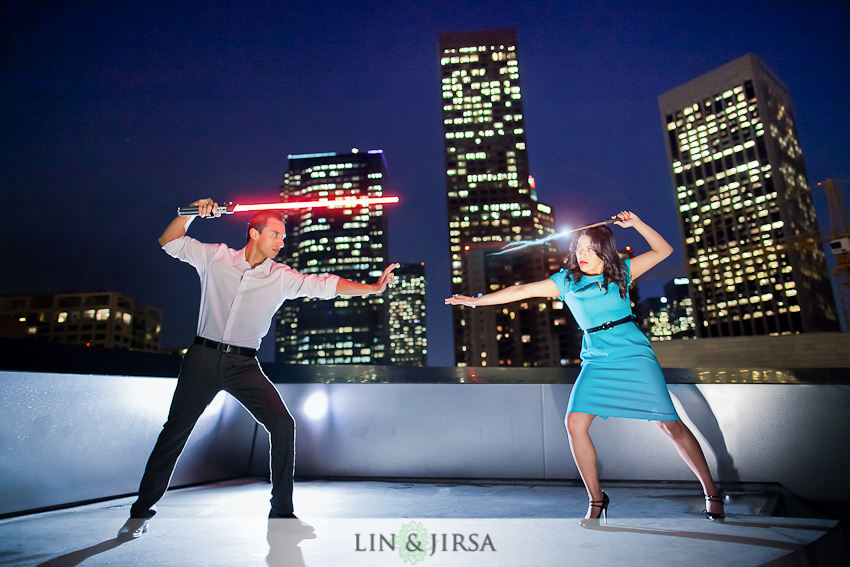 (See the rest of their session here)
College as an Engagement Photo Idea-
College is likely a time in everyone's life that we look back on with nostalgia. If they happened to meet and fall in love there, it's almost impossible to not do their engagement session there. IN Southern California, USC is one of our top requests.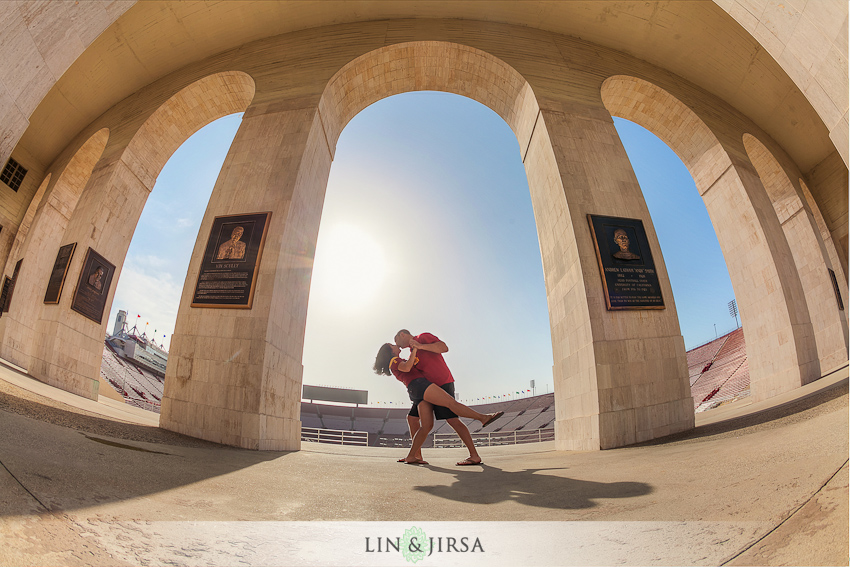 (See the rest of their session here)
Of course, we can't leave out their rival, UCLA.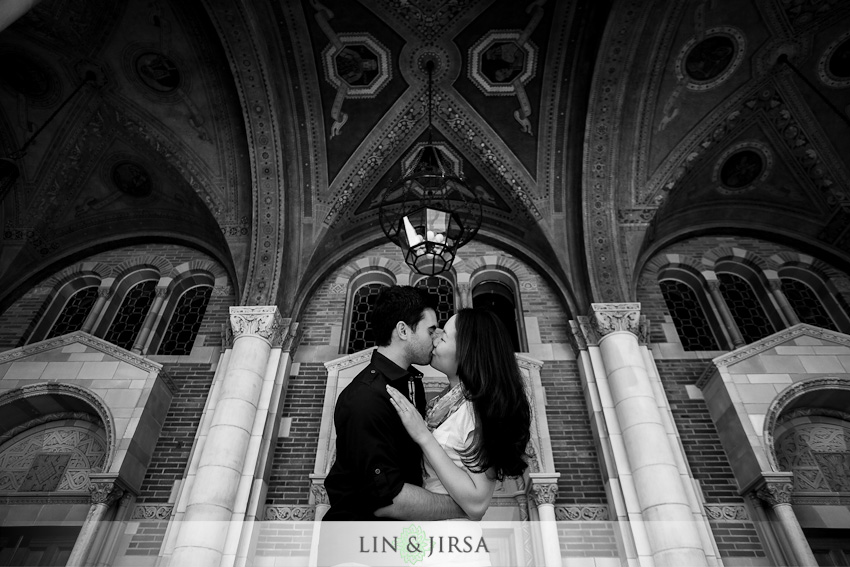 (See the rest of their session here)
Hobbies as an Engagement Photo Idea
Incorporating their hobbies into the engagement session is a great idea. These images are going to be shown to all of their loved ones, and having images that make people think "That is sooo them" is exactly what we are trying to achieve.
Sports – If your clients love sports, having that as a theme is great because it naturally creates candid moments and action in the scene.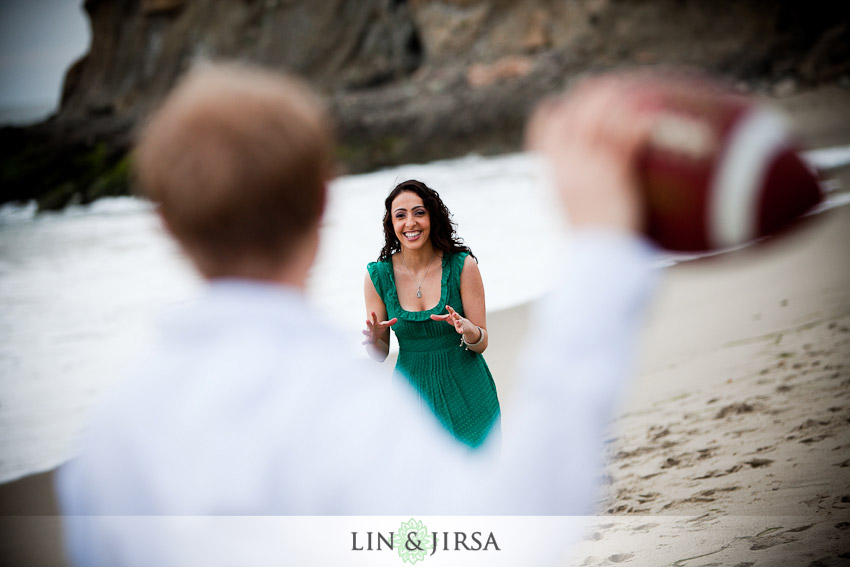 (See the rest of their session here)
Cars – As car enthusiasts, we love photographing clients in cool cars.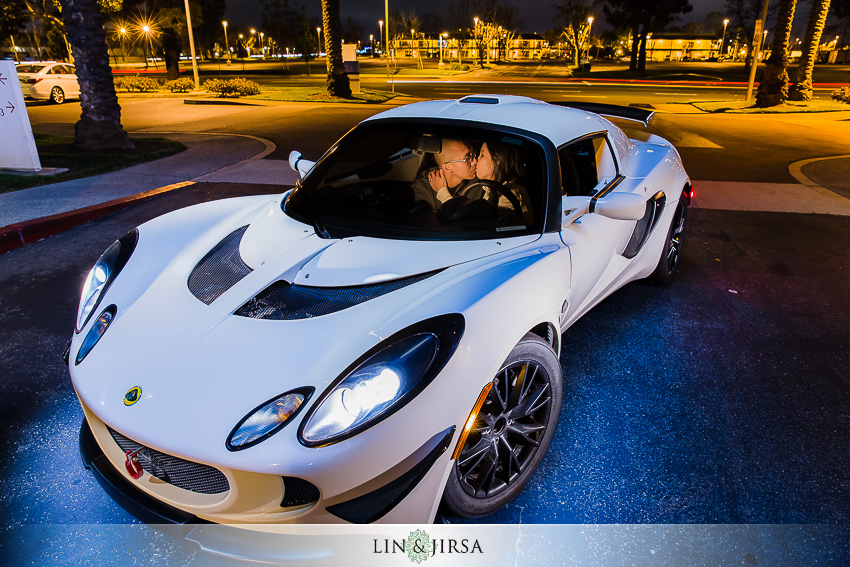 (See the rest of their session here)
Random Engagement Session Ideas
Of course, not everything needs to be so thought out. It's sometimes a blast to just try something completely random. Here are some examples of that. Here are a few more ideas for your engagement sessions. Some of these fall into the categories above, others are just ideas that either we or our clients came up with.
Mac Lovers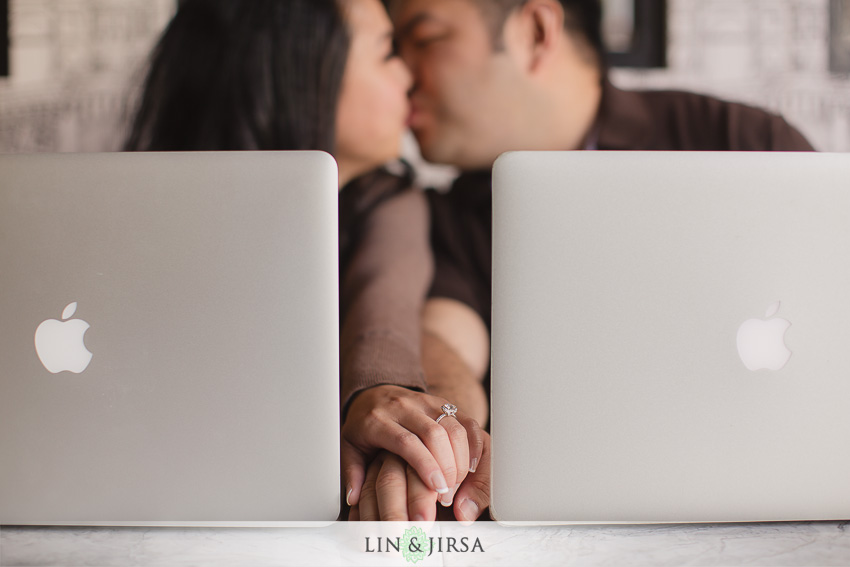 Doggie Lovers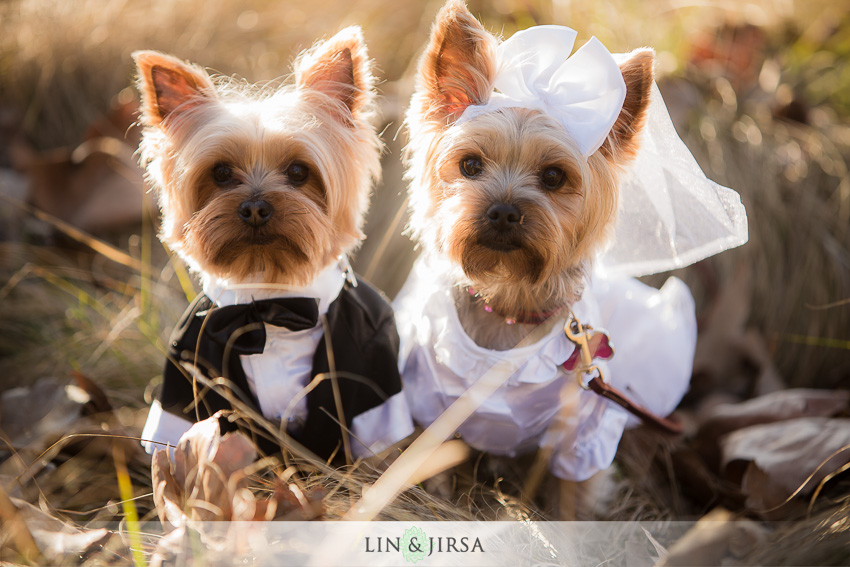 Book Lovers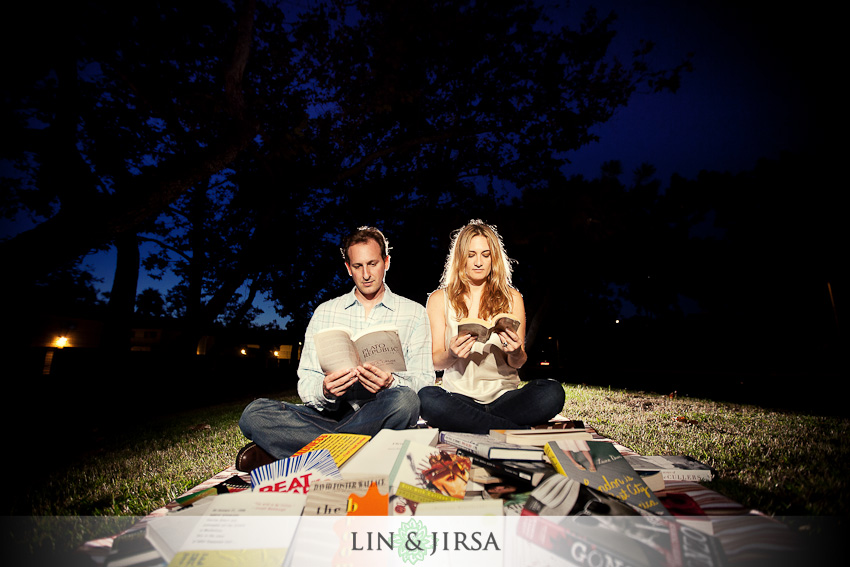 Exercise Lovers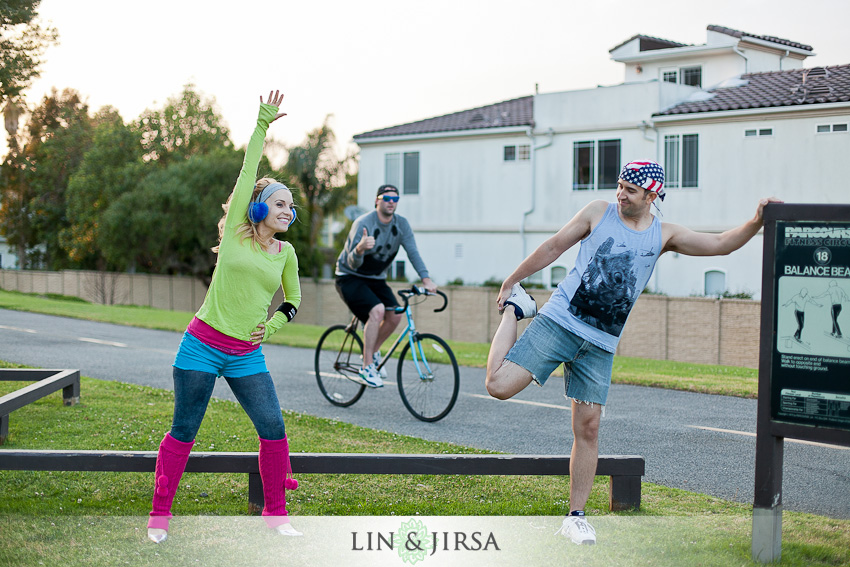 Boxing Lovers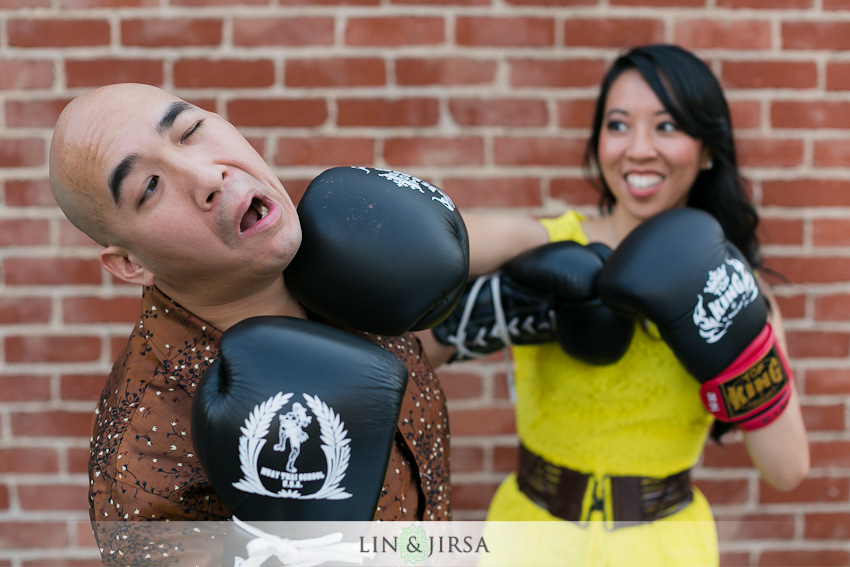 Be sure to follow Lin and Jirsa on Pinterest for more ideas.
Overcoming Limitations to Creative Engagement Photo Ideas
Entertain Client Ideas – Not all clients are the same, and while some will allow you to choose the location and the theme, most will want at least a little bit of input. It's important for your business to never be elitist or dismissive of their ideas. Instead, take their ideas and make it your own. Even if they want a specific shot by another photographer, I say, oblige and take that shot but then follow up with an even better version that incorporates your vision and your style. We cover how to approach this in our Preparing for an Engagement Session section in the Natural Light Couples Photography DVD.
Help in the Planning – Be sure to play a big role in the planning of the session. This will allow you to bring up creative ideas you might have, explain your vision, and get them excited about it. If you're too reactive instead of proactive, you might end up at the mercy of whatever situation you get placed in when it comes to location, timing, theme, and all other aspects of the session.
Have fun and feel free to share other ideas you have below!