The art of posing is developed through trial and error, repetition, and dedicated study. Photographers are all handed a similar tool and asked to create their own unique representation of how they see the world. What characterizes a photographer's work and what sets it apart is their imagination and execution, creating an inspired idea from an expansive library of knowledge, and years of diligent practice.
We recently launched our latest workshop, Photographing the Groom, in which we teach our approach to capturing incredible images of the groom and his groomsmen.   While the 9-hour course is comprehensive, it's important to remember that there are many ways to achieve great results.
So we've asked award-winning wedding photographers, each with their different niches & skills, to help provide some insight when it comes to eliciting dynamic, hilarious, and editorial poses from your groom & groomsmen.
1. Click, Strike a Pose
Southern California based photographer and cinematographer, Ning Wong, tells the guys, "Each time I yell 'CLICK!' they have to change their pose. Think of it like you're in a photo booth. I let them know that they should never pose the same as the person next to you, and the more ridiculous looking, the better. Usually the poses are pretty tame at first, but then they get a crazier over time."
2. Back-Lighting for Dramatic Effect
"Maybe it's because I also like edgy photos with a little more contrast where a lot of times brides will want the more softer look, so I just find the best light, use flash, or just have the guys be guys, and the fun photos should come naturally" says Nathan Nowack. Back lighting is the perfect technique for those moody cigar shots, giving the subjects just enough separation while illuminating the smoke.
3. Watch the Hands and Feet!
"A lot of groomsmen will just leave their hands hanging at their sides which looks posed and just awkward. I have 4 basic hand positions I use. Hands in the pockets, one hand in a pocket, arms crossed, and hands on the lapel which I use for the groom a lot. Guys also tend to stand very flat footed and stiff. So I will always have them put all their weight onto one foot. It naturally relaxes their shoulders and gives them a more relaxed look."
4. Channel your inner ________
Sometimes it just takes a little persuasion for grooms to step outside their comfort zone. Ask them to channel their inner gangster, superhero, GQ model, whatever else inspires them to get camera ready.
Dramatic lighting can help set the scene, like this shot from Dan Dalstra:
5. "Butts to nuts"
Directions like "go nuts to butts" or Mike Allebach's choice of "balltap the guy next to you" might help elicit a genuine laugh out of the guys and will most likely break the ice between the photographer and subject. Getting group portraits of candid laughter is always a crowd-pleaser so always be sure to have a couple of phrases like this that might do the trick.
6. Harass/embarrass the groom
Remember that the friends and family the groom has chosen to surround him on his wedding day know him better than most. Ashley Fisher suggests to simply say, "You have thirty seconds to physically and verbally harass the groom," and watch as a rowdy group of men tickle and fondle their groom.
7. Reservoir Dogs
Mike Allebach has his group walk as if they were straight out of have Quentin Tarantino's film Reservoir Dogs, one of the easiest poses to execute.
8. Tell a funny Story
Chad DiBlasio asks, "Who's known the groom the longest?" and then asks them to tell a story, preferably embarrassing, about the groom. This is an easy way to involve everyone and increase interaction, and Jeremy Ellsworth suggests having the guys call out the token funny guy to get them all laughing. "That either causes an awkward silence followed by laughter or and insult towards the funny guy, followed by laughter."
9. Single out the groom
It is, after all, the groom's big day, so singling him out amongst his groomsmen and giving him a little solo love with a dramatic lighting setup is one of Pye Jirsa's favorite techniques.
Shannon Cronin separates the groom from the rest of the guys just for one shot and "usually has the bride or someone off to the side to make him laugh."
10. Use architecture as a prop
One of the perks of being a wedding photographer is the variety of venues we have at our disposal. Utilize architectural elements of buildings, bars, and rooms to mold and shape your photograph into something unique.
"I try to pose them on stairs or something with layers. Then I tell them to talk to each other and tell stories about the groom and relax a bit. I pretend to load film so they start to feel comfortable. Then it always seems to just click and that's when I shoot. It creates a nice, fun, relaxed image" says Christina Blanarovich:
11. Pinterest Posers
Since you are spending a majority of your time getting to know the guys throughout the wedding day, gauge their personalities and then decide whether or not to try certain looks on them. If there's time, Ning Wong gives the bouquets to the boys and tells them to do their best bridesmaid impression. This is a great way to get them to goof around and loosen up.
12. Arm Wrestle
Put a bunch of men in a room together and give them something to compete over, and you are sure to get some awesome action shots.
13. Play Poker
Although this shot takes a bit of planning, if your groom is a huge poker fan this could be a home-run image. The key to this shot, similar to the tip above, is to have the men interact with one another and really get caught up in the competition.
14. "Look Pissed"
Look at me like you're pissed off because because I am taking too long doing this photoshoot." – Kenny Kim (Website/Instagram)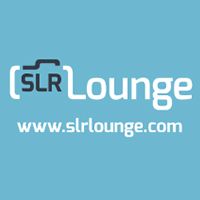 SLR Lounge Official
Articles by SLR Lounge Official are created by multiple authors. They represent official announcements by SLR Lounge.