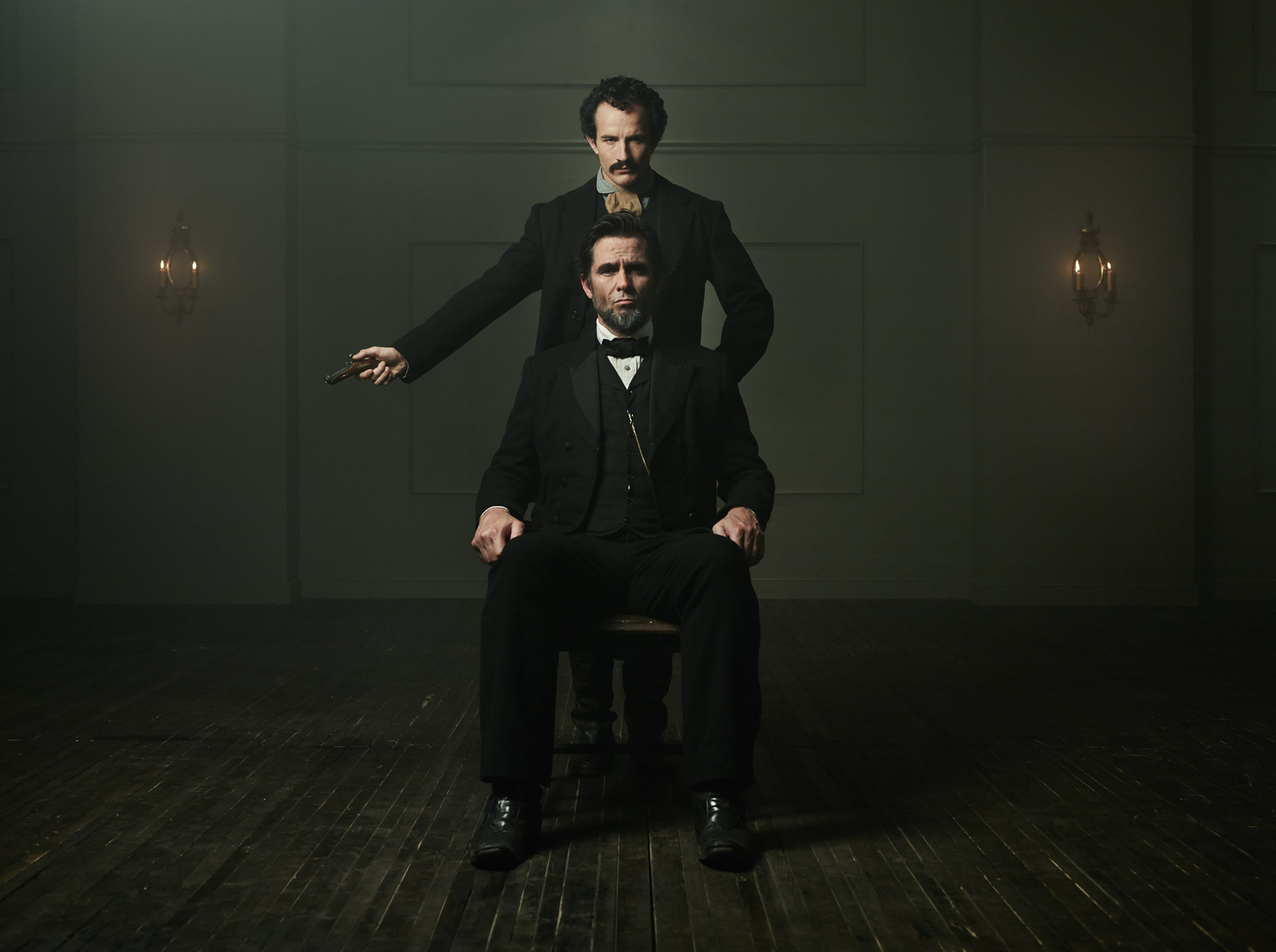 Noise, noise, noise! Photography isn't unique. It's just an ever growing amphitheater filled with more and more voices from around the world screaming for attention. From magazines to blogs, workshops to YouTube sensations, we hear a constant influx of photography related noise. From soapbox to soapbox, megaphones pressed to their lips, photographers and faux-tographers preach their particular message for the world to hear and it is up to you and me to determine which is worth listening to and which isn't.
With that in mind, how do we determine who is worth listening to and who isn't? Unfortunately, there's not a cut and dried answer to this question and, ultimately, it's a decision you have to make yourself. However, there are some principles to keep in mind when deciding who you will allow to impact you. Here are the things I ponder:
Quality
Is their work good? Is there a factor there that I would like to learn or replicate in my work? I'll look at their newer work and some of their archived photos and piece together their evolution. I'll study the lighting, posing, and perspective used. If what I'm looking at isn't great and isn't going to help me grow as a photographer, I'm not going to waste my time studying it. There are countless photographers that make more money than I can imagine that fall into this category. Sure, their work is great, but it isn't in alignment with my preferences, style, or goals.
Consistency
This goes hand in hand with the first point. I want to see a consistent level of excellence across every image they share. If one photo is great and the next is just decent, it's a turn off and tends to divert my attention away to either a photographer I know I'll love or to the search for new inspiration.
Savvy
When I study a favorite photographer, I don't just study their photos. I'll study their website, their communication style, their marketing and social media strategy, their pricing structure (if available), and everything I can get my hands on regarding that photographer and the way they work. In doing so, there's something encouraging and incredibly exciting about a photographer that excels, not just behind the camera, but in business as well.
These aspects are the primary sources of inspiration and study for me when determining who I'm going to devote my precious time to. I don't want to waste time and end up disappointed. If I'm going to read, browse a site, or study a photo or video, I need it to be beneficial and worth my time. That's why the photographers below are my go to sources of inspiration. Do yourself a favor and check them out!
Photo Credit: Benjamin Von Wong
No stranger to SLR Lounge, he travels the globe creating amazing images pretty much wherever he has the time. I love the creativity he demonstrates and his constant drive to push himself is inspiring in its own right. Combine that drive with the fact that he's an accomplished teacher and all around great guy, and you've got the recipe for a role model.
Photo Credit: Benjamin Von Wong
Another inspiring aspect of his approach to photography is his use of social media to build and interact with a community of fans. Whether he's giving away chances to join him for a workshop or going out of his way to visit an ill fan in Australia, he's approachable, friendly, and always willing to share his knowledge. If you haven't already, follow him on Facebook, Instagram, 500px, YouTube, or Twitter. Also, take some time to visit his blog and read some of the amazing behind-the-scenes info about his most popular photo shoots.
Photo Credit: Benjamin Von Wong
Gear-wise, Ben's tastes run the gamut from mirrorless Sony or Fuji cameras to his medium format Mamiya Leaf Credo. The workhorse of his collection is his Nikon D800E, but as he looks around at the ever increasing hunt for high definition images, he finds that his Mamiya is a bit more inspiring. The bulk of his lighting gear comes from Broncolor.
Photo Credit: Joey L.
Jealousy isn't a requirement for this list, but it was bound to happen! Joey has been turning heads in the photography community since he was a teenager and his client list, portfolio, and style has been growing ever since. His lighting style is unmistakable and is a favorite of mine.
Not only does it produce phenomenal photos, but the consistency across his photos is something to aspire to. He uses cinematic lighting to great effect and, in doing so, creates a dramatic mood whether he finds himself wandering the streets of Brooklyn or the plains of Ethiopia. Another trait that is inspiring is his constant drive to grow his portfolio.
Photo Credit: Joey L.
He firmly believes in the value of examining weaknesses and working to improve those by spending his personal time and money to work through various shoots and concepts and, invariably, his efforts to improve his portfolio lead to more jobs doing the types of things he just perfected. That's a lesson all photographers can stand to be reminded of. Just because you're an excellent wedding photographer, don't forget to work on your headshots or conceptual work. You never know when you'll have the opportunity to step into a role and show what you know. Something else that's inspired me is his ability to leverage his commissioned work to provide portfolio pieces for different genres. For example, an early band shoot he did provided the chance to create images that showcased his ability to create commercially viable images.
Photo Credit: Joey L.
For gear, Joey tends to lean toward his Phase One camera setup with a Canon 5D Mark III as his faster paced backup workhorse. For lighting needs, he prefers Profoto gear and offers a really cool breakdown of various levels of lighting kits containing Paul C Buff, Profoto, Broncolor, and Elinchrom gear. Follow him on Twitter, Facebook, and Google + and definitely check out his tutorials as soon as you get the chance!
Photo Credit: Ming Thein
He was the very first photographer that I started following when I began my photographic journey and is one of the benchmarks that I still compare my work to – and will be for a long time. His ability to consistently produce incredibly sharp images is impressive and his eye for interesting street scenes is phenomenal. Another interesting tidbit, he graduated from Oxford at the age of 16 as a physicist and went on to a successful career as an executive which he eventually left to pursue his passion as a photographer. Since then, he's taken on commercial clients like Nissan and The City of London among many others. If you ever have a few hours to kill, check out his site for gear reviews, photoessays, and incredibly inspiring blog posts spanning countless topics relating to photography.
Photo Credit: Ming Thein
If you're looking for great architecture photography, look no further. Ming has traveled the world to some of the most photogenic cities and documented his travels with beautiful images. He is able to capture buildings and their surroundings in such a way that, many times, I think actually seeing the structure itself would be less interesting and moving.
When it comes to street photography, he captures the "decisive moment" routinely and masterfully, creating images that "pop" while also showing the life of the city he finds himself in.
Photo Credit: Ming Thein
He creates his art primarily with his trusty Nikon D810 typically paired with Zeiss Otus lenses (the 55, 85, and 2/135 APO) and a Voightlander 4/180 APO Lanthar. He swears by a quality tripod and trimmings to give him a solid base to achieve the sharpness he consistently demonstrates. Trust me, do yourself a favor and take some time to check out this master of the craft on Facebook, Flickr, Getty Images, or Instagram. You'll be happy you did!
What About You?
After learning a little bit about these inspirational photographers, think about what you look for in a role model or virtual "mentor." Consider, are you allowing yourself to spend time looking at photographers or resources that don't benefit you? What do you look for in a photographer you look up to? Who are your current favorites?
CREDITS : Photographs by Ben Von Wong, Joey L., and Ming Thein have been used with permission for SLR Lounge. Do not copy, modify or re-post this article or images without express permission from SLR Lounge and the artist.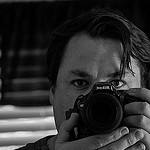 Michael Henson
Michael Henson is a St. Louis based photographer obsessed with everything creative. His photography interests span genres from still life to sports. When he's not running around with his face to the camera or behind a keyboard writing, you can typically find a guitar in his hands or catch him out enjoying life with his family and friends. For more from Michael, bebop on over to: WEBSITE:
Michael Henson
Personal Facebook:
Michael Henson
Business Facebook:
Henson Creative
Instagram:
@michaelehenson