While it's important to capture incredible images for our clients, it's equally important for us to help our clients showcase their photos. One of the best ways to do this is via photo albums. If you're new to designing or offering photo albums, you might quickly find yourself overwhelmed, but fear not. It's true, you'd typically need to navigate countless options for album design software, retouching tools, online galleries, and professional print labs (not to mention all the material options and upgrades the print labs offer). However, we found one company in particular that offers a unique all-in-one cloud platform for album design software and more: Zno.
It Goes Beyond Other Album Design Suites
We were already somewhat familiar with Zno's various products and services, as we've reviewed a number of them in the past. What we've come to appreciate, however, is how helpful it is to be able to use these tools under one roof. Many other album design suites offer some of these tools, but none of them have everything. This is really what makes Zno an all-in-one platform as opposed to a more feature-limited album design suite. For your benefit, we're going to share an overview of Zno's all-in-one platform and compare it with some competitors' platforms and album design suites so that you can determine if this album design workflow works for you.
What Photo Album Design Tools Does Zno Offer?
We can break down the process of designing photo albums into a few different parts. Each part requires a means for working through it, which Zno's all-in-one cloud platform provides.
Album Designer and Album Proofer
First, you're going to need design software, as well as a way to share your designs with clients for the purpose of sharing notes for revision before sending the albums to print. That's where Zno Designer and Zno Proofer come in.
Album Designer
We've previously reviewed Zno's Designer and Album Design Services in more detail, but we will briefly revisit some of this software's standout features. It's worth noting that you can use the cloud-based Designer to design everything from prints and cards to albums and wall art, and more. You can also order and print any of Zno's products. Most importantly, you are not tied to Zno. You can design and export album designs for third party labs in the same way as Fundy Album Designer, Pixellu Smart Albums, or Album Stomp. It's a powerful, stand-alone, independent, album designer.
In terms of functionality, the Designer features quick access to uploaded photos, drag-and-drop capability with fully customizable layouts, and loads of templates to choose from to quick-start the design process. See how we used Zno Designer to fully design and order a layflat photo album and USB case. A must-have for album design software these days is a proofer, which Zno Designer includes, and we'll cover that below.
Album Design Service
For those looking to outsource album design, Zno also offers a service in which professional album designers on Zno's team will use your photos to create an album based on your design brief, which you'll complete as part of the order form. The whole process only involves a few short steps, and you can rest easy knowing that your design is in good hands. Plus, you can ask for revisions if necessary to ensure the album meets your expectations. Again, you can learn more about Zno's Album Design Service here.
Album Proofer
One of the top-ranked options on our list of the best online proofing options for photographers, Zno Proofer is actually located within Zno Designer, making it quick and easy to access. This design tool is available on the Premium Plan and higher. You can use the album proofer to easily share album designs with clients in a central online location, where clients can provide feedback on individual spreads. Because it is cloud-based, Zno Proofer eliminates the need to switch between desktop software and an online platform. Proofing tools from other companies often require users to export and upload spreads to a lab's website. Zno's album proofer does not, however. You can work entirely in the cloud, and then order any of Zno's album products without exporting spreads. By the way, you can rest assured that Zno Proofer is completely brand free of "Zno."
Client Gallery and Online Store
As soon as you register an account on Zno.com, you gain access to 1GB of storage on Zno Gallery. You can use the client gallery to share, deliver, and proof your photos. In addition, your clients can use the gallery to select and download their favorite images, depending on the permissions you set for the gallery. The client galleries look super professional, and like other tools that Zno offers, they're fully customizable so that you can stay on brand.
Online Store
Within Zno Gallery, you can access Zno Estore, which is a great way to score more sales for prints, wall art, and photo albums. The Estore allows you to set your own prices, choose automatic fulfillment from Zno Labs to cut down your workload (or opt to ship through a different print lab), and directly collect payments. Using Zno Estore is easy, and the store maintains itself once you've set it up.
Slideshow Maker
As you'd expect, if you've ever used a slideshow maker, Zno Slideshow allows you to pair images from a gallery with music. This particular slideshow option, however, also allows for customization to add your branding assets, and it features over 850 copyright-cleared songs licensed from Triple Scoop Music. What this means for us as professional photographers is that we can keep our presentation on brand and have access to a large library of professional music that has been curated to suit a wide range of slideshows, from engagements and weddings to maternity, family, and other portraits sessions. We can use this tool to great effect during photo reveals or design consultations with clients and deepen the impact the photos have on the clients as they revisit their special moments.
Image Editor
You might not typically think about using album design software to retouch the photos you plan to include in the album, but it's something you can do with Zno Retoucher, which you can access in Zno Designer. And here's the best part: the Retoucher, which is powered by EyeQ's renowned Perfectly Clear intelligent image correction software, actually provides a quick and easy-to-use, professional-quality solution. In fact, we reviewed Zno Retoucher in a previous article, and we noted multiple ways that this tool can help streamline your workflow while producing incredible results. This simple yet effective tool adds a lot of value to Zno's design arsenal.
Where Can I Find Zno's Collection of Tools?
Because we're dealing with an all-in-one platform here, you can conveniently find all Zno software listed alongside each other under a single "workspace," which is located at the top of the Zno website. This might not seem significant at first, but it scores big points in terms of convenience. Basically, it's like having Fundy Album Designer, Shootproof, Animoto and Lightroom all in one place with one simple log in instead of four.

How Does Zno's All-in-One Cloud Platform Compare with Competitor Album Design Suites?
The best way to understand the value that Zno's all-in-one cloud platform provides is to compare their software and services with competitors. Given Zno's unique approach, you'll immediately notice the advantage of having everything you need in one spot. We're going to have to compare multiple services from other providers just to cover everything that falls under Zno's album design umbrella. And sometimes, the other tools require additional time-wasting steps in order to fulfill a function.
Let's get started by reviewing specific issues that photographers face when designing photo albums, and then look at how different platforms deal with these issues.
Uploading Photos from a Client Gallery to an Album Designer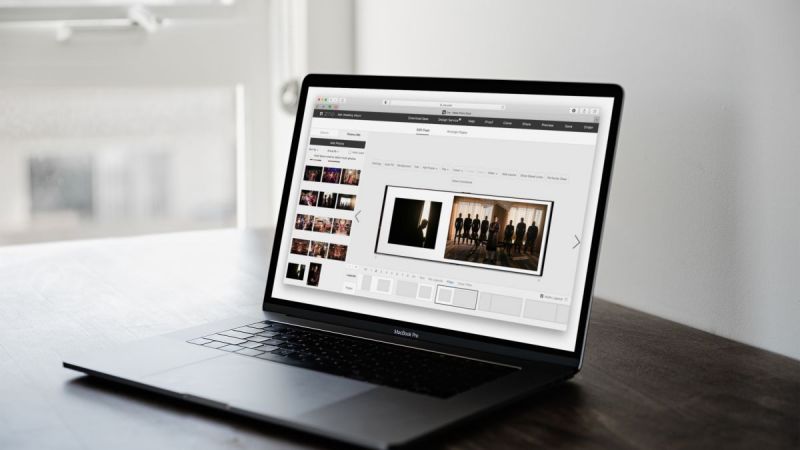 One example of a problem that photographers face happens when they want to upload photos directly from their client gallery to their album designer. It's a feature you'd expect to be more common (after all, who wants to upload big files twice), but that's not really the case. For example, if you use a gallery service like Shoot Proof, which does provide clean-looking galleries, there's no way to upload photos from your Shoot Proof gallery to Fundy Album Designer. As a result, you would need to download all of your photos from Shoot Proof and then upload them again to Fundy Album Designer. Thanks to Zno's integrated tools, however, you can directly upload photos from Zno Gallery to Zno Designer. Done and done.
Uploading Photos from Client Gallery to Slideshow Maker
Again, when using tools from different companies to handle various needs like building slideshows, or designing albums, and so on, you can expect a disconnect in functionality and extra steps and time spent to accomplish tasks. For example, if you're using a gallery like Lightfolio that doesn't include a slideshow feature, and you end up using a specialized service from the likes of Animoto or a comparable company, you won't be able to upload your photos directly from the gallery to your slideshow. On the other hand, Zno Gallery works in perfect tandem with Zno Slideshow and eliminates the need to reupload photos to create this type of media.
Transferring Designs from Design Service to Album Proofer
Those who outsource album design to a service provider typically can not transfer the design from the design service to a proofer. This can add multiple extra steps, depending on how many revisions are required. For example, if you're using an outside design service like Align Album Design, and you pair it with design software like Fundy Album Designer, you'll need to upload your design to Fundy's proofer every time you have it reviewed. If you use Zno's Album Design Service, however, which I mentioned above, the design will live in Zno Designer, which already includes Zno Proofer and takes separate uploads out of the equation. This is a very unique feature for photographers who prefer using a design service over designing the albums themselves.
Retouching Photos Inside Album Designer
Again, we don't often "expect" our album designers to include retouching options (and most of the time they don't), but what a treat it is when they do. If you use design software like Album Stomp, for example, you'll need to take care of your retouching beforehand in Lightroom or Photoshop. With Zno, however, you can take advantage of Zno Retoucher and use EyeQ's Perfectly Clear software right inside of Zno Designer to retouch your photos on the spot. As I mentioned earlier, the results are nothing short of stunning.
How Much Does It Cost?
No matter what services or tools a company provides, the price still needs to be right to make the tools and services valuable. Here's a quick overview of different plans and prices from some of the brands discussed above. Some companies offer a variety of design tools while others are limited to one or two specialized tools. We'll break the prices down by brands and available tools alongside any relevant notes.
Zno
Price: $0-$20 USD monthly (for individual plans for the Album Designer, Client Gallery, or Slideshow Maker – the Retoucher uses a credit system), or $360 USD yearly or $42 USD monthly as part of the Fulfillment Apps Bundle
Includes 3 free third party lab album design exports on the free plan
For the best value, take a look at Zno's newly released "Fulfillment Apps Bundle," which includes access to all of the features in Zno Designer, Zno Gallery, and Zno Slideshow. In addition, the bundle also allows users to automatically earn "Zno Lab" credits with purchases and save 25% on select Zno Lab products. You can learn more about the new Fulfillment Apps Bundle here.
Pixellu
Price: $8-$32 USD monthly (for individual product plans), or $480 USD yearly or $60 USD monthly as part of the All Apps Bundle
No free plan
Pixellu offers Smart Albums, Smart Slides, and Pixellu Galleries. Prices vary, depending on which product you select. Pixellu's design tools are not cloud-based.
Fundy Designer
Price: $29 USD monthly or $290 USD yearly for lease, $399 USD to purchase the Album Suite (Albums, Wall Art, Cards & Magazines, IPS Tools, Client Slideshows), or $499 USD to purchase the Pro Suite (Album Suite + Wall Art)
No free plan
Fundy, which is also not cloud-based, specializes in the areas of designing and proofing. You can lease or purchase Fundy's design software.
Animoto
Price: $0-$39 USD monthly or $468 USD yearly
Animoto specializes in slideshow-style videos more than anything else. The different plans range far in wide in terms of prices and included features.
[Related Reading: Photo Album Upgrades Your Clients Will Love]
Conclusion
I hope you found this overview of Zno's all-in-one cloud platform for album design software and services helpful. Professionally printed wall art and albums provide the ultimate destination for a photographer's photos. The more powerful our tools and efficient our workflow, the better we're able to deliver quality experiences to our clients. After reviewing and using the various options above, Zno's cloud-based, all-in-one album design tools gain an edge as they cover every aspect of the album design workflow, from uploading images to retouching, proofing, printing, and delivery. At the end of the day, that makes it a great value for photographers looking to get serious about offering albums to their clients.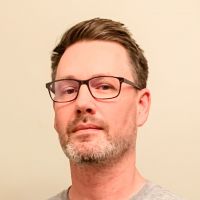 Sean Lewis
Sean fell into photography while teaching for a non-profit. What started as a minor task - documenting guest speakers and classroom activities - grew into a major obsession, and eventually led to a position shooting with Lin & Jirsa. Nowadays, at SLR Lounge, Sean's work as a marketing associate merges his interest in the fields of photography and education.