As wedding photographers, finding quality vendors to work with is a must. This includes vendors we use for our clients, like printing labs for photo albums. One important thing I look for with album options, in particular, are additional upgrades I can make for the benefit of my clients. Afterall, these albums are heirlooms that carry our clients' most important moments, and they'll likely get passed down for generations. While we have many labs to choose from, not every lab can capably create truly unique customizations. The lab that I've found who offers the most photobook upgrades is Zno, especially when it comes to their Flush Mount Albums and Fine Art Albums. Therefore, I've put together a list of five photo album upgrades for leveling up your albums for clients. These are spectacular upgrades for wedding clients, but they're also great for boudoir, senior, and even newborn albums.
Before We Dive into Photo Album Upgrades
We've reviewed Zno's basic album features and discussed Zno album design strategies in previous articles on this site. In this article, we'll focus specifically on adding the "extras" to turn a "thoughtfully designed album" into the "ultimate" photo album that no client can resist.
5 Photo Album Upgrades For Your Clients
1. Add Cover Embellishments
If people do in fact judge books by their covers, make your client's cover something that all of their friends and family can't take their eyes off. Make it a statement piece for the entire room. One way to do this is by opting for a Fine Art Album, which offers unique options like acrylic or metal covers (you can get these with Flush Mount Albums as well). Another route is choosing a more traditional cover material like genuine leather and adding cover embellishments to that all-important structure that houses your clients' printed memories. Should you choose the latter, here are some specific options for adding cover embellishments.
Cover Embellishment Options
Please note, not all of the following photo album upgrades are available for every type of cover material. You'll need to confirm the availability of each option when designing your album.
Foil & Debossing: Debossing describes a process in which a die is used to make a depression on a cover surface. These depressions can take many shapes, including text, logos, or graphic designs. A popular go-to for this option is to have a wedding date or the names of the bride and groom added to the cover. Debossing can also be paired with foil. Adding Foil & Debossing text to your album cover is easy to do, and the results are more than worth it. It's a classic way to customize your client's album and set it apart from every other wedding album. (Prices for Debossing start at $25 for each location)
Raised Foil: Rather than "depress" the cover (or lift the cover from underneath, aka Embossing), Raised Foil simply rests on top of the surface. The foil adds a reflective sheen to your custom design element for an extra touch of elegance.
Raised Varnishing: Similar to Raised Foil, Raised Varnishing also makes an impression on the surface of the cover and adds a unique & tactile texture to your design.
UV Print: This option describes a type of embellishment that uses a UV printer to apply UV curable inks, which are then exposed to strong UV-light to cure or dry the ink. The great thing about using UV Print is that you can use ANY color you like, which is made possible because UV Printers use a CMYK ink based system. This comes in handy when you want to match your text color to a specific color, such as one found in your cover photo, if you're using one. (Prices for UV Print start at $10 for each location).
Laser Engraving: As the name suggests, Laser Engraving involves the use of a laser to etch a design into the surface of your album. The overall look somewhat resembles the debossing effect, but it varies from our first option above as it is not then filled with foil for color.
Price: See individual price ranges above.
2. Make Each Page Count
In addition to choosing the type and thickness of the photo paper you want to use in your album, you can also add a page embellishment. Please note, this is rare amongst labs. While nearly all labs offer some kind of cover treatment, very few labs allow you to do foil on inside pages as Zno does. This design option works well for adding an elegant touch to any text you might include throughout the book. To make your photo album upgrades easier, Zno offers 28 fonts and 3 colors (Gold, Silver, Red) for their foil options. These options are available for Lustre, Matte Velvet, and Pearlescent paper.
Price: $5 per location
3. Find the Perfect Lining
To arrive at the perfect client album, we cannot ignore upgrading the lining. An essential feature, a book's lining provides visual appeal, structure and durability. It refers to the area right inside the front and back of a book's cover and consists of end papers and a flysheet.
In case these terms are new to you, the end paper lines the inside of the front and back cover while the flysheet is the first free floating page you see after the front cover. I've outlined the available materials you can choose from when deciding on a lining for your client's photo album upgrades.
Cotton Papers
Choosing Cotton Paper lining is as straightforward as it sounds. This option comes in matching cotton paper for the End Papers, available in black or white and compatible with Foil & Debossing or UV Print.
Translucent
A translucent flysheet adds instant elegance to the album, from the moment you open the cover. It's clear enough to reveal a hint of the image on the following page. At the same time, it's opaque enough to allow for an eye-catching title or design. You won't find this option available through all printers, but Zno allows you to add Foil & Debossing or UV Print to the End Paper and Foil or UV Print to the translucent Flysheet. While I typically leave the cotton papers blank that are included as End Papers for this option, I highly recommend adding Foil or UV Print to the Flysheet.
Linen
When paper just won't cut it, go with linen to line your book. This entry for photo album upgrades comes in matching linen for the End Papers. It's available in four colors (black, dark gray, dark brown, and cream). Also, Foil & Debossing and UV Print can be added to these linen End Papers ($25 for each debossing location and $10 for each UV Print location).
4. Go to the Edge for Photo Album Upgrades
We often think about what we put on the pages when designing a photo album. However, we seldom consider how we might improve the edge of those pages.
Substrate Colors
If you've chosen a flush mount album, your photo prints will be dry mounted onto an archival board. These boards, also known as "Cores" or "Substrates" come with two color options, including a black or white core. The thick substrates already give the album a premium, durable feel. They look especially sharp with either of these two options. Just so you know, the white border of the prints stand out more when mounted on a black Substrate.
Gilding
The art of gilding involves a metallic foil being added to the edges of your photo album. You've likely seen this used on fancy leatherbound editions of classic books. Gilding can be applied to page edges in one of three color options: Gold, Silver or Black.
Painting
You have to see this option to believe it. With painted pages, your client's album literally looks like a work of art. You'll make their day before they've even looked at the beautiful pages inside. Painting can be applied to page edges in an unlimited range of printed colors or as images.
Take Advantage of Pre-Designed Embellishments
It's also worth noting that you can take advantage of Zno's pre-designed embellishments to save time and rest comfortably knowing that the graphics for the album's edges and cover have been professionally designed to add yet another unique upgrade to your clients' albums.
Pre-Designed Edge for Photo Album Upgrades
The first pre-made embellishment I recommend checking out is for the photo book's edge. While you're designing the book in Zno's app, simply click on the "Edge" feature in the navigation bar. When it opens, click on the "Painting" tab. Here, you'll find a variety of patterns to choose from (see the image above). Zno's app lets you view mock-ups to see how the edge pattern will look on your client's photo book.
After selecting a pre-designed edge pattern, dial in specific color preferences using a Hex code, RGB, or color dropper.
Pre-Designed Cover
I also recommend checking out Zno's Design Collection. This collection includes pre-made UV Painted Text designs that you can apply to the cover of Flush Mount Albums. You can fully edit these great looking pre-designed elements, such as the names, dates, to match your client's occasion.
5. Make an Impactful Presentation with the Perfect Box
This entry into the list of photo album upgrades goes beyond the album itself. Adding a presentation box to your client's album gives you another opportunity to create a beautiful keepsake. Just as important, it also serves to protect the album inside. The design options you have available for presentation boxes these days can make it hard to know where the box ends and the album begins. They're as beautiful as they are functional. Zno's presentation boxes come in a wide range of sizes to fit virtually any album, whether you purchased it through them or not. They also offer several material and color options.
Here are some embellishment options to consider for designing a presentation box to go with your photo album.
Foil & Debossing Options: Gold, Matte Gold, Rose Gold, Copper, Silver, White, Black, Clear.
Studio Logo Debossing Options: Gold, Matte Gold, Rose Gold, Copper, Silver, White, Black, Clear.
UV Print
Laser Engraving Options: This option is available in 34 fonts with custom designs and logos are also applicable.
Cameo: A Cameo is a photo option for the cover you can use to highlight a special moment and hint at what to expect in the following pages.
Interior Colors Options: Choose from five color options (White, Cream, Brown, Charcoal, Black).
Price: $45-$80 (or lower with sale prices, which are often available)
Conclusion
I hope you found these examples of photo album upgrades for your clients using Zno's incredible line of print products helpful. These upgrades offer an amazing way to improve your album margins and stand out from other professional photographers.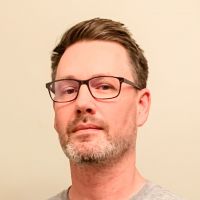 Sean Lewis
Sean fell into photography while teaching for a non-profit. What started as a minor task - documenting guest speakers and classroom activities - grew into a major obsession, and eventually led to a position shooting with Lin & Jirsa. Nowadays, at SLR Lounge, Sean's work as a marketing associate merges his interest in the fields of photography and education.