If you own or are about to purchase a Sony A7 IV, then you must make sure you get the right lenses to pair it with! To be completely honest, most of the lenses that are available as a kit, and most "kit lenses" in general, will not do justice to the full potential of the A7 IV.
If you want to photograph portraits or weddings, or you want to photograph wildlife and landscapes, there are some very specific lenses you must consider. Even if you are simply looking to do casual photography, or make a vlog about your everyday life, the lens you choose can make a world of difference.
First, we will talk about what factors to consider when you're looking to pair your A7 IV with the right lenses. What types of photography do you do, what types of conditions are you working in, and of course, what is your budget?
Then, we'll make our recommendations, organized more or less from wide-angle to telephoto. One very important
Factors to consider when choosing a lens for the Sony A7 IV
Your Photography Subjects
First and foremost, we have to consider that the Sony A7 IV is one of the most versatile, well-rounded cameras on the market! One day you could be snapping casual photos of your friends or family, and the next day you could be photographing a $10,000 wedding photography job. Then, the next day you could be traveling the world, photographing endangered wildlife! Truly, the Sony A7 IV is a versatile camera.
That is why the first thing you should do is, of course, consider what types of photography you're going to do. How can you benefit from this? By investing the most money in the lenses that are most-suited for that subject, and then "fill in the gaps" with other lenses that may not cost as much.
We will keep this in mind as we make our recommendations in this article, so that you can consider your entire budget overall, and distribute it accordingly.
What Types of conditions are you going to be in?
This is just as important, and it affects all of the lenses you purchase equally. Are you mostly working indoors, and are you able to be gentle with your gear? Or are you working outdoors all the time, sometimes in bad weather, and frequently juggling lenses?
We will always recommend buying good quality lenses that are durable enough to stand the test of time even for the least-demanding types of work, however, it is important to consider this factor if you are going to be truly "abusing" your camera gear.
Lens Optical Stabilization
Simply put, you either need it or you don't. If you're a landscape photographer, a nightscape photographer, or anything along the lines of static scenes from food photography to real estate photography, then there's a chance you simply don't need to worry very much about stabilization. Oppositely, if you're photographing active subjects, and you're doing it hand-held, let alone in low light, then of course you absolutely need it!
In some situations, it's just slightly more complex of a decision: If you're a portrait photographer, for example, you might be using a camera that has sensor stabilization, and you might prefer to work with faster apertures such as f/1.4 or f/1.2. Obviously, it would be smart to omit optical stabilization from your shopping list, compared to a wildlife photographer who is often working with an f/4 or f/5.6 lens, trying to photograph a subject at sunrise or sunset.
Lens Autofocus Performance
Most photographers will require a lens with very good autofocus, plain and simple. Unless you're a very traditional landscape photographer, or a focus-pulling cinematographer, you'll want to take advantage of the Sony A7 IV's excellent autofocus system.
Your Budget | The Best Lenses For the Sony A7 IV
Last but not least, your budget is very important, of course. Indeed, the smaller your budget it is, the more important it is to spend it wisely! If you're on a tight budget, we actually don't recommend spending it equally. This is because you're probably going to use just one lens a lot more than any other. Maybe it's your favorite portrait lens, or maybe it's your favorite telephoto wildlife zoom lens.
So, invest the most in whichever lens you decide is likely to be your main lens. Also, if that lens is currently just out of reach, and there isn't an obvious alternative that is almost as good for a much lower price, we recommend just saving up for the best option. Hopefully, if you take good care of them, these lenses will last you a lifetime.
The Best Lenses For the Sony A7 IV
It bears repeating that the Sony A7 IV is an excellent camera for serious photographers of all kinds. So, we are going to recommend lenses that match that level of seriousness. These are not necessarily all the most expensive flagship lenses, but of course nor are they the cheapest, most entry-level ones, either.
You absolutely can use these lenses to do professional work as a full-time photographer, however, they are also not so far out of reach from a serious hobbyist! With that said, let's dive in…
Best Wide-Angle Lens: Sony 16-35mm f/4 G ($1,098, B&H | Amazon)
A wide-angle lens may not be the very first lens for your Sony A7 IV, but it definitely deserves consideration as one of the first and best aftermarket considerations. In other words, this should either be the second lens you buy, or the first lens you "update" if you already have a bag full of older Sony E-mount lenses.
Wide-angle zooms in particular are useful for so many things, from landscapes and travel, to simply documenting everyday life in a close-up, intimate way.
The Sony 16-35mm f/4 is the best all-around choice when it comes to wide-angle lenses for the Sony A7 IV, because it's very professional, yet rather portable and decently affordable. Even the best flagship wide-angle lenses aren't that much sharper, and yet they're usually significantly more expensive and far heavier. So, the Sony FE 16-35mm f/4 PZ is our best choice!
Best Wide-Angle Lens: Tamron 20-40mm f/2.8 ($699, B&H | Amazon)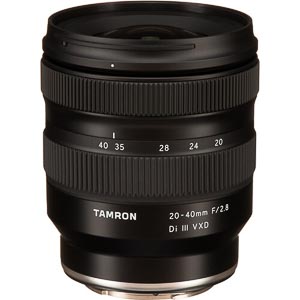 Although the 16-35mm is excellent for many things, some photographers and videographers may wish to have f/2.8, while others may simply be on a tighter budget.
The Tamron 20-40mm f/2.8 is a slightly more "normal" zoom lens, which makes it perfect for things like vlogging. The focal range is unique, and optimal for a lot of everyday types of photography, as well as things like wedding photography or travel photography. It is also one of the most affordable f/2.8 options available, yet the image results are professional and beautiful.
Best Wide-Angle Lens: Sigma 20mm f/1.4 ($899, B&H | Amazon)
Last but not least in the wide-angle category, we would be remiss not to recommend a rather exotic option for any Sony A7 IV owners who are really pushing the creative envelope. That is, what if you photograph challenging subjects such as nightscapes or the Milky Way? You will want a lens that offers as fast of an aperture as possible, be as wide-angle as possible, and yet still be ultra-sharp corner-to-corner.
In this category, the Sigma 20mm f/1.4 DG DN stands alone as truly the best. There already are not very many f/1.4 20mm lenses in existence, and this Sigma is, in fact, better than all the rest. It is incredibly sharp, with very low aberrations, and not-too-bad vignetting, especially for an f/1.4 lens.
Best Lens For The Sony A7 IV | Standard Lenses
Of course, a wide-angle lens alone would be a rather limiting choice for virtually anyone who wants to put a Sony A7 IV to good use. A mid-range lens, either a prime or a zoom, would also be a necessary, smart choice.
In this next set of recommendations, we will offer recommendations for both primes and zooms and mention why you might choose one over the other. Let's continue!
Best Standard Lens: Sony 24-70mm f/2.8 GM II ($2,298, B&H | Amazon)
The most common zoom range for many photographers is, of course, 24-70mm, In  this class that is full of options, the best choice is undoubtedly the Sony FE 24-70mm f/2.8 GM II. It is a "mark 2" version of their GMaster flagship series lens, and the refinement they achieved is truly impressive.
This lens is incredibly sharp throughout its whole focal range, even at f/2.8. Besides sharpness, though, the aesthetic of the images, the soft background blur and the overall colors and clarity of the images, are simply stunning.
Make no mistake, though, this is one of those professional lenses that could easily eat up your entire budget, and leave you with no money left for other lenses. If you're on a tight budget, and/or if you'd like to spare some or most of your budget for other lenses, we strongly recommend considering the next two lenses…
Best Standard Lens: Sigma 28-70mm f/2.8 Contemporary ($799, B&H | Amazon)
Of course, for those photographers who find that their favorite focal length is a wide-angle or a telephoto lens, spending your whole budget on a mid-range zoom isn't a good idea! This is why the Sigma 28-70mm f/2.8 C makes our list as the best portable, lightweight, and affordable f/2.8 mid-range zoom for the Sony A7 IV.
On the one hand, the Sigma 28-70mm f/2.8 is a very affordable, compact lens that will not take up too much space in a wedding or portrait photographer's camera bag, if they rarely reach for it. On the other hand, the images it creates are beautiful and professional enough that this could very well be your favorite lens, too! Either way, if a 24-70mm f/2.8 is totally out of reach, and/or you're just looking for a very compact "normal" lens, this is a great choice.
Best Standard Lens: Sony 20-70mm f/4 G ($1,098, B&H | Amazon)
Of course, many photographers who have used a 24-70mm may say they would rather not give up 24mm; in fact, they wish there was a wider mid-range zoom! That is why the the Sony FE 20-70mm f/4 G absolutely must be on this list. It is a truly unprecedented zoom range, offering an impressive 20mm on the wide end. The constant f/4 aperture offers consistent results to professionals and serious photobraphers alike, and allows the lens to be rather portable as well as within affordability of most serious photographers who own an A7 IV.
Best Prime Lens: Sony 35mm f/1.4 GM ($1,398, B&H | Amazon)
When it comes to prime lenses compared to zooms, a lot of beautiful creativity is possible if the artist is willing to commit to a single focal length. The subtle aesthetic of a prime lens can turn almost any scene into an artistic opportunity!
One of our absolute favorite lenses to get creative with is the Sony 35mm f/1.4 GM. It pairs perfectly with the Sony A7 IV, in terms of both the weight balance when hand-holding, and the professional results it is capable of. It's not too over-sized or heavy like some flagship prime lenses can be, yet the images it delivers will make it a lifelong investment. Whether you are snapping casual everyday moments in a home or vacation setting, or creating professional portraits or doing wedding photography, this could very well be your absolute favorite lens.
Best Prime Lens: Sony 50mm f/1.4 GM ($1,298, B&H | Amazon)
While we often prefer 35mm for candid environments as wedding photographers, a 50mm prime lens is even more "standard" for many photographers. This is a personal, creative decision, and there is no right answer, so you really must try both of these lenses (as well as the next recommendation) before making a purchase, in our opinion.
Having said that, The Sony 50mm f/1.4 GM is an excellent choice for all types of photographers who are looking to achieve that beautiful, classic aesthetic in their photo and video content. This Sony GMaster f/1.4 prime lens is quite a bit lighter and more affordable than its older f/1.2 sibling, but every bit as professional. Oppositely, if you're the type of photographer who decides they really prefer a 35mm + 85mm combo, (see next) then there are innumerable other options in the ~50mm range that cost much less.
Best Prime Lens: Sigma 85mm f/1.4 Art ($1,099, B&H | Amazon)
The final prime lens in our list of recommendations for the Sony A7 IV is a portrait photographer's dream lens: the Sigma 85mm f/1.4 DG DN. Instead of using their already stunning DSLR optic, Sigma redesigned this 85mm prime completely for full-frame mirrorless cameras, and it is impressively lightweight, yet still ultra-sharp.
We recommend this lens over other 85mm primes because it offers the best balance of professional performance & image quality, portability, and affordability.
Best Telephoto Lens: Sony 70-200mm f/2.8 GM II ($2,798, B&H | Amazon)
Now let's jump to telephoto zoom lenses. There are innumerable options for the Sony E-mount, again, but a few stand out above the rest. Since the Sony A7 IV is a very common choice for professional wedding & portrait photographers and videographer, a 70-200mm f/2.8 is a must-have, and this one is literally the best.
Also a "mark 2" version like the 24-70mm f/2.8 GM II, the Sony FE 70-200mm f/2.8 GM OSS II is not just the best choice for Sony users, it's also the best 70-200mm f/2.8 of any full-frame mirrorless system. What you get for ~$2,800 with this Sony flagship telephoto zoom is truly stunning image quality, impressively fast and precise autofocus, a full array of other features & customizations, …all in a slightly more lightweight package compared to its predecessor!
Best Telephoto Lens for Sony: Tamron 50-400mm f/4.5-6.3 Di III VC VXD ($1,299, B&H | Amazon)
Of course, not all photographers looking for a good telephoto lens are doing portraits or weddings. For photographing even more distant subjects, such as wildlife or action sports, 200mm just won't cut it! That is why our second recommendation for the best Sony telephoto lens reaches all the way to 400mm.
The Tamron 50-400mm f/4.5-6.3 Di III VC VXD is one of the most versatile telephoto lenses on the market, as its zoom range is unprecedented for mirrorless systems. Having not just the reach of 400mm, but also 50mm on the wide end, makes this a perfect all-around telephoto lens. It's especially perfect for challenging conditions such as air shows or extreme sports, where zooming "way out" is often necessary.
Best Telephoto Lens For Sony: Sigma 150-600mm f/5-6.3 DG DN OS Sports  ($1,499, B&H | Amazon)
If you're a photographer who is looking for the best value in super-telephoto zoom lenses, for subjects such as safari wildlife, birds, or just extremely distant landscapes, then being able to reach 600mm is a bit of a holy grail. (Using the Sony A7 IV's 33 megapixel sensor, you won't want to have to do as much cropping as you might feel comfortable with on, say, a Sony A7R V, with its 61 megapixels.)
There are only a handful of options that reach 600mm for Sony FE full-frame mirrorless cameras, and in our opinion the Sigma 150-600mm "Sports" series lens is the absolute best value. At just ~$1,500, its impressive zoom range is complemented by stunning image quality, as well as an abundance of additional features we really appreciate. (Even the name brands don't have some of these!) The included tripod collar has an Arca-Swiss grooved foot, and offers convenient click-stops at zero and 90-degree rotations. There is also a custom function button, and an additional on-lens customization switch. (In addition to the AF/MF and OS On/Off switches.)
All in all, this is a truly flagship, professional super-telephoto lens, at an incredible price that is well within reach of a serious wildlife photographer.
Conclusion | Best Lenses For The Sony A7 IV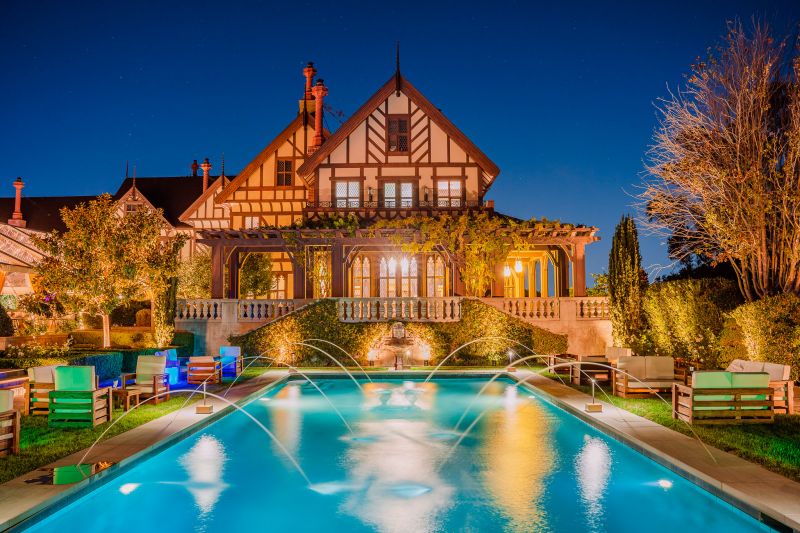 As we started off by saying, the Sony E-mount has by far the largest number of lenses available. This makes it no small task to decide which lens is right for your Sony A7 IV! We definitely recommend matching it with at least one or two of the best lenses you can afford, whether it is a prime or a zoom, wide-angle or telephoto. Which lens this is will definitely depend on the type of photography or videography you do! Hopefully this guide has steered you in the right direction.