It's not all too often that we'll hear a camera statistic or feature that sort of stops us in our tracks, garners a raised eyebrow, and maybe an incredulous smirk accompanied by, "What? No way." But these are just some of the reactions that tend to go hand in hand with the Venus Laowa 15mm Macro lens. That it's 15mm is nothing to really take notice of, or maybe even that it's a 1:1 macro, but that it focuses at just 4.7mm? That's something to write home about given that prior to this, to get wide angled macro shots, you'd tend to need extension tubes and other workarounds.
Photographer Thomas Shahan has released a short video review of this lens, in a more casual and typical use fashion. Shahan, known for his affinity for photographing insects and his Bob Ross-like demeanor and appearance, goes through some of the basic and interesting facets to this atypical lens, such as the built-in shift mechanism which is to allow for the correction of perspective distortion, but it's the macro images it produces that really get your attention.
Many 1:1 macro lenses tend to isolate the subject entirely from their environment and surroundings, which makes for a punchy image, but not necessarily a more telling one. The ability of the Laowa 15mm to focus so closely dispenses with this, and so not only can you achieve sense-bending close-ups of things, you can also capture them with their environment relatively intact. This makes for a rather enveloping experience, albeit one that may need the macro shooter to reframe how they think about photographing their subjects.
The lens is a fully manual f/4 lens, and according to Shahan, the lens is very sharp with not real softness to speak of through the corners. That should be enough to entice many, and in case it does. The lens is available for Canon, Nikon, Sony A & E, and Pentax. Check out his review below and you can see more of his macro images on Flickr and on his site.
Get the Laowa 15mm f/4 here.
Specs:
Ultra-wide 110° angle of view on full-frame cameras.
The wide-angle lens offers a 35mm equivalent focal length of 22.5mm with an 85° angle of view when used on APS-C cameras bodies or in crop modes.
Wide aperture range of f/4 to f/32.
Lens construction features 12 elements in 9 groups with 3 high-refractive elements and on extra-low dispersion element.
Minimum focus distance of 4.7″ with a minimum working distance of just 0.2″.
Manual focus and aperture control.
When used with APS-C cameras, the Laowa 15mm Macro can utilize +/-6 mm of vertical shift to help correct perspective.
True 1:1 magnification allows photographers to capture life-sized images of their subjects while still providing infinity focus for use as a standard wide-angle lens.
Near-circular 14-blade aperture diaphragm provides smooth out-of-focus elements.
Accepts 77mm threaded filters.
Source: PetaPixel, Thomas Shahan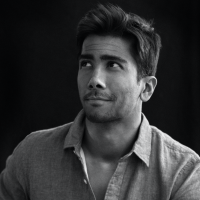 Kishore Sawh
A photographer and writer based in Miami, he can often be found at dog parks, and airports in London and Toronto. He is also a tremendous fan of flossing and the happiest guy around when the company's good.