In truth, we have no shortage of options when it comes to printing photo books. Some album makers offer everyday consumer-grade photo books while others specialize in heirloom-quality albums meant to be shared for generations. Professional wedding and portrait photographers typically opt for the latter when it comes to working with clients. Other than epic wall art prints, there's really no better way to showcase one's work than a high quality photo book. In this article, we're going to take a look at the Fine Art Book from Vision Art, reviewing everything from the design and ordering process to the final product and overall experience.
For those in a hurry, here's our verdict: Vision Art's professional-grade Fine Art Books provide a unique presentation, superior quality, and great value. Through the following review, we'll tell you why.
Let's get started.
About Vision Art
The first thing to know about Vision Art is that they primarily serve professional photographers. In fact, only active professional photographers and album designers can access prices and the order form. That said, the application process is quick and straightforward, and "membership" is free. Just have your website up-to-date and your resale number (or EORI for EU & UK businesses) ready.
As to what Vision Art does, they create handcrafted photo albums in their US factory, based in Iowa. You'll also find through this review that the albums they build feature a variety of quality materials, and the overall experience from ordering to shipping, turnaround, and so on, has been a positive one, making it worthwhile to recommend Vision Art to our community of professional photographers.
How to Design and Order a Fine Art Book from Vision Art
Whether you're new or experienced at designing albums, you'll appreciate Vision Art's design software, or rather the software they offer access to. Vision Art has partnered with Album Works by Fundy, and Vision Art customers can use this powerful design software free of charge. We've previously looked at Album Works by Fundy in an album design software comparison with Fundy Designer. Check out the article if you're not yet familiar with Fundy's Album Works software.
When you login to your account on Vision Art's site as an approved user, you can "launch" the Album Works Designer. What's great is the software already comes preloaded with all of Vision Art's size and layout options, making it easy to start the design process on the right path. Check out this article on how to design a photo album to help you work through this part of the process.
If you prefer to use Photoshop or InDesign, don't worry. You can find a host of ready-to-go templates for either of those design software options here. You can also upload spreads that you've designed using Pixellu SmartAlbums 2, Fundy Designer, or Album Stomp, among others. Regardless of the software you choose, you'll have the option of uploading the spreads during checkout, or you can give the Vision Art team a storage link to access your spreads.
Design Options to Consider for Your Fine Art Book Order
When it comes time to order your album, you'll need to know your album size, cover choice, and other design and material options. Here are some of the design options you'll need to have ready when building a Fine Art Book with Vision Art.
How many spreads? (Starts with 10 – max is 50 spreads)
What dimensions will the book be? (5×4, 8×6, 10×8, 12×9, 14×11, 16×12)
Cover style? (Full, ¾ Bind, Photo Strip, Cameo, Messenger)
Color of the endsheets? (Choose from one of five options, or create a custom endsheet using Vision Art's spread templates)
Paper thickness? (.5mm or 1.3mm)
The paper finish (Matte – included, or Photo, Coated Matte, Lustre – upgrade)
Debossing (if yes, you'll need a PSD file for each stamp that shows your debossing location using one of Vision Art's templates. A template will open in a new window if you select yes.)
Shipping Options
It's worth noting that Vision Art offers free shipping for any orders over $300. As for shipping options, you can have the album delivered to your studio, or you can drop ship the album and have it delivered directly to your client. Standard delivery times fall between 5-10 business days, and express shipping options are also available for an additional cost.
Standout Features
From the get-go, one of the best things about Vision Art Fine Art Books is how customizable they are. The material options they've made available makes it unlikely that your album will look like anyone else's. I mean that in the best way possible. Each album is one of a kind. Here's an overview of some of the choices you have for each of the components that make up these photo books, as well as some upgrade options.
We've listed some of the design options above, including possible book dimensions, cover styles, paper thicknesses and finishes, but now we can take a look at them in more detail.
Fine Art Book Covers: Styles and Materials
Let's start with the first thing you see. The cover gives your album curb appeal, and Vision Art's selection of cover bindings and materials for their Fine Art Books is second to none.
You can choose from one of five cover styles, which you can see above. Each option (other than the Messenger) includes your choice of using material or a photo, or a combination of the two. All options can be debossed. Once you've selected a cover style and the size of the album you want to create (20 sizes are available), the real customization begins.
Vision Art offers 150+ materials to use on your cover, from book cloth to premium leathers and beyond. Among the material options you'll find a mix of coated and uncoated materials, all of which are clearly marked so that you know what you're getting (see screenshot above). You won't find this range of materials available from most album makers.
Lay Flat Technology
To keep things simple, Vision Art offers one book (as highly customizable as it is), and this book features true Lay Flat technology. Vision Art's lay flat books provide maximum real estate to showcase your photos, free of any seam issues that might swallow the center of your photos.
Paper Thickness and Finish Options
Vision Art offers two levels of paper thickness in one of four finish options. The most popular go-to in our studio is the thick spread (which measures in at 1.3mm vs the thinner option at .5mm) with a matte finish, the latter of which is the default option for Fine Art Books. Other finish options, which are available for an added cost, include Photo Finish, Coated Matte (water-resistant), or Lustre.
Extras and Upgrades
As great as the Fine Art Books are by themselves, you can make them even better with some of Vision Art's available "extras" and "upgrades." Here's a quick list of the extras we're talking about:
Display Box
Mat Boxes
Matted Prints
Print Boxes
Dust Jacket
Slipcase
Folio
Debossing
You can explore the specifics of each type of extra or upgrade on Vision Art's site.
Bonus: Art Gallery
One of the most unique things about working with Vision Art as your photo book printer is their Art Gallery. It's worthy of its own article, but we'll touch on it here so that you're aware of how it works and how it can help you.
The Art Gallery works at once in a few different ways. First, you can view albums that other professional photographers have designed to find inspiration, whether you're lacking in it or not. Each featured album represents an individual work of art. You'll see what we're talking about as soon as you view it.
Next, you can share a link to the gallery with your clients, which can prove useful, especially if they're lacking inspiration for the album style they want. They'll be able to search by photographer, which means they can find all of your previously uploaded albums. If you don't have any up yet, that's fine. They can still preview other photographers' albums for inspiration.
As an added bonus, you can earn a 10% discount for each album you upload. Just share at least five photos of your album featuring different aspects of the design (spreads, cover art or debossing, etc.) and wait for approval. If the Vision Art team selects your album to share via social media, you can add in the benefits of getting free media exposure from a reputable company in the photography community.
Overall Quality and Value
Based on the options covered above, it's easy to see how Vision Art's Fine Art Book stands tall among the best photo books on the market. Using genuinely high-quality materials in a handcrafted album makes a recipe for success, and there's no skimping here from Vision Art. Even your most fastidious clients will appreciate the Fine Art Book from Vision Art. And, with a base price that is on par with, if not slightly below other reputable album makers, you can expect to set a wide enough profit margin without overwhelming your client's budget. Create an account to get access to pricing.
Conclusion
We hope you enjoyed this Vision Art Fine Art Book review. Having the ability to offer clients high quality photo books can add a significant boost to a professional wedding or portrait photographer's income. By providing free access to Album Works, offering a plethora of "fine-art-worthy" material options, and creating drop dead gorgeous final products, Vision Art has earned its reputation as a top tier album maker. Add in the value of fast and free shipping (for orders over $300), and the unique opportunities to network and earn discounts through the Art Gallery, and you have no reason not to give Vision Art a try.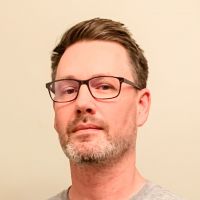 Sean Lewis
Sean fell into photography while teaching for a non-profit. What started as a minor task - documenting guest speakers and classroom activities - grew into a major obsession, and eventually led to a position shooting with Lin & Jirsa. Nowadays, at SLR Lounge, Sean's work as a marketing associate merges his interest in the fields of photography and education.