One of the smartest moves Phase One has made in the past decade has to be the partnership with Sony to pair Sony camera purchases with Capture One. It's the best raw processor for sure, but the affiliation with Sony has enabled a greater awareness of that fact.
Capture One, however, is still a Phase One product, and Phase One is still going to look out for their own sales for the time being. It is, perhaps, the reason Capture One does not support Sony's Pixel-Shift ability, and probably never will. I've asked people at Phase about this and have had no definitive answer, but the company has previously published the following in reference to Pentax's version of pixel-shift, which we can assume extends the same with Sony:
"We currently do not (and probably never will) support this merging, but we do read the first file-part in the raw-file, which is basically the first image taken. Therefore, the user will not see the added resolution/detail benefit in CO."
This is unfortunate for Sony users because in order to take advantage of this brilliant feature that brings about the closest thing to true resolution and color accuracy you can get, they're relegated to using Sony's 'Imaging Edge' software which is neither fast nor flexible.
A company called LibRaw, however, has another option, and it appears to be a better one. It's called SonyPixelShift2DNG (beta), and with it you can actually get those files into Capture One or whatever processing software you choose.
We've featured software from LibRaw before called DPRSplit, a software that theoretically makes it possible to achieve a final image with a 1EV better DR from a 5D IV. SonyPixelShift2DNG though, is a bit more practical and compelling. It's quick, smart, and easy.
SonyPixelShift2DNG performs the two following tasks:

Combine 4 source ARW files taken in Pixel Shift Multi Shooting mode and save the result as a DNG;
Convert the ARQ files resulting from Sony's Imaging Edge Viewer software (so, already-combined quartets of ARW files) to DNG
At the core SonyPixelShift2DNG will scan a collection of files and automatically select Pixel-Shift sets, ignoring other files, making for less manual input and speedier processing. When those files are combined, you are provided with a finished DNG file with the benefits of Pixel-Shift that can be then put into Capture One or Lightroom to be polished. All previous ARQ files are also able to be converted as such.
You can get SonyPixelShift2DNG Beta here, and check out the host of other applications LibRaw has on tap.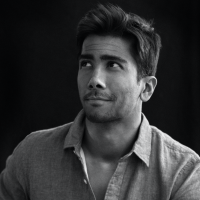 Kishore Sawh
A photographer and writer based in Miami, he can often be found at dog parks, and airports in London and Toronto. He is also a tremendous fan of flossing and the happiest guy around when the company's good.