Photographers looking to get into the market of shooting with a top of the line mirrorless medium format camera system will now have the option of making the transition with their full frame lenses. Novoflex has announced their newest lens adapters for the esteemed Hasselblad X1D, providing a larger variety of lens options for the medium format camera.
Check out our review of the Hasselblad X1D here. 
The Hasselblad X1D boasts a 50 megapixel sensor and provides the best skin tones and colors on the market, making it on the wish lists of many photographers looking to upgrade their equipment.
Novoflex aims to take some of the financial burden off of photographers with their newest adapter by making it possible for existing full frame and medium format lenses to be mounted on the premium camera body thanks to the incorporation of the electronic shutter via the latest 1.17.2 firmware update for the X1D.
"The mirrorless medium format camera Hasselblad X1D is one of the most advanced cameras in the High End sector. The sensor size of 43.8mm x 32.9mm with a resolution of 50 megapixels is the best choice for both – professional photographers and prosumers. The only disadvantage is that Hasselblad offers only a small number of lenses."

The first set of adapters by Novoflex allow the mounting of Leica R, Leica M, Nikon F and Hasselblad V. The Novoflex Balpro series is slated for early April of 2018 and allows mounting of Canon FD, Contax/Yashica, Minolta MD/MC on the Hasselblad X1D. The Nikon model will come equipped with a mechanical iris lever making it possible to use with the newest G lenses.Novoflex states that the older lenses will have marginal vignetting when mounted on the X1D and that tilt shift lenses should cover comfortably.
The Hasselblad X1D is currently $2,500 off at B&H and the series of Novoflex adapters have just made it possible to enter the world of Hasselblad for $900 more than the Canon 1DX Mark II. The adapters cost between $160-$285 and can be ordered directly from the Novoflex website.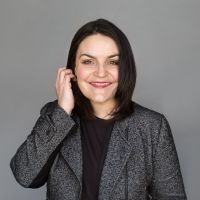 Brittany Smith
Brittany is a fashion and beauty photographer who works between NYC, Montana and LA. She photographs the way she has always wanted to feel and believes in the power of raw simplicity. When not behind a camera she can usually be found at a local coffeeshop, teaching fitness classes at the YMCA, or baking something fabulous in the kitchen. Instagram: @brittanysmithphoto