For years, Sony and Sigma shooters have been ever vigilant; longing for the day when they could mate native full-frame Sigma glass to a full frame Sony body. With an announcement that will undoubtedly fill shooters across the globe with joy; Sigma has confirmed that day is drawing near. Finally…the Art Series has come to E-mount.
In a press release, they've revealed that a total of nine newly designed prime Art lenses; two of which are new focal lengths. If you are disappointed because you were hoping for zooms, fear not; Sigma promises more lenses in the future. For now, let's turned our attention to the impending releases.

First Wave of Sigma E-Mount Lenses
14mm F1.8 DG HSM Art
20mm F1.4 DG HSM Art
24mm F1.4 DG HSM Art
35mm F1.4 DG HSM Art
50mm F1.4 DG HSM Art
70mm F2.8 DG MACRO Art (brand new)
85mm F1.4 DG HSM Art
105mm F1.4 DG HSM Art (brand new)
135mm F1.8 DG HSM Art
While offering the same high-performance optical design as other lenses in the Art line, the new Sony E-mount models will feature a newly developed control algorithm that optimizes the autofocus drive and maximizes the data transmission speed. In addition, these lenses will be compatible with Sony's continuous autofocus (AF-C) and high-speed autofocus, which are not addressed by Sigma Mount Converter MC-11. Like the converter, the lenses will be compatible with in-camera image stabilization and in-camera aberration correction, which includes corrections for peripheral illumination, chromatic aberrations and distortion.
Pairing mirrorless Art lenses that are optimized for Sony's world-class autofocus system is a smart move for Sigma and a winning combination for anyone yearning for more affordable options in the Sony lineup. The MC-11 Adaptor was never going to be more than an intervening solution. A stopgap, albeit a surprisingly competent one, to provide customers with what they wanted until Sigma could give them something better.
The release date and price of the of lenses are yet to be announced; however, the 105mm 1.4 Art and 70mm Art 2.8 will be on display at CP+2018 this week.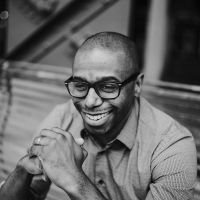 Wendell Weithers
Wendell is based in Atlanta where he shoots events, portraits, and food photography. He also supports his wife Andrea as she runs their cake design business, Sweet Details. Instagram:
Wendellwphoto