It's no secret that content sharing platforms is the way of the future. Prominent magazines and major brands have ramped up their production of imagery for the sole purpose of content sharing online while scaling back on the amount of major photographic campaigns. While Instagram has always been a good hub, many prominent figures and brands are embracing the likes of YouTube.
Casey Neistat recently sat down with Robert Kyncl, the head of YouTube business, and asked what kind of creators he would like to see more of. In addition to seeing more music and educational content, Kyncl states that he would like to see more and more female creators on the platform.
Out of the top twenty channels, only two of them are individually run by females. Why aren't there more female creators? Is it harder for women to put themselves out there on YouTube than it is for males? Is their something more to this?
Rachel and Daniel of Mango Street have noticed that people often think of their co-run channel as primarily Daniel's channel and thank him for answering their question even when it was Rachel who answered it. Subscribers also tend to critique Rachel as well as her work on a harsher level.
This experience posed the question of how much a female's YouTube experience differs from that of a male's. In an effort to gain perspective and better answer this question, they opened up the discussion to Elle Mills, Kristine Rhome, Sara Dietschy and Jessica Kobeissi.
When it comes to delivering content, women tend to be judged on a lot more factors than males who cover similar material and receive comments questioning if they even know what they're doing. Jessica has also found that people will assume she has had her gear and her career handed to her because she is a woman.
What does me being ugly have to do with the information that I'm presenting?
All four women have received harsh criticisms about their general appearance and weight and feel as though they are judged on whether or not they are pleasing to look at whereas men typically aren't. They also receive more comments pertaining to their personality, humor, and what they're wearing as opposed to other males in the same arena.
Regardless of the increased expectations and unsolicited negative feedback, there is a large demand for female content creators and a huge window of opportunity for financial gain.
If you are ready to take the plunge into the world of YouTube, be sure to not take anything personally and focus on the positive aspects of the end goal. Put yourself out there and pursue what you want to pursue.
The following six minute video offers a lot of insight for women and is packed with great advice for anyone who is considering their own YouTube Channel.
Also, be sure to check out and subscribe to Mango Street for loads of content.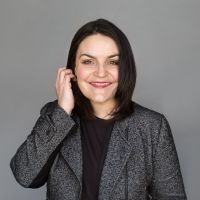 Brittany Smith
Brittany is a fashion and beauty photographer who works between NYC, Montana and LA. She photographs the way she has always wanted to feel and believes in the power of raw simplicity. When not behind a camera she can usually be found at a local coffeeshop, teaching fitness classes at the YMCA, or baking something fabulous in the kitchen. Instagram: @brittanysmithphoto