It's very hard to get excited about certain types of new start-ups, like new social media platforms. I can't tell you how many times I've watched an introductory video, or spoken to some seemingly coked-out tech entrepreneur marching with ill-deserved confidence toward their social media domination. Clearly, keeping all feet firmly planted…on Mars.
It's not that they shouldn't be, but rather we're so jaded, and getting a billion people to switch to something new isn't exactly easy, and doesn't just require hard work. It requires a truly novel idea, the right execution, growth, and all the rest. We're time poor these days, so to give any of it to something that may never see the light of day, or fizzle out with the change of a season isn't something we want to do, even if we actually like it better.
There haven't been many social photography platforms that have caught my attention and kept it, much less given me hope. Most come, I yawn, then move on. Model Mayhem is sort of trying to be a proper social platform and may succeed given their user base, but it's a bit crap in my opinion. Portbox sounded good but…. And then there is PICR and Pro Photo Shoot which are two I'm rooting for.
PICR you can read all about here, but it just feels different and I'm hopeful for it because it seems to actually aim to help first, then get paid. I think there's a huge benefit for photographers there. Pro Photo Shoot I'm rooting for simply because I'm looking for something to come along that beats Model Mayhem. Right now, however, it doesn't, because it's just so new.
Launched initially in Canada, it's just been launched in the US, and the premise is much like that of Model Mayhem, in that it aims to connect photography talent from all sides, from models, MUAs, stylists, and of course, photographers. It's app based, and that's just fine because the app seems to offer just enough. It's laid out well enough to make it easy and intuitive to use, and it's actually rather comprehensive.
At the moment it's now available in major cities in countries all around the globe from Sweden, Venezuela, New Zealand, and Denmark. You can actually download the app and search through it for potential collaborators without signing up, but you'll need to sign up to converse with them through the in-app messenger.
It's clear and easy to use. You select the location you want, search for the type of talent you want, and then you can see each person listed. Click on them to see their portfolio and rates and so forth. You'll also be privy to see basic info about them, what genres they do, and how far they're willing to travel with and without compensation. It's actually nice, except there are hardly any sign ups in my area, Miami, and likely the same where you are.
The upshot, of course, is that if you're on there now, early, and there are some models on there, there aren't many to compete with, and you won't get lost in the noise. I may actually give this a shot and see. If it's in your city, why not try it? If it doesn't work just trash it, and if it does, well, brilliant! Actually, what would be really brilliant is if they get popular enough that they'll be able to work with portfolio sites like Behance or Squarespace and then you can see who is doing what where, and go from there.
Get it here.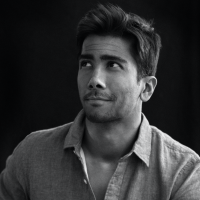 Kishore Sawh
A photographer and writer based in Miami, he can often be found at dog parks, and airports in London and Toronto. He is also a tremendous fan of flossing and the happiest guy around when the company's good.