At this point Peak Design, as a company, needs little introduction; their line of everyday bags has made sure of that, given their wild success. However, Peak Design has been a favorite go-to for clip systems and straps for much longer. When the original Leash and Cuff were released on Kickstarter in 2012, it struck a bit of a chord with those who were looking for a combination of safety and simplicity at a reasonable cost, and for those reasons it has ended up on our gift guides; the Cuff being a personal favorite. Now, there's a new Cuff and a new Leash, both with aesthetic and structural design updates to make them ever better.
Here's what's new: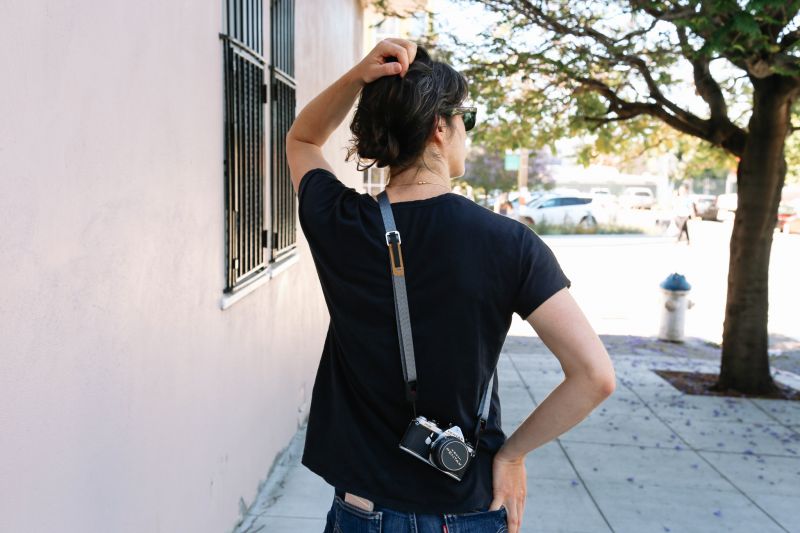 New all aluminum anodized hardware

New low-profile dual aluminum/Hypalon quick-adjustment system

Anchor connectors revamped – more secure, fast, and lower profile than ever  

New low-profile Anchor Mount for varying your strap configuration

New ultra-smooth twist-resistant nylon webbing with tighter, more durable weave

Premium materials and refined aesthetics for touch/stress point

Choose from new Black and Ash color-ways 
New all aluminum anodized hardware

New 1-handed adjusting

design

Adjuster locks in open wrist loop position

Magnetic wrist lock for storing as a bracelet

Anchor connectors revamped – more secure, fast, lower profile than ever

New ultra-smooth twist resistant nylon webbing with tighter, more durable weave

Premium materials and refined aesthetics 

Choose from new Black and Ash color-ways
Both models benefit from a greater attention to refinement, which is nice and somewhat surprising for products at this price point. The Anchor links are still Dyneema-corded and 200lb rated, but the design adjustments are key here. Just a note on the weight, however, is that while the Anchor Links may be able to take up to 200lbs, they're both still width-invariant and therefore they don't really distribute pressure much, so I'd probably recommend using them with smaller or lighter bodies and not with a DSLR with a battery grip attached, for example.
Moving on, while the actual Anchor Link design is slimmer and angled for easier locking and unlocking, it still feels as secure, but more importantly the actual cord is significantly thinner, allowing these straps to be used on almost any camera. Then the quick adjustment loops on Leash make adjustment a one-finger affair and extremely quick. Still, however, I'm not sold that the Anchor Mount makes this a usable sling for most people, but it does make the camera hang position on the body better.
The link housing too is slimmer and more angled so the whole thing just looks sleeker without any functional penalty. Speaking of aesthetics, the new tighter weave of the strap fibre makes the strap thicker and smoother, and not only functions better but just looks better. The originals looked a bit cheap, and utilitarian, but these don't suffer the same affliction. The colors are a nice variance and the Ash version looks great with older film cameras and new cameras alike. As you can see above, I've been pairing it with an X1D and while I have straps that cost 5x as much, I think the $35 Leash is probably the best matching strap for the $9k Hassy. I've also been using it on an A9 while here in Tokyo and works well on that too.
The Cuff also benefits from most the same updates, like using the new Anchor Links, thicker tighter material, but there's also a new adjuster, is easier to wear in an 'open-mode' and it can now be worn bracelet-style if you're not attached (though not sure why you'd choose to). Whereas the first Cuff –as much as I love it– looked and felt a bit like PeakDesign threw it together with spare trimmings and pieces from the warehouse they didn't want to waste, this one looks and feels much more purpose-built, and for $20 it's about one of the best buys in photography for standard strap-averse.
Main Points of Innovation
Quick Connection System
The quick release connection system uses a "cow hitch." This is a simple, effective knot that can withstand 200 lbs of force, making the Leash strong enough to stop any camera from falling.
Versatile Strap:
The strap can extend to twice its length, allowing you to use it as a neck strap or a sling strap.  It also connects to your clothing or bag, allowing you to use it as a safety strap. They even offer a downsized version of Leash called the Cuff that uses the same connection system and acts as a minimalist wrist strap.
In conclusion, both new straps bring some great new features to the table, and are worthy successors to the originals. Get them below:
Peak Design Leash: Ash / Black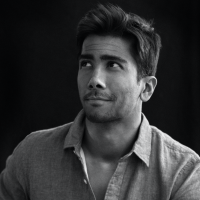 Kishore Sawh
A photographer and writer based in Miami, he can often be found at dog parks, and airports in London and Toronto. He is also a tremendous fan of flossing and the happiest guy around when the company's good.