Sigma announced in February that their ART and Contemporary lenses would be coming to E-mount to a warranted level of excitement, but the wait for delivery has been rough on some. That wait, however, was over in June when Sigma started shipping the first 5 of the 9 announced E-mount lenses, and now three more are ready to go: 14mm F1.8 DG HSM, 70mm F2.8 DG MACRO, and 135mm F1.8 DG HSM Art lenses for Sony E-mount.
Here's a list of all the Art Lenses for Sony now shipping:
The Sigma Art lenses have been prized for their optical performance which should see no change in the native e-mount versions, but some of the other performance abilities have been dampened on Sony units due to the required Sigma Mount Converter MC-11. Sigma claims these abilities that should be realized in full with the new native models:
"…the new Sony E-mount models feature a newly developed control algorithm that optimizes the autofocus drive and maximizes the data transmission speed. In addition, these lenses are compatible with Sony's Continuous AF (AF-C) and high-speed autofocus, which are not addressed by Sigma Mount Converter MC-11. Like MC-11, the lenses are compatible with in-camera image stabilization and in-camera lens aberration correction, which includes corrections for peripheral illumination, chromatic aberrations and distortion."
Most of the new lenses look as if they have an MC-11 soldered on, and therefore they look a bit ungainly, and heavy. But even with all that in mind the ART lenses seem an even more enticing proposition for Sony users, even if not quite as tidy a form-factor as they'd have hoped for.
Our SIGMA ART Reviews: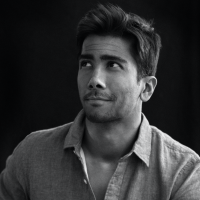 Kishore Sawh
A photographer and writer based in Miami, he can often be found at dog parks, and airports in London and Toronto. He is also a tremendous fan of flossing and the happiest guy around when the company's good.