Fujifilm's lineup of mirrorless cameras are unique in the industry both for their style and in that most of the mid to top tier bodies share the same sensor and processor; leaving little to no separation between them in terms of image quality. As such, it doesn't matter if you are looking to purchase a new X-T2 or an X-E3, you will be looking into a lot of the same Fujifilm accessories in order to build out your Fujifilm kit.
So, if you are looking to get the absolute most out of your Fuji camera these are the accessories that we suggest you consider.
Recommended Bodies
If you already have your Fujifilm camera body you can go ahead and skip this section. But if you are still trying to decide which Fujifilm camera to get, or maybe if you already have it chosen but have not purchased it yet, then to make things easier we have listed out our favorite Fujifilm cameras below (in no particular order).
FujiFilm Camera Reviews:
Prime Lenses
Fujifilm's X-Series is probably the most robust APS-C mirrorless system on the market right now, and not simply from a coverage standpoint. Their Fujinon lenses are absolutely stellar, particularly their primes. If you're a fan of primes then these are the lenses we recommend you consider when building out your kit, that cover the general field of view of the most common focal lengths (35mm equiv).
Zoom Lenses
Fujifilm's reputation with zoom lenses isn't quite as stellar as it is with their prime lenses, but that says more about the primes than it does about the zooms. If you need some zooms for your kit, these are where we recommend getting started.
Memory Cards
Fujifilm's higher-end cameras all feature dual card slots with at least one UHS-II capable slot (while the X-H1 features two UHS-II card slots). So if you want to make the most of your Fujifilm camera then you are going to want to have a look at the following SD cards.
Batteries + Chargers
One of the biggest remaining complaints against the Fujifilm mirrorless system at this point is their battery life in relation to the rest of the industry. While the battery performance is plenty for a quick shoot on a single battery, if you want to shoot any sort of video, or shoot most of the day on stills, then you are going to want some extra batteries. These are the ones that we recommend.
Grips
Currently, only the Fujifilm X-T2, X-H1, and GFX 50S have battery grips that you can use to extend the capabilities of the cameras and hold a better/vertical grip. But many of the other cameras in the system have grips that you can purchase that make the cameras easier to hold for individuals who find the cameras unwieldy on their own. Here are some of the grips you could consider adding to your kit.
Screen Covers
As with any digital cameras, the rear LCD on your Fujifilm cameras are among the most important – yet easily damaged – portions of your camera. If you are looking for some solid protection on your Fujifilm LCD screens we recommend having a look at the following options.
Cables
Now, Fujifilm provides you with basic cables in the box with your cameras. But if you are looking for some quality USB cables to use for tethering or simply just to connect your Fuji camera to your computer then we recommend the following options.
Straps
Making sure that your gear is protected from damage starts with a quality strap to make sure you don't drop your camera while out and about. As well, given Fujifilm's emphasis on vintage aesthetics and style, choosing a camera strap that works well for your Fujifilm camera is key to maintaining that aesthetic. Here are some of our favorite straps that will look great on your Fuji.
Bags
Finally, now that you have all of this kit figured out you are going to need something to carry your new Fujifilm kit in and similarly to the strap suggestions above; here are some of our favorite bags for Fujifilm kits that will not only protect your gear but will also look good with it.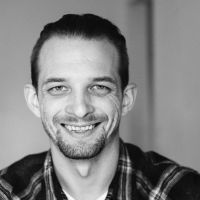 Anthony Thurston
Anthony is a Portland, Oregon based
boudoir photographer
specializing in dark and moody natural light imagery that focuses on body positivity and sexual empowerment.