Are you ignoring a vital source of referrals? If you aren't careful, you might be without even realizing it! Think about it, wedding photographers, At every wedding you photograph, there are at least a couple (if not many) different vendors involved.
Most of the time, these vendors are incredibly focused on their particular responsibilities for the day, however, they are still aware of everything else that is going on to some extent. They notice how the table-scapes and flowers look, they judge the venue and the color choices, and they certainly stalk photos of the events via social media in search of feedback about their goods or services. In each of these vendors, you have a possible "promoter" that can work for you without you even realizing it.

What's a promoter?
When I was in retail sales, we used the term "promoter" to describe consumers that are so excited about the quality of product and customer service they receive that they willingly share their positive experiences with their friends and family. Basically, a promoter = someone that will send you referrals. What's not to love?
Studies have conclusively proven time and again that word of mouth advertising is the most effective. By successfully establishing strong relationships with vendors, your ideal clients will likely choose, you increase your opportunity for referrals.
How do you do this? Great question! Let's take a look a few things you need to keep in mind in order to create promoters from the vendors you interact with and become one of their preferred vendors.
What's in it for Me?
Another holdover from my sales days (Do you ever really reach a point where you no longer need to sell yourself? I think not.), "WIFM" is the primary question you have to ask from your vendor's perspective. What is in it for me? This is the ultimate question. It might seem selfish, it might be difficult to nail down, and it might be inconvenient for you to find a way to successfully frame this question from a vendor's viewpoint.
Regardless of the difficulty, if you would like for a vendor to passionately promote your brand, you need to make it worth their while. As photographers, how to do this seems to be a no-brainer to me. Everyone needs high-quality photos. You simply need to determine how the vendor might want to receive these photos. Should you print off some large photos for them to display? Would they prefer images for social media or a blog post? Maybe they'd like to get some customized Facebook banners or some images overlaid with text for a promotion or as a marketing piece? Don't be afraid to strike up a conversation to determine which is most applicable to their vision & marketing goals.
Think about how you can provide a service for your vendors. Take detail shots of the cake, the catering, the DJ and lighting, the venue, the flowers, etc. Go above and beyond to provide incredible service to the vendors on hand as well as your clients and you'll be on your way to the land of preferred vendor lists and random referrals in no time!

Quality, quality, quality
Also known as the "Three Q's of Success." (I'm kidding. I just made that up right now). But seriously, in a photographic landscape overrun with countless people running around with "prosumer" gear, quality is going to be a deciding factor in your success. You have to exhibit quality in everything you do, otherwise, you will be numbered with the masses where it is far too easy to fade into oblivion.
You have to set yourself apart. Remember when I mentioned that all the other vendors are paying attention to how things are going, how things look, and the level of service the other vendors are providing? You can rest assured that they are paying attention to you, too. How are you handling stressful situations? How are you treating the members of the bridal party? How obtrusive/unobtrusive are you? After the fact, once you and the couple start sharing pictures from the big day, how do they look?
Ensure that every step of your process, from start to finish, screams quality and attention to detail. Vendors only want to refer people to other vendors that they are comfortable with and that will reflect positively on them.
I recently completed my first styled wedding shoot and actually scratched a vendor from the list because the level of service she provided my model at her fitting was substandard. My model contacted me after leaving the fitting to let me know how it went and when I heard that it went poorly, I decided to find another vendor. At that point, I only had 6 days to find a new vendor, schedule a fitting for the model, and get all of those details worked out. It was STRESSFUL, but it was worth it to protect my brand. I didn't want anyone going to that particular vendor based on my implied endorsement because any experience they had would reflect on me.
Other vendors will think this same way when considering sending people to you. Keep this in mind and ensure you aren't giving them an excuse to refer a potential client to another photographer!
Be Assertive
Once you have established a benchmark of extreme quality in your photography, your customer service, and your professionalism at the event, don't be afraid to get out of your comfort zone and ask for what you want. I'm an introvert and don't like talking to strangers at all. I dislike asking for help or asking strangers for ANYTHING. I mean, I'll even eat something that REALLY needs some salt without asking for the salt shaker sometimes because I'd rather not bug anyone. How crazy is that?!? So, if I can get out of my comfort zone and make connections, so can you!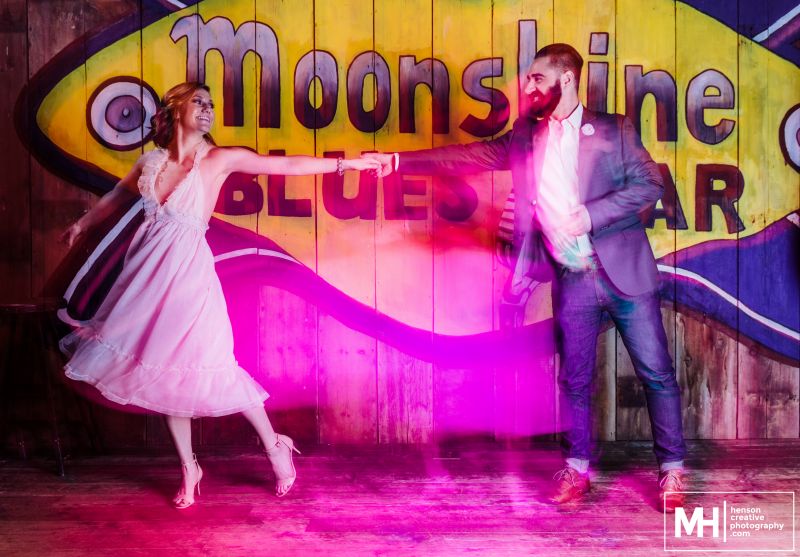 I'm new to the wedding photography game and am working to establish myself in my market. As such, I'm completely (BEYOND completely) unknown to the vendors that I contacted to be involved in my styled shoot. It went against everything inside me to call them requesting them to be involved. However, I dreamed big, picked a unique, amazing venue, booked a super cool florist, called the bakery that graces the local news every time someone even mentions wedding cake, a custom menswear stylist, etc.
The result? I had the pleasure of working with 13 amazing vendors to put together an incredible shoot. That would not have happened without me taking a risk, "putting myself out there," and being assertive. Perhaps the most convincing argument I've heard/read (can't even remember where) for getting outside my comfort zone and just going for it is this phrase:
"If you don't believe you're worth hiring, how can you expect someone else to hire you?"
I think there was actually some curse words in there that spiced it up a bit and gave it some attitude, but you get the point. You have to believe in yourself, your vision, and your brand enough to shrug your shoulders, square your jaw, and take that leap.
Being prepared, knowing how to provide what your vendors are looking for, and providing overwhelming quality are all requirements for success. In fact, if you'll take the time to properly prepare (I'm looking at you Photography 101, Lighting 101, and Lighting 201), that leap of faith won't be so much a leap as a hop.
The more you can prepare to the point that you are confident that you can get that shot, create that mood, and edit out the random strangers that walked into the background at the worst possible second, the more you'll be able to look a vendor in the eye and ask for their endorsement.
What other steps do y'all take to make your way onto Preferred Vendor Lists? Share your favorite in the comments!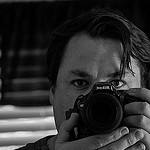 Michael Henson
Michael Henson is a St. Louis based photographer obsessed with everything creative. His photography interests span genres from still life to sports. When he's not running around with his face to the camera or behind a keyboard writing, you can typically find a guitar in his hands or catch him out enjoying life with his family and friends. For more from Michael, bebop on over to: WEBSITE:
Michael Henson
Personal Facebook:
Michael Henson
Business Facebook:
Henson Creative
Instagram:
@michaelehenson