July 25th this year will mark 100 years of Nikon bringing quality photography gear to market, and along the way has developed microscopes, ophthalmic lenses, rifle scopes, and cameras of course. When it comes to all things optics, Nikon is a pillar of the photographic community. If Leica is camera aristocracy then Nikon, like Canon, is an elected governing body of the people (albeit that seems to be shifting).
In April, Nikon officially unveiled precisely what they were releasing to commemorate the special occasion, and while part of that includes commemorative straps, pins, and Swarovski crystal, it includes special edition D5 and D500 bodies, and a series of lenses that will get special metallic gray finishes and commemorative stamps/plates. The D500 will also get a metal case, and both it and the D5 will come with a commemorative embossed leather strap, and a commemorative body cap.
The lenses include the NIKKOR Triple F2.8 Zoom Lens Set 100th Anniversary Edition, comprised of the wide-angle AF-S NIKKOR 14-24mm f/2.8G ED, the normal AF-S NIKKOR 24-70mm f/2.8E ED VR, and the telephoto AF-S NIKKOR 70-200mm f/2.8E FL ED VR. The AF-S NIKKOR 70-200mm f/2.8E FL ED can also be had on its own where it will get a set of individual lens elements found in the 70-200E and a case to display them in. All the lenses will bear commemorative serial numbers.
At the time of announcement there was no pricing set, but that's now been revealed and here's the lay of the land (expect to pay a pretty premium on the more 'mortal' and normal versions of each):
Nikon D5 DSLR Camera 100th Anniversary Edition (Body Only, Dual XQD Slots) $7,999
Nikon D500 DSLR Camera 100th Anniversary Edition (Body Only) $2,799
Nikon AF-S NIKKOR 70-200mm f/2.8E FL ED VR Lens 100th Anniversary Edition $3,996
Nikon 100th Anniversary NIKKOR Triple f/2.8 Zoom Lens Set $7,996
Nikon 100th Anniversary Premium Leather Bag (Antique Cognac) $399
Nikon 100th Anniversary Premium Camera Strap (Brown) – $99.95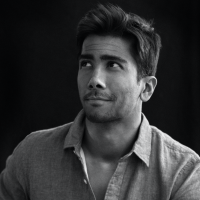 Kishore Sawh
A photographer and writer based in Miami, he can often be found at dog parks, and airports in London and Toronto. He is also a tremendous fan of flossing and the happiest guy around when the company's good.