DxOMark has released their Sony A9 sensor review, and what this effectively does is remove any doubt that the A9 plays at the level of the flagship performance cameras from Nikon and Canon, and in many instances, bests them. It also pulls into focus which many had been questioning since the first images from A9s were released, about how the camera's sensor actually stood up in terms of dynamic range, low light ISO (and low ISO), color, etcetera – all of which have been questioned and even criticized by some reviewers.
Some other notable reviewers somewhat infamously said of the A9 that it had "less dynamic range," and "Studio analysis confirms limited dynamic range". That wording is a bit broad and the articles didn't really make clear, or, arguably, make fair/consistent clarifications what it was being compared to, or why. Less than what? Limited compared to what, and why compare those?
Most of these comparisons were pitting the A9 against the A7Rii's sensor rather than that of the D5 and 1DX Mark II, and that's a bit curious. It's curious because when  reviewing and critiquing the D5 and 1DX Mark II there isn't really criticism of the fact the sensors in those cameras take a big hit in DR compared to other cameras from those brands. For example, the D5 was praised and its sensor falls far short of the D810, but that wasn't a negative talking point for the D5 in the same way as it was for the A9. So while it's natural to want to compare it to the A7Rii, it's hard to speak negatively of the A9 in those terms and not of the other flagships which suffer the same when compared to other sensors from their brands.
It would appear that this distinction is an important one to address because, when seeing titles with wordings like that above, with terms like 'less dynamic range' and 'limited,' it may come across (as it has for some) that performance of the A9 is somewhat hindered, when in fact, for its class, it's not. It warrants understanding what it's all in relation to. Now, with DxOMark's scores we have a clear picture of this, that really, 'less' and 'limited' only refer to how it stacks up against a different type of camera (A7Rii) – and at low ISOs at that – and it beats its actual competition overall. Oh, and not just regarding dynamic range, but color depth as well…
The Sony a9's sensor ranks as one of the best we've tested at base ISO, with consistently good scores for dynamic range and color depth, and exceptional results for noise. At those crucial mid to high ISO sensitivities for action photographers, image quality is also excellent and on par with flagship Nikon and Canon sports DSLRs.

For the very best image quality, the A7R II offers better results for color, as well as almost twice the sensor resolution, but it isn't a sports camera and can't compete for performance against the a9, so they're intended for different markets. – DxOMark
Keep in mind too that it also has higher resolution than the D5 or 1DX Mark II, but we'll get into that in my final take on the A9 to come shortly…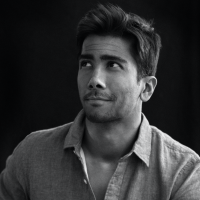 Kishore Sawh
A photographer and writer based in Miami, he can often be found at dog parks, and airports in London and Toronto. He is also a tremendous fan of flossing and the happiest guy around when the company's good.