In case you missed the memo, in a world where everyone is on the same presets and basic skills of retouching are commonplace, it is planning, vision, and color grading that set you apart in post processing. Color grading, however, is a bit of a nebulous art, not because it's terribly difficult to define, but color grading can be complex, and unlike something like frequency separation, there's no set formula – you've got to be able to look at an image, scrutinize it, and know various ways to get the image to look as you want. That said, it can be learned, and there are various ways to color grade.
Depending on the software you use, your workflow will be different. I began prepping raw files in Camera Raw, then color grading in Photoshop, but over time that has changed and I can do much of what I want in Capture One Pro. The default, however, is still Photoshop, and it's still the most powerful of the mainstay tools.
Luminosity masks can be used for a wide variety of things in Photoshop, and they're extremely powerful, and can be a bit perplexing to those starting out. Luckily, professional photographer and retoucher Zoë Noble whose clients include Harper's Bazaar Arabia, Sony, L'Oréal Paris, and Etsy, has created a nice video tutorial and resource to help.
Within the video, Zoë not only shows you the basics steps and how each affects the image, but the background and theory behind some of it. She explains what to look for, and along the way, you'll see the order in which you should/could work in, which is more important than most appreciate. In addition to that, she's also created a set of actions to mimic her own so you can really get up and started very quickly. It's one of the better retouching videos I've seen lately, and hats off to her; lovely work.
You can find more from Zoë on her site, Instagram, and YouTube, and find the actions here.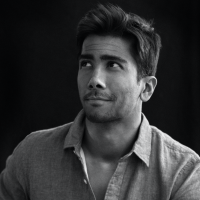 Kishore Sawh
A photographer and writer based in Miami, he can often be found at dog parks, and airports in London and Toronto. He is also a tremendous fan of flossing and the happiest guy around when the company's good.