There are groups of fans in the world of sports that are generally regarded as the greatest, fiercest, most loyal, and most vocally supportive. These fanatics also seem to transcend generations, keeping the love and defense up even when, perhaps, it's not warranted. In baseball it's the Chicago Red Sox, in football there's ManU, in hockey the Toronto Maple Leafs, and in Formula One it's the famous heaving red sea of 'tifosi' for Ferrari. In the camera world there are certainly brand loyalists, but for the past few years, and particularly the past year, it's gotta be Fuji.
Fuji fans are the ones these days we photographers who are also in the publishing and reviewing world approach with some trepidation, because at anything other a kind word (even when deserved) the pitch forks come out and you can find yourself on the receiving end furious people burning holes in their keyboards to drag your credibility through the mud. But in a sense, it's kind of nice, and it's absolutely amazing.
Fuji has managed to come back from the brink of plausible demise to become an absolutely adored brand, and for good reason. The road they took, however, is probably not well known even among it's most adoring fans. Channel News Asia has a series it runs called 'Inside the Storm', and the latest segment is on Fuji's inspiring comeback as a company in the face of demanding adversity.
The short two and a half minute clip chronicles the major steps Fuji took from its fading film days at the turn of the century to where they are today. It begins really with Fujifilm at a crossroads and the company's lowest point, where they then appointed Shigetaka Komori as CEO, who swiftly cut $500million in costs, shut down manufacturing plants, and sacrificed 5,000 jobs, all as necessary evils. But then we see the company under Komori's lead take their film expertise and apply it in cosmetics for high-end skincare – healthcare and cosmetics are now Fuji's most profitable divisions with their film division representing less than 1% of profits.
The company is now looking ahead, beyond the cameras we all have come to love, to pharmaceuticals, but rest assured they don't seem to have any plans on letting the division of their heritage remain idle in the history books.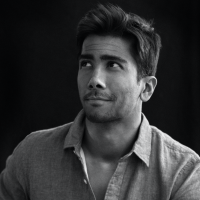 Kishore Sawh
A photographer and writer based in Miami, he can often be found at dog parks, and airports in London and Toronto. He is also a tremendous fan of flossing and the happiest guy around when the company's good.