Few topics garner the level of attention, and conflict as DxO scores, and perhaps that was never more evident than with the revelation lately that the D850 had scored a nice round 100, something never before achieved. Until now, that is, because it's been bested, by the Hasselblad X1D, which as of this writing is the highest ranking camera on DxO Mark.
With the brouhaha that arrived with the D850 score came the inevitable questioning and recalling of the DxO story of the Pentax 645Z, a camera DxO never fully revealed the test results for, even though they did reveal it's score of 101. The thing is, DxO hasn't previously committed to medium format testing in the past so that example was an outlier, but with the lowering of the bar-for-entry of MF now it makes sense they should, and they promised to. And now they have.
Perhaps it shouldn't come as any surprise that the Hasselblad X1D would do so well – at least, not to anyone who's used one. Our review of it will be live next week, incidentally, and as someone who has spent time with it , IQ is sort of its signature dish. Well, that and handling.
This sensor has been around for some time in some form or another, and those who had used it knew how good it was. Yes, it's a smaller form MF sensor, but still significantly larger than full-frame, and the proof is in the pudding, and it's interesting to see DxO's breakdown and analysis of this vaunted sensor.
"The X1D-50c excels in all three of our measurement categories, achieving either the top-ranked or a podium position result in each. At base ISO, the X1D-50c offers outstanding color depth (Portrait score) of 26.2 bits and a dynamic range (Landscape score) of 14.8 EV. In low light, the X1D-50c achieves the highest-ranked low-light ISO (Sports score) we've tested to date (4489 ISO).

Image quality on the Hasselblad X1D-50c is outstanding, crashing through the 100-point barrier to become the highest-scoring commercially-available sensor we've tested. At 102 points overall, it also achieves either the best, or very close to the best results for both color depth and dynamic range. Combine that with its 50Mp resolution and mirrorless design, all packaged at a more realistic price tag, the X1D-50c starts to look like a tantalizing prospect."
While all of this is great, and it is, it warrants addressing a few things. First, full frame sensors are truly reaching a level of quality that's edging that of these 'cropped' MF sensors, and having now shot with the Sony a7Riii and D850 in the same day, it would come as a surprise if the Sony doesn't edge out the D850 – it has some of the best color reproduction I've ever seen.
The other thing that's pertinent to keep in mind here is that there's more to the X1D than its DxO score. It's an unusual camera from the ground up that's a bit of an experience to use, and brings a somewhat sense of occasion to whatever you're doing. It also has about the best feel in the hand of any camera out there. It's not perfect, but I would not let the DxO score entirely define the X1D.
You can check out the full DxO review here.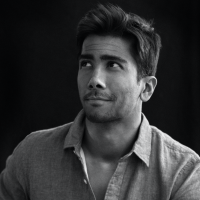 Kishore Sawh
A photographer and writer based in Miami, he can often be found at dog parks, and airports in London and Toronto. He is also a tremendous fan of flossing and the happiest guy around when the company's good.