The allure of Medium format is ever present, and more so today than ever before, given the more affordable cost, more manageable sizes, and the more attractive styles. There is probably no medium format camera that embodies this quite as completely as the Hasselblad X1D, a unit that is as beautiful and unique a camera as you'll find today, and tops DxO Mark's scoreboard.
But 'more affordable' in the realm of medium format is still far outside that of a high-end DSLR, but, where it used to bare a sticker price of ≈ $9,000, the X1D can now be had for an astonishing $6,495. That's a $2,500 reduction on the body alone, making it $800 less than a Leica M10, and actually $1 less than a Nikon D5. That's remarkable for a camera like the X1D. And if you go for a kit (not your typical kit lenses here) the savings continue up to $3,500.
It is worth considering too, that when I reviewed the Hassy last year, it wasn't the camera that exists today. In the time since then a lot has happened that has made the unit even more agile, flexible, and more well-rounded. Above all, there was the introduction of an electronic shutter which would allow the X1D to shoot anywhere between 68 minutes and 1/10000 of a second, and in silence, which may be appreciated by those who don't quite favor the unusual (but not unsatisfying) sound the X1D usually made, and of course reduces vibration.
The other major update came in the form of resizable autofocus points, which it certainly needed. You can now choose between 35, 63, and 117 points, toggled by depressing the AF/MF button. But there was more too, in addition to the expansion of the kens line up and a look at a future lens roadmap.  Here's a look at some of the added features:
White balance tool
Audio notifications
Tethered image import
Reset all settings: Option to disable reset of profiles
Power Off symbol while shutting down
Improved feedback to user when missing card in backup mode
Browse Zoom: Long-hold to zoom in to 100% or out to full image (X1D: Hold the AF-D/AE-L button; H6D: Hold the True Focus button)
Interval timer
Exposure bracketing
New setting: Shutter speed limit for Auto ISO, P- and Full Auto Mode
Custom Button for Crop Modes – Replace "Crop Mode Cycle" with "Crop Mode Next" and "Crop Mode Previous"
Zoom into coordinates of the focus point for the image just taken
Browse images and pan when zoomed-in in EVF with swipe on touch-pad area on display
Start live view automatically in EVF after browsing on rear LCD
Auto focus support for all HC/HCD Lenses (except HC120 Macro) when using the XH Lens Adapter
All in all, the X1D has truly come into its own as a versatile, powerful, and stylish camera, and a camera that helps you think about and enjoy photography in a way most cameras of today just can't.  And at this price, it's never been more compelling. But there is one problem…
This price reduction is likely a signal that the Hasselblad X1D version 2 or whatever it's successor will be called, is likely en route. Now, I've had chats with people at the company almost a year ago and was told it was coming along, and from what I gather any of the gripes of the current camera will be non-existent in the next version. But of course we can expect that one to cost more as well, and regardless of what it is or is like, it won't make the current X1D any less lovely.
You can check out my review of the X1D HERE.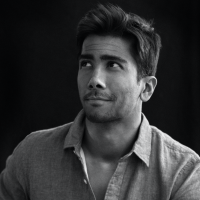 Kishore Sawh
A photographer and writer based in Miami, he can often be found at dog parks, and airports in London and Toronto. He is also a tremendous fan of flossing and the happiest guy around when the company's good.