Sony has created a bit of a phenomenon with their A7 and its siblings and successors. The full frame, mirrorless powerhouse boasts incredible image quality and a class-leading feature set, all in a remarkably small body. However, a great camera is useless without some equally impressive glass mounted onto the front of it, and as the system has matured, A7 owners now have a bevy of lens options to match the performance of their sensors. If you're new to the full frame E-mount lifestyle, these are the 5 lenses I recommend that you start with. Naturally, your needs will vary depending on your preferences, priorities, and budget, but I've taken into account performance, portability, and value for money.
A bit of a disclaimer up front: These cameras are capable of shooting incredible video footage, and many people are buying them specifically for video use. I am not one of those people. I own the A7Rii,  and primarily use it to shoot stills, so while this list will not necessarily ignore video-focused features, it will mainly be prioritized for photographers rather than videographers.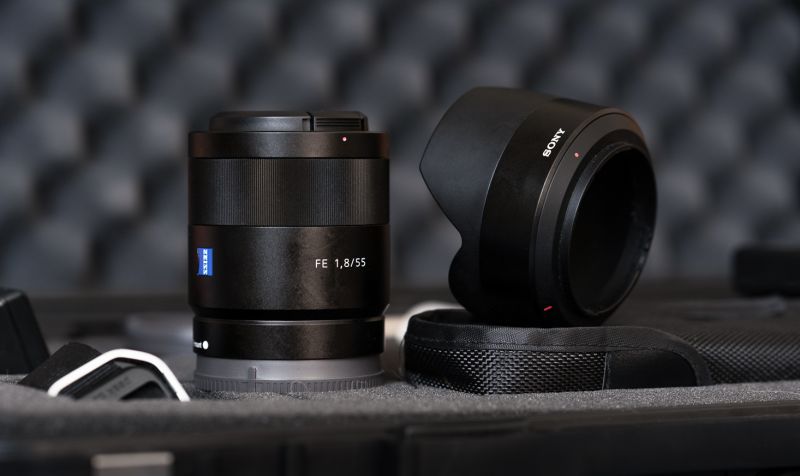 This was one of the first lenses announced with the original A7,  and it's still the best combination of performance, size, and price in the FE range, or, perhaps, any range. You can see our full review of this lens here. It wouldn't be considered cheap, and it's not incredibly fast for a prime, but its sharpness puts other professional-grade 50mm-ish lenses to shame, and it does it all while coming in at nearly the same size and weight as the cheap, plastic, nifty fifty offerings from other lens makers. Its metal construction, weather sealing, and Zeiss heritage make it a true workhorse lens, capable of delivering the goods every time.
This was, bar-none, the easiest lens to put on this list. Bottom line, if you own an A7 series camera, then you should own this lens. The 50mm f1.8  is much cheaper, but it's also not nearly as sharp, it's made of plastic, and it's physically larger. If you need the extra bit of transmission of the 50mm f/1.4,  go for it, you won't be disappointed, but, in my opinion, that extra 2/3 stop is its only advantage over the 55mm, and is not worth the extra money for most photographers.
It's a Zeiss with autofocus and image stabilization, in a classic portrait focal length. Enough said? Probably, but brevity is overrated. This is the most expensive prime lens on the list, but it is worth every penny. It's sharp, autofocuses quickly and accurately, and feels perfectly balanced on the A7 series bodies. When it was announced, the most-heralded innovation was its inclusion of an OLED display for focus distance and depth of field. In reality, I almost never use it. It's a portrait lens, so I use it with eye-AF, and it's wonderful. In my opinion, the little screen only distracts from the real headline feature: it's a Zeiss… with autofocus. Check out our review here.
The Batis also has some serious competition on the market. The 85mm f/1.4 G Master  may be the best lens currently available in FE mount, but it's also the most expensive prime lens. Much like the 55mm above, unless you absolutely need the extra 2/3 stop (or price is not an issue), for my money, it's not worth it. The Batis is plenty sharp enough, the bokeh is lovely, and the performance leaves nothing to be desired. There's also Sony's 90mm f/2.8 Macro,  which is incredibly sharp, is roughly the same focal length, and adds the ability to shoot macro, but 2.8 isn't quite fast enough for portraits, in my opinion.
This 35mm follows in the footsteps of the afore-mentioned 55mm in terms of its value and build quality. It is the smallest E-mount lens with full frame coverage, it's relatively budget-friendly, and its performance–while not class-leading–is perfectly passable for most purposes. It does have some quirks, and when wide open it's not as sharp in the corners as some other options on this list, but keeping this limitation in mind, it's not difficult to plan around.
This recommendation, however, does come with a caveat; f/2.8 is downright slow for a shorter focal length prime lens. The price of the lens takes its lack of maximum aperture into account, but it will certainly limit your options in terms of low light shooting and depth of field. The other option, the 35mm f/1.4 ZA is 2 full stops faster, but that speed costs about double the price, and about 5 times the weight. In this case, if you have the budget for it, go for the f/1.4, especially for professional work, but if you'd like a super compact, walk-around lens, the f/2.8 is a worth serious consideration.
To cover the wide end of the focal range, we have the 16-35mm f/4 zoom. With Zeiss design, and a solid Sony build, it gets the job done in fine fashion. Perhaps it loses a few point for only being an f/4, but for super wide angle work, shallow depth of field is generally not a high priority anyway. Distortion is minimal, making it ideal for architectural work, and its rendering of colors and contrast give resulting images that classic Zeiss pop factor.
As you may have noticed, I'm a bit of a fan of prime lenses, and there are a few within the zoom range of the 16-35mm that bear mentioning. Zeiss offers Batis lenses of 18mm f/2.8  and 25mm f/2,  both of which are solid all-around performers, and Sony's 28mm f/2  is a high quality, high value option. This zoom, however, offers impressive performance, and enviable versatility. Primes are nice when you can adjust your composition by moving your feet/tripod a few steps forward or back, but when you're shooting landscapes from the top of a mountain, changing your focal length is the only way to noticeably adjust your frame.
Sometimes you need to move quickly, and that's where a good, normal-range zoom comes in handy. For your photojournalistic, or event coverage needs, I present the 24-70mm f/4. This is a bread and butter lens, and is significantly better than the plastic 28-70mm kit lens.  It features a sturdy build, image stabilization, quick AF, weather sealing, and solid image quality. It's also light enough that you won't mind carrying it around all day. Sony also offers the 24-70mm f/2.8 G Master,  their professional-grade alternative. It's bigger, faster and better, but not by as much as your might think. It's also about twice the price of the f/4 variant. The F/4, however, is prone to a bit of distortion wide open. If you're a pro, money is not an issue, and you need the extra stop of light, by all means, go for the G Master, but if f/4 is good enough, this lens will most likely fit the bill.
Conclusion
These lenses are not necessarily the most desirable on the market, nor will this list fit the needs of every photographer out there. However, for a lightweight kit, with the versatility to tackle nearly any project that comes along, this set would be a great place to start. In time, you may want to trade up to the more professional G Master options I've mentioned, but in terms of bang for your buck, I think they're a good place to start. What lenses would you add to the list? Do you feel that there are any glaring holes in the FE lens lineup as it currently stands? Let us know in the comments.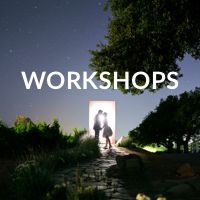 ACCESS TO INDUSTRY-LEADING EDUCATION
Let us guide you in your photography journey with the best photography education and resources. Browse our complete, comprehensive solutions below and take the next step in your photography.
BROWSE WORKSHOPS
Bing Putney
Bing is a professional portrait and on-set still photographer who lives in Los Angeles, and frequently travels the world to explore new and interesting cultures and pastries. Website:
bingputneyphotography.com
Instagram:
@bingputney