So it's the weekend, and if the sales figures, search figures, and waiting list times are any indication, many of you will be heading out for the night and weekend with an iPhone 7 or 7 Plus within arm's reach. Or perhaps, thinking that it's low-light evening and that you may be doing some memorable things, you may be considering taking something a little more capable. Well, DxO spent more laborious and analytical time with the new iPhones than pretty much anyone ever will, and their testing results are in, and they're positive. In fact, maybe you could get away with just brining that iPhone, unless of course, you have any of the other phones that beat it.
Without a shadow of a doubt, the feature most spoken about with the new iPhone release has got to be the camera, and in particular the cameras on the larger phablet-sized '7 Plus' that has a 56mm f/2.8 lens able to deliver some background blur with some algorithmic wizardry. Actually, the the camera has been the primary talking point for new iPhones for years, and if Fortune magazine is anything to go off, it's dominating camera sales. In fact, their chart shows iPhone sales and dedicated camera sales growing inversely. So how does the latest iteration of the number one selling 'camera' stack up?
DxO has bestowed a score of 86 overall for the iPhone 7, beating the iPhone 6S Plus' score of 84. This score represents an overall rating and puts the iPhone 7 in third place in mobile phone camera rankings. However, that 3rd place is a little skewed because not only is it tied with the LG G5 and Galaxy S6, in first place there's the HTC One, S7 Edge, and Xperia X all with a score of 88, and Moto Z Force, Experia Z5, and Galaxy S6 Edge Plus all with a score of 87 for second. So in a manner of speaking, there are 7 phones out there that performed equal to or better than the new iPhone.
That being as it is, there is a lot to be said for phone handling and software. Where the iPhone falls short in low light, the wide gamut of the iPhone led to colors seriously appreciated by DxO, and photographers will notice it too, and the iPhone 7 Plus' portrait mode is surely going to be a selling point. Given the fact the iPhone has the broadest adoption in the market that means more apps and likely more support will come for it, which may matter to some, but DxO has sort of definitively put to bed the notion that the iPhone 7 has the best camera in a phone. It doesn't. Though, the iPhone 7 is still allowed on aeroplanes and won't blow up on you and burn your house down. That's gotta count for something…
Check out DxO's full review here.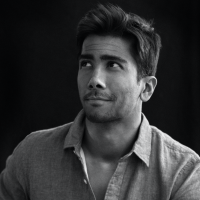 Kishore Sawh
A photographer and writer based in Miami, he can often be found at dog parks, and airports in London and Toronto. He is also a tremendous fan of flossing and the happiest guy around when the company's good.