Transitioning into full blown fashion photography is not for the faint of heart. The amount of work that goes into the preparation of creating an editorial or fashion story can be exhausting, and oh so time consuming. When I first began shooting fashion (and I am certain this may be the case for other photographers who are beginning here as well) it was a lot of blood, sweat and tears. I was the photographer, art director, fashion stylist, hair stylist and makeup artist all at once. Then after the shoot, I would also cull the images and edit the ones that made the cut. It drains the pocket book quickly and you might turn into a zombie for the amount of time spent in front of a computer afterward if you aren't careful.
As my work improved, I was able to start collaborating with other talent in the field, local boutiques and higher end models, which in turn elevated my work. It was still difficult to schedule all of the collaborators, find the right model who could bring the vision to life and schedule a studio opening that coincided with everyone's availability. Wouldn't it be great if we had access to someone or something who had the time and resources to help us build our book?
Look no further. Breed now offers a portfolio building day with all of this at the core of their focus, in both New York City and Los Angeles. The purpose is to provide photographers with the opportunity to work with established professionals with experience in the fashion industry. Melissa Rodwell provides lighting setups that she often uses in her own fashion work for clients such as Nike and Harper's Bazaar.
Planning out a production like this can easily cost several thousand dollars, and that doesn't even include the studio and equipment rental, which in this case was the Phase One IQ3-100/XF system, assorted lenses, and Mac Workstation with a calibrated Eizo Display, rental courtesy of Digital Transitions.
The day rate for that camera is the cost of the entire workshop. Digital Transitions is Phase One's largest reseller partner in the United States that specializes in the sales, rentals & support of Phase One medium format digital systems/accessories. On hand from DT was Lance Schad, who was available to help the attendees try out the Phase One system tethered to Capture One and answer any questions that came up. He was essentially offering everyone their own private mini workshop, teaching as we went and put everyone at ease. Being able to use a camera of this magnitude and see first-hand the amount of detail it provides was mesmerizing.
Gear: Phase One IQ3-100/XF system, Profoto Compact 600, Parabolix 40 Umbrella
Tech Specs: ISO 50, f/14, 1/125 of a second.
I have participated in two different workshops. After speaking with everyone there I found that roughly a third of them had attended at least one other class before, which speaks volumes about what Breed has to offer and how they offer it. My favorite thing about Breed is that in an industry that has every opportunity to be pretentious, they choose not to be.
My first experience with a Breed workshop was two years ago in Los Angeles. I remember my sweaty palms and being nervous to participate due to negative experiences from other workshops I had attended in the past. I have also looked up to and admired Melissa Rodwell for well over a decade, so there's that. I walked in the door and was immediately put at ease. Everyone had checked their egos at the door. It was as if we all had a mutual understanding, no matter what level we were at in our career, that we were equals and there to learn. I remember being surprised at just how raw, open and personable Melissa was. She really does want to inspire and encourage fashion photographers.
Gear: Canon 5D Mark III, Canon 85mm 1.2L II, 2x Profoto Compact 600
Tech Specs: ISO 160, f/10, 1/160 of a second.
Who It's For
The Breed workshop wasn't geared toward fashion photographers alone. There were photographers who specialize in weddings, senior portraits, boudoir, etc., and wanted to learn how to add elements of fashion into their body of work. Everyone got a chance to photograph, learn, and scratch that itch we've all been dying to scratch. Fashion photography really is an incredible experience. Yes, we were provided with amazing styling, models and lighting, however, we were free to express ourselves and got to be our own creative director. We had the chance to take an incredible product that was presented to us on a silver platter and make it our own.
What resonates the most with me is that the images I shot at the LA workshop two years ago are still relevant and in my current portfolio. I went back home and applied what I had learned as far as lighting, orchestrating a team and effectively conducting a successful photoshoot. My work improved.
Gear: Canon 5D Mark III, Canon 85mm 1.2L II, Profoto Compact 600, Profoto Silver Soft Light
Tech Specs: ISO 160, f/11, 1/160 of a second.
The Set-Up
My most recent experience with Breed was in New York City this past September. The fashion stylist, Julia Morris, has worked on mainstream publications such as Elle and Cosmopolitan; Isaac Davidson, aka @wigbar on Instagram, has celebrity clients and his hair stylings have graced the pages of numerous fashion editorials in major magazines; Dana Arcidy is an incredibly talented makeup artist whose work has been featured in numerous editorials and was most recently seen on the runway during fashion week.
I had a working knowledge of what to expect and knew that I wouldn't be disappointed. What I didn't expect was Breed to fine-tune their portfolio building day and raise the barre. There were three different stations instead of one, like in the LA workshop, all with a unique lighting setup and model. Each model had three different wardrobe changes. The models provided are agency represented and considered 'working models', meaning they get hired with consistency. One of them had just walked the runway at fashion week.
There were ten photographers who came to the portfolio building day, all at various levels in their careers who specialize in different genres. The group was split into three different groups and allowed to shoot every model and all looks, nine total. The allotted shoot time ends up being a little over an hour per person for their specific "turn" to direct the model and create some stunning imagery. Participants fed off of each other and were also able to use their own manual settings and shoot in the background, even if it wasn't their allotted time. There was an unspoken understanding to be respectful while doing so as to not distract the model and interrupt the work of another photographer.
We were once again left to our own devices and allowed to direct the shoot as we saw fit. This is where I think the Breed portfolio days are different than others; they know there is more than one way to effectively capture a beautiful image. Some opted to use the lighting setups Melissa planned out and only shoot there while others moved from the specified site and chose to light it how they saw fit. That is the beauty of it all. It is your portfolio to build how you see fit. Even if you decided to go off script, there was no chastising whatsoever and every opportunity to learn.
Gear:Canon 5D Mark III, Canon 85mm 1.2L II
Tech Specs: ISO 400, f/3.2, 1/160 of a second.
Gear: Canon 5D Mark III, Canon 85mm 1.2L II
Tech specs: ISO 100, f/2.8, 1/3200 of a second.
Marius Troy, creative director and founder of Ben Trovato and Breed, was at the forefront of this day alongside Scott Cabaniss, the CEO of Breed. When not shooting, we were able to pick their brain and socialize with them. In New York. That is kind of a big deal.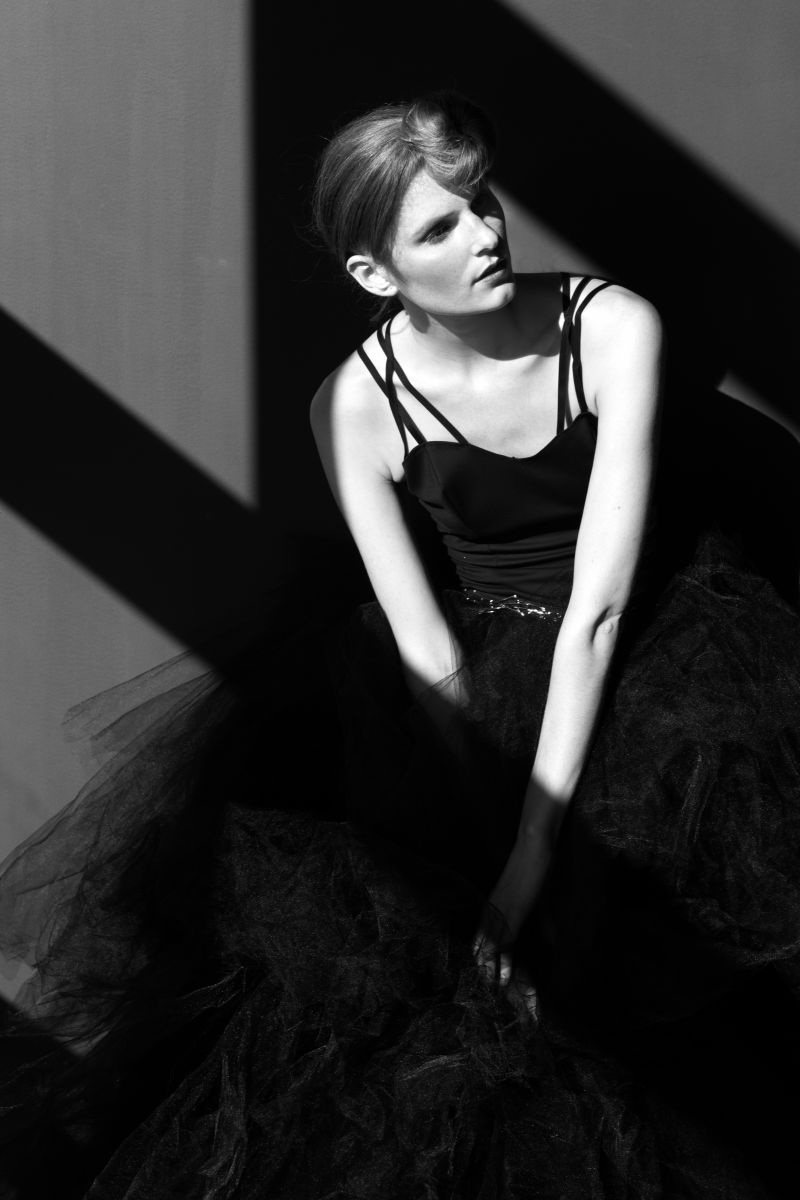 Gear: Canon 5D Mark III, Canon 85mm 1.2L II
Tech specs: ISO 100, f/7.1, 1/320 of a second.
Gear: Canon 5D Mark III, Canon 85mm 1.2L II, Profoto Compact 600, Parabolix 40 Umbrella
Tech Specs: ISO 100, f/16, 1/160 of a second.
So, is it worth it? For a workshop of this caliber, it is very valuable. The experience alone and being able to converse with the talented Team at Breed is priceless. The images speak for themselves and I am eager to take what I learned and apply it in my upcoming work. The friendships and connections made are long lasting. I still keep in touch with those I took the workshop with in LA and I have coffee dates planned with those I met in New York City.
If you have seen any of the services that Breed has to offer and were on the fence, I highly suggest you book it.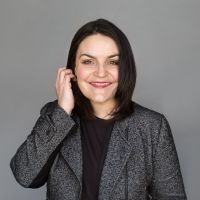 Brittany Smith
Brittany is a fashion and beauty photographer who works between NYC, Montana and LA. She photographs the way she has always wanted to feel and believes in the power of raw simplicity. When not behind a camera she can usually be found at a local coffeeshop, teaching fitness classes at the YMCA, or baking something fabulous in the kitchen. Instagram: @brittanysmithphoto