As a quick preface to explain the significance of this, it pays to understand that cameras and lenses are made in bulk, and by a mix of man and machine. As such, and with pretty much everything made in this fashion, there are manufacturing tolerances in the processes. What this means is there's a certain amount of room for error and your gear (especially the lenses) is likely never going to be 100% perfect. This is why you'll find discerning photographers will always fine tune their equipment.
Now, AF micro-adjustment (AFMA) is a correction of the marginal errors found in an autofocus system so that it functions closer to perfect. How are these errors expressed? Typically by a level of problem in focus accuracy and/or precision. If you've ever shot a sequence of images and tried to nail focus on the eyes but found the focus plane was more level with the ears or the nose, you'll know of what I speak; the plane of focus can be either behind or before the subject point. And while there are manual ways to correct focus and tune the lenses, some modern SLRs like those from Canon and Nikon, have AFMA systems built in.
What these systems do, is allow for the plane of focus to be shifted with intention from where it is currently set (likely from the manufacturing line) to where you want it. You can either use AFMA to adjust focus for your entire stable of lenses or per lens, and do it for up to 20 different lenses. Note that by different lenses I mean different individual lenses, since the AFMA isn't a function of focal length or model number. Essentially, if you have 3 24-70s and they all were off, you'd need to adjust for each.
Anyway, this is not something that should be ignored, but neither should it be feared because fine tuning and using AFMA isn't difficult, really. To give clarification and step-by-step explanation on the process, Canon engineers have been kind enough to put together a downloadable PDF that describes how a user could figure out if their gear needs AFMA, and then explains the process. It applies to all Canon EOS DSLRs with AFMA built-in, and all Canon EF and EF-S lenses. In addition, there is a version for your computer and a mobile version you can keep with you at all times. You can find them both here.
Canon Cameras with AFMA Built-In,
EOS 50D
EOS 70D
EOS 80D
EOS 7D
EOS 7D Mark II
EOS 6D
EOS 5D Mark II
EOS 5D Mark III
EOS 5D Mark IV
EOS 5DS, 5DS/R
EOS-1D Mark III; EOS-1Ds Mark III
EOS-1D Mark IV
EOS-1D X
EOS-1D X Mark II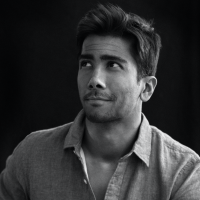 Kishore Sawh
A photographer and writer based in Miami, he can often be found at dog parks, and airports in London and Toronto. He is also a tremendous fan of flossing and the happiest guy around when the company's good.