As rumored and speculated endlessly these past weeks, Fujifilm is getting back into medium format with its first medium format digital camera: The GF 50S. It's worth noting that Fujifilm created an all new "G mount" that will eventually include zooms to go along with high-quality prime lenses. The G Mount has a short flange back-distance of just 26.7mm to shorten the back-focus distance as much as possible, as well as preventing vignetting and improving edge-to-edge sharpness.
First GF lens: GF63/f/2.8 R WR, early 2017
First GF zoom: GF 32-64 f/4 R LM WR
First macro lens: 120mm f/4
(All available at launch)

Three lenses to follow in 2017:
45mm f/2.8
32mm f/4
100mm f/2
Price wise, Fujifilm hasn't announced a list price just yet but at their morning Photokina presentation Fujifilm says its target price for the GF 50S with 63mm standard prime will be 'well below 10K'.
FUJIFILM GFX 50S Key Features:
51.4MP Medium Format 43.8 x 32.9mm sensor (same as Pentax 645Z and Hasselblad X1D)

World's first medium format camera with focal plane shutter, eliminating the need for each lens to have a central shutter built into it. Although max shutter speed is 1/4000th second, that could increase to 1/8000th second

Can be adapted to various aspect ratios, including 4:3 (default), 3:2, 1:1, 4:5, 6:7 and 6:17
FUJIFILM "G Mount" with short flange back distance of just 26.7mm
"X-Processor Pro" imaging processor
Detachable electronic viewfinder, a slot-in accessory will allow the EVF to be tilted and rotated.
Weather and dust resistant; operates as low as 14 degrees Fahrenheit \ -10 degrees Celsius
This doesn't appear to be a less expensive version of the upcoming Hasselblad X1D, or a less expensive option for medium-format. Instead of just being most pros' favorite 'other system to carry', Fujifilm is making moves to offer a complete solution for commercial and portrait photographers with the new GFX line. Fujifilm is attacking the medium-format market hard with a light weight serious contender taking aim at Phase One, Pentax, and Hasselblad. The Fujifilm GFX 50S and six Fujinon GF Lenses that will be introduced sequentially in early 2017.
Additional Features
The new FUJINON lenses will feature an aperture ring, a popular feature in the X Series, and have a new C (Command) Position on the ring to enable aperture adjustments with the Command Dial on the camera body. Each lens will be dust and weather resistant, built to withstand operation at temperatures as low as 14 degrees Fahrenheit \ -10 degrees Celsius allowing photographers to take them outdoors with confidence in challenging weather conditions.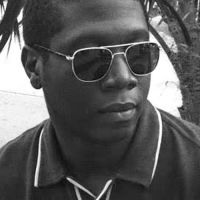 Marlon Richardson
Marlon is a South Florida-based wedding and portrait photographer, writer, and interactive designer. Involved in photography since the 90's, his background began with repairing film cameras from a master Vietnam veteran, followed by years of assisting professional photographers then before starting his own business in 2006. Marlon at his heart is a tinkerer that has love for and adept in every medium of photography. When not working Marlon is all about spending time with his wife, Naomi and two boys, Taze and Brassaï. https://www.marlonrichardson.com