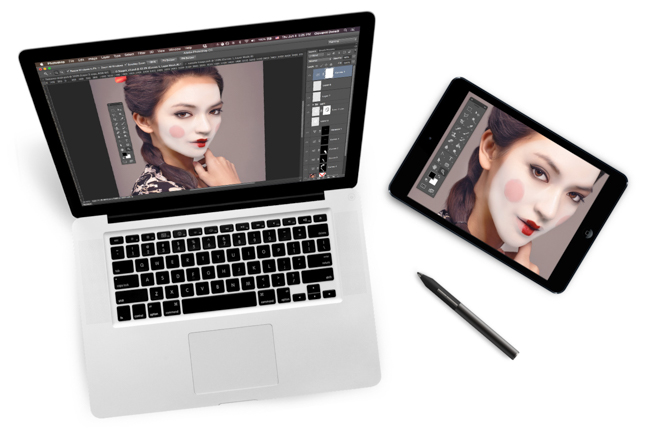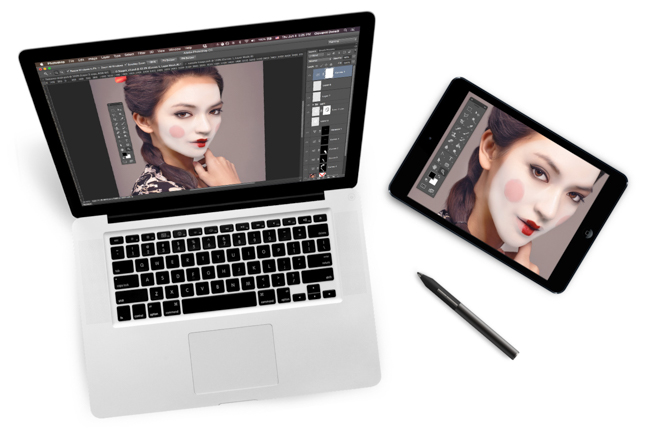 It's somewhat incredible, if not entirely predictable ,that the iPad may turn out to be a photographer's closest friend. I remember when it was being released, and I asked Apple reps in three countries to sell me on the iPad. None could really do it. What I often got was an answer similar to what you'll hear when you ask a woman what it is about a guy that she likes, only too often to hear, 'I don't know, it's just something about him.' That's what it was with the iPad, 'there's just something about it.' True dat.
The thing is, they are sort of costly to hinge their purchase on 'there's just something about it,' but within the past year, iPads, for photographers anyway, have truly come into their own as a companion piece of necessary equipment. Their newest innards are powerful enough to really make wireless 'screening' of images speedy enough for proper use, Lightroom Mobile is making strides, apps like CTRL+Console take the Lightroom user experience higher, and that retina screen is really a beauty. If we're honest though, what we've always wanted is for the iPad to be a usable graphics tablet. Now, thanks to two former Apple engineers and their app Astropad, that's what it's become.
I could harp on and on, unless you punch me in time, about the value of owning and incorporating a Wacom tablet into your post processing. It remains THE most essential piece of equipment outside of my camera and lenses for modern photography. I encourage you to get one. The price of some can be prohibitive, or at least an added expense you may try to do without.
If, by chance, you already have an iPad, Astropad may be just the ticket for you at just $20. You don't even necessarily need a stylus, especially given the easy ability to pinch zoom, (though a stylus would improve accuracy and ease), and allow for more features. There are a wide variety of styli that it works with so you likely have one already. Its customizable shortcuts and keys can be displayed as an overlay on the screen for ease of use.
What Astropad IS, is an app that is built for creative professionals that allows the iPad to be used as an interactive graphic tablet with any Mac app (no drivers needed), powered by a technology called Liquid; That keeps iPad colors true to source, uncompressed live-view image quality, GPU-accelerated for speed, and gets 60fps with USB cable for smooth fluid responsiveness. So what Astropad DOES, is sort of turn your iPad into a small Wacom Cintiq, for $20.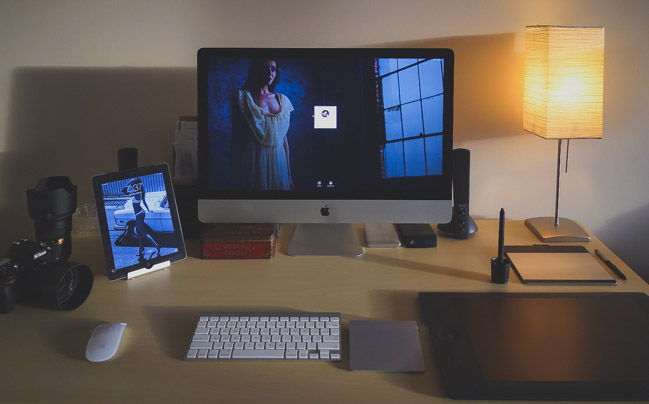 So should you get it and is it a substitute for a Wacom? The truth is, that's a grey area. For $20, I hardly see this as a poor purchase, but would caution that you would be best suited if you have a very recent iPad, like a generation within two years old. Also, if you're an avid Wacom user, the adjustment of workflow may be something to consider. I'm so used to moving my hand while looking at the screen that the adjustment will take time.
If you have a medium or larger Intuos, you will know that moving around with it isn't always ideal, and if you already have an iPad, this seems to be a great mobile solution. The Wacom will be more precise and so forth, at least for the time being, so if you're going to do heavy work, or in large volumes, that's still the route I would go. If you're interested to see which I would recommend, take a look at my reviews of the Intuos Pen & Touch and the Intuos Pro Large. I tend to recommend the small of either the Pro or regular since I use a small working area, and that you can get for around $70.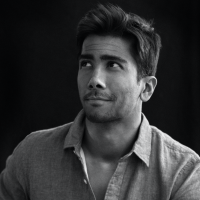 Kishore Sawh
A photographer and writer based in Miami, he can often be found at dog parks, and airports in London and Toronto. He is also a tremendous fan of flossing and the happiest guy around when the company's good.