If you shoot a lot of weddings or have a need for music for your photography business, then you know that licensing music can get costly pretty fast. Now, thanks to the heads up from Lee Morris at FStoppers.com, we found out that for $25, you can license a popular song for each project at Song Freedom.
What is Songfreedom?
Songfreedom is a digital music platform that enables artists and labels to promote and sell their music directly to fans. The company was founded in 2008 by CEO Kevin Skinner and President David Macias. Songfreedom has offices in Nashville, TN and Los Angeles, CA.
Songfreedom recently became FyrFly. They now offer a monthly membership for $24.92 per month billed annually.  This includes many features, such as the Fyrfly Video Player, Unlimited Indie and Cinematic Music, Access to Mainstream Music, Curation and much more.

As Lee mentions in his article, the owner of Song Freedom, Matt Thompson, was able to strike a deal with some major record labels in order to get us this price. You can also purchase packages starting at $600/year for up to 50 song licenses/year, which breaks down to $12/song.
More Info on Fyrfly and Songfreedom
According to their website, Fyrfly is "a place where filmmarkers and photographers come to create and show the perfect story.  SongFreedom (now FyrFly) began as the bridge connecting visual and musical artists in 2009. This bridge now supports over 1,000 creatives and includes electrifying Top 10 artists such as Bruno Mars and singer songwriters like The Royal Foundry. We now feature unlimited music and unlimited video hosting. Our members have the tools to look better and sound better. Our new home represents members who share the vision for, and commitment to, creating visual stories in a world hungry for a large video footprint."
If you're looking for more information, see our list of the best music licensing websites, an article that compares services like Songfreedom with competitors such as Musicbed, Epidemic Sound, Artlist, and much more.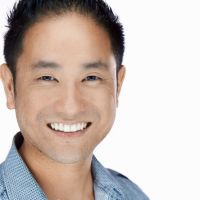 fotosiamo
Joe is a fashion and commercial photographer based in Los Angeles, CA. He blends creativity and edge with a strong style of lighting and emotion in his photographs.