Who doesn't love a little Photoshop in their images? A subtle brush of Photoshop magic can add a lot to an existing image. That's the thought of London-based photographer James Popsys, who likes "to use Photoshop a little bit," to add some contradiction and irony into his composites. Popsys' work reflects his humorous and quirky personality as he composites everyday objects together to create fantastical images.
A fish stuck through the ancient windows of the Colosseum or Big Ben taking a rest with a sleep mask and some headphones wrapped around, are just a few examples of the images in Popsys' portfolio. According to his bio, he used to take his Micro 4/3rds camera around London (an Olympus from what I gather) and take pictures of things no one cared about. Admittedly, he got bored and began taking a different approach to his images. He realized that he didn't want to document a scene but create one.
Popsys tells us,
I'm most interested in making photos about subjects, not of subjects, and I'm always hoping for people to react to them with a smile. I try not to bog myself down in the technicalities of getting perfect shots, so I typically don't worry about ISO and leading lines for example. Instead I focus my attention on telling a story. If I think up a concept for a photo that I've seen before, I generally discard it. I'm always trying to be different, not just better.
You can follow James Popsys' work on Instagram as well as his website here.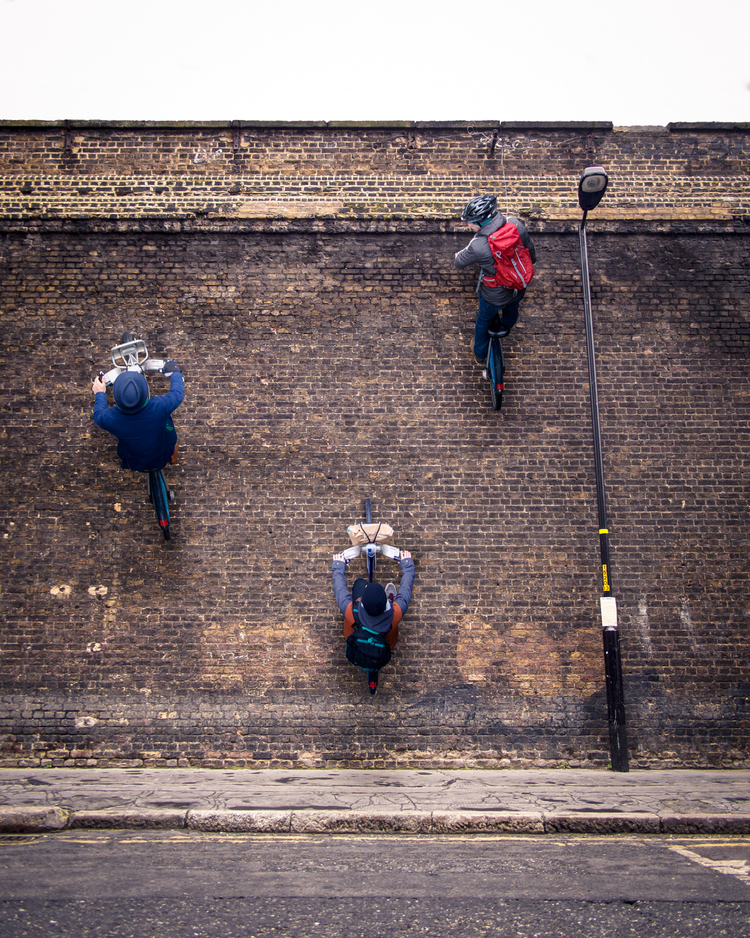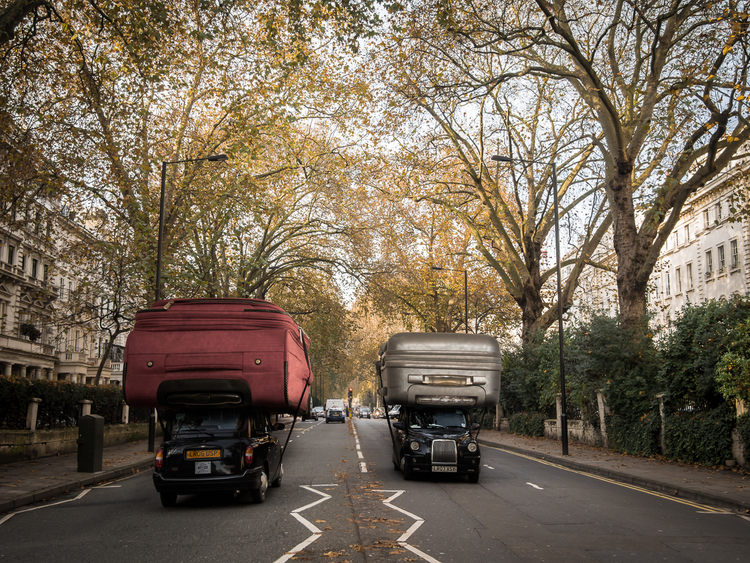 CREDITS: Photographs by James Popsys are copyrighted and have been used with permission for SLR Lounge. Do not copy, modify or re-post this article or images without express permission from SLR Lounge and the artist.
[Via BoredPanda]
Hanssie
Hanssie is a Southern California-based writer and sometimes portrait and wedding photographer. In her free time, she homeschools, works out, rescues dogs and works in marketing for SLR Lounge. She also blogs about her adventures and about fitness when she's not sick of writing so much. Check out her work and her blog at
www.hanssie.com
. Follow her on
Instagram