Time-lapse photography is a technique that lets you play with time, and show changes in the world that are not visible the same way to the naked eye. You can also play with motion to add perspective to your shot; moving the camera in the environment, playing with foreground and background to create depth in your images. The issue that arises when adding movement is that most devices used to achieve this look are limited to the length of your slider.
Morten Rustad, a professional time-lapse photographer based in Norway explains how he achieves time-lapses covering up to 100 meters in length with the help of the Syrp Slingshot. The 25 minute tutorial guides you all the way through the entire process starting with conceptualization & planning and ending with post-production finesse.
Syrp's mobile app is fully compatible with the Genie Mini, making it effortless to set-up time-lapses in hard-to-reach locations. Rustad delves into the nitty-gritty details of setting up the Slingshot to avoid movement over the 100 meter distance to yield a smooth final product, something that is incapable of being produced from a slider shot.
 Table of Contents
1:00 – Find a location
2:00 – Cable Cam Setup
2:42 – 3 Axis Motion Control Setup
2:54 – Camera + Lens Choice
3:17 – Composing the Image
4:12 – Camera Settings – Fstop l Shutter Speed l ISO l Focus
5:40 – Setting the Movement – Distance | Movement | Interval
9:00 – Introduction and Setting Keyframes in LRTimelapse Pro
11:28 – Synchronizing Key Frame Data with Adobe Lightroom
12:10 – Keyframe Adjustments in Adobe Lightroom
17:10 – Reload and Autotransition Keyframe Adjustments to LR Timelapse Pro
17:25 – De-flickering
19:08 – Exporting
19:49 – Importing to Adobe Premiere
20:07 – Stabilizing and Scaling the Time-lapse
21:55 – Exporting the Time-lapse
See more of Morten's work here and purchase your own Syrp Slingshot here.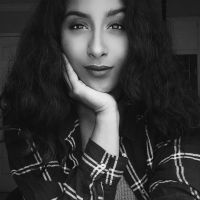 Shivani Reddy
Shivani wants to live in a world where laughter is the cure to pretty much everything. Since she can't claim "Serial Bingewatcher" as an occupation, she'll settle for wedding/portrait photographer at Lin and Jirsa & marketing coordinator here at SLR Lounge. For those rare moments when you won't find a camera in her hand, she will be dancing, eating a donut, or most likely watching Seinfeld. Follow her on Instagram:
@shivalry_inc