You read that right, Animal Eye AF. With its latest firmware update (v3) Sony releases a slew of advanced features including a built-in intervalometer for time-lapse and a couple of new AF capabilities. These updates are specifically for the a7 III and a7R III mirrorless cameras.
Built-In Intervalometer for Time-Lapse
This new software adds a built-in interval timer that can be set for anywhere between 1 and 60 seconds, with a total number of shots from 1 to 9999. AE tracking sensitivity is available to be adjusted to "High", "Mid" or "Low" in order to reduce changes in exposure.
Real-Time Eye AF
Software Version 3.0 brings Real-time Eye-AF to the α7R III and α7 III, an AI-driven enhanced eye detection system that's based on the results of machine learning. Through machine learning, Sony has created a system that can detect—and focus on—the human eye even if the subject is looking down, partially blocked in the frame, turning or backlit. This feature is available in AF-C mode with a simple half-press of the shutter button.
Real-Time Animal Eye AF
As with human eye recognition, Software Version 3.0 brings AI-driven animal eye detection to Sony cameras for the first time. Advanced subject recognition allows the α7 III and α7R III to detect and track animal eyes, and is the first step in a robust animal-tracking AF system.
The development of Animal Eye AF performance will continue, increasing the range of animals recognized by the system as well the system's ability to track their movement.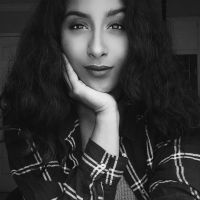 Shivani Reddy
Shivani wants to live in a world where laughter is the cure to pretty much everything. Since she can't claim "Serial Bingewatcher" as an occupation, she'll settle for wedding/portrait photographer at Lin and Jirsa & marketing coordinator here at SLR Lounge. For those rare moments when you won't find a camera in her hand, she will be dancing, eating a donut, or most likely watching Seinfeld. Follow her on Instagram:
@shivalry_inc