Welcome to Time Out with Tanya, where I've put my fast paced graphic design career on hold in favor of adventures in motherhood. I'm capturing every moment on camera and you can come along, if you'd like. Sign up for my weekly email here so you'll never miss a Time Out.
Gearing up for Mother's Day, I've had newborns on my mind (no, we're not having another…) Newborns remain the most intimidating subjects I have ever photographed. Armed with a little education, though, I've come to think two-year-olds are actually more difficult. At least a newborn will stay put for more than one second. Here are 5 aspects of newborn photography that are easier than you think and where to learn more about them.
1. Soothing The Baby
Soothing the baby can seem daunting, especially if you haven't been around newborns much yourself. Here are a few helpful tips from the SLR Lounge Newborn Photography Workshop. Even though I'm the mother of three, I wasn't sure how to go about comforting another person's baby. The tips from this workshop helped me feel more confident going into a newborn shoot.
2. Strobe Lighting
Strobe lighting really isn't that difficult. Seriously. I think any photographer who calls themselves a pro should know how to use natural and artificial lighting so they can be prepared for any situation and not have to rely on whatever light is available. In this short video, Newborn Photographer Ana Brandt walks you through one strobe lighting setup for Newborn Photography.
If you aren't sure where to get started with strobe lighting, consider attending a workshop in person. I learned all about strobes by attending a Matty Photography Workshop in the Seattle area. It was well worth the drive and the investment for me to have an experienced pro walk me through the rules of using strobes.
[Rewind: Check out these Newborn Photography Props and Ideas]
3. Natural Lighting
In the SLR Lounge Newborn Photography Workshop, Pye suggests you use all natural lighting for newborn photography. If you have good quality lighting available, I say, why not? It's less expensive and you don't have to lug as much gear around. For a beginner, especially, natural light is the way to go. Here are four inexpensive lighting accessories you can use on a natural light newborn photography shoot:
4. Basic Poses
Posing the baby is by far the most difficult aspect of Newborn Photography for most people. Practice is key, here, but Australian photographer Kelly Brown makes it look so easy in this simple wrap demonstration.
5. Editing
I often hear newbie photographers lament about how much time they spend "editing" their photos. Why? Oh, why are they spending hours editing one photo? Either they don't know how to light and expose an image properly in-camera, or they're hand airbrushing every inch of their images in Photoshop. Shooting in RAW format and learning how to edit in Adobe Lightroom has cut my post processing time in half (at least!)
I LOVE, love, love the Newborn Photography Presets from SLR Lounge, but you don't even have to purchase presets to harness the power of Lightroom. You can create your own presets and save a ton of time! In this tutorial, Pye shows us how to convert a newborn color photo into a dreamy, creamy black and white in just a few clicks in Lightroom.
P.S. Did you check out my TOP 5 PHOTO GIFT IDEAS FOR MOTHER'S DAY 2014? Seriously, any mom would love these!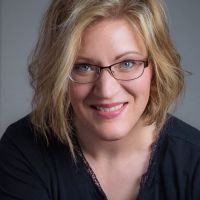 Tanya Goodall Smith
Tanya is the owner of WorkStory Branding Photography in Spokane, WA. Businesses hire her to create story-telling content that sells their high end products and services. She also teachings photographers her unique business model for making serious money as a corporate and personal branding photographer. Find her at
workstoryphotography.com
and
workstoryeducation.com