Picking Neutral Density Filters
There are many good reasons why you would want to invest in neutral density (ND) filters for both stills and video. These days, ND filters are like M Night Shyamalan movies – there's an abundance of them and most are terrible, but there are a couple good ones in there. Check out the video and article below to see what our favorite ND Filters are!
Our Favorite Neutral Density Filters | Gear Talk Episode 5
Neutral Density Filter Test
I went out to the beach with the Syrp Variable ND Filter, Light Craft Workshop Fader Filter, and 3 Singh Ray Filters. I took one shot without the filters and then 3 shots with each filter at 3 stops, 5 stops, and Max Stops. Here is the original image with no filter applied.
Light Craft Workshop Fader Filter Test
This Light Craft Workshop Fader Filter is the first variable ND filter Pye ever bought, and it was the last, as you can see from the results below.
Fader Filter 3 Stops
As you can see in the image above there's a strong green tint added to the image. This is correctable in Lightroom, but it's a huge shift into the greens at only 3 stops.
Fader Filter 5 Stops
At 5 stops on the Fader Filter, there's still that green tint and we're beginning to see a loss in sharpness in the image.
Fader Filter Max Stops
At the Max stop, we're seeing a lot of cross hatching as well as an extreme loss in quality in the bottom right corner of the image. I would not recommend using this filter past 6 stops.
Syrp Variable ND Filter Test
I'm not a huge fan of variable ND filters because they usually cause more harm than they do good. Which is why I was looking forward to testing the Syrp Variable ND Filter, and I have to say I was pleasantly surprised.
SYRP ND Filter 3 Stops
At three stops, things are looking good. There is, as little as makes no difference, a green shift, but it's much better than I've seen with other filters variable or not.
SYRP ND Filter 5 Stops
At 5 stops, the SYRP is holding up like a champ. Usually the flaws you see in a variable ND filter will become more exaggerated when you increase the stops. Surprisingly at 5 stops there is no more green than at 3 stops.
SYRP ND Filter MAX Stops
At the MAX stops (8.5), this image is not only usable, but the best one in terms of color in this entire test. There's some vignetting on the top right of the frame, which is an easy fix in Lightroom. For a filter that costs less than $140, it has performed remarkably well across the board.
3 Singh Ray Filters Test
Now on to the crème de la crème of filters.
Singh Ray 3 Stops
At three stops, the Singh Ray 3 Stop goes a bit bluer than our original image. Overall it looks great with no visible loss in quality or sharpness and minimal color shift.
Singh Ray 5 Stops
Now this is interesting – the Singh Ray 5 Stop becomes more warm than our original image, the exact opposite of the Singh Ray 3 Stop. At 5 stops, we see minimal loss in sharpness and quality but a noticeable warm color shift.
Singh Ray 10 Stops
With the Singh Ray 10 Stops we're seeing a significant shift into the greens. Other than the color shift, we have a usable image with minimal loss in quality and sharpness and only slight vignetting.
Conclusion
We can't really recommend Light Craft Workshops Variable ND, at least not the version we have. There was simply too much color shift and loss in image quality. 
If you want the very best in Neutral Density Filters, then Singh Ray is hands down the best we've used, but they come at a cost of money as well as convenience.
If you want a great, affordable, and convenient ND filter, then I definitely recommend the SYRP Variable ND filter. The SYRP performs incredible well, delivers quality images (over the entire range!), and at less than $140 it's a killer value. If you're looking to purchase your first ND filter, or you're looking for a great variable ND filter, then the SYRP Variable ND Filter is for you.
More Gear Talk?
If you enjoyed this episode of Gear Talk, then be sure to subscribe to our Youtube Channel for all the latest updates!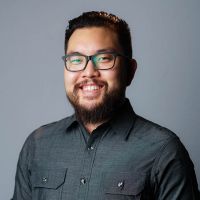 Joseph Cha
I'm a photographer and cinematographer based in Southern California. When I don't have a camera in my face I enjoy going to the movies and dissecting the story telling and visual aesthetics.