Newborn Photography Workshop and Presets
Newborn Photography Essentials
Professional newborn photos are just a workshop away! No matter if you're an aspiring newborn photographer or simply a parent looking to take better pictures of your children, this workshop will show you how to capture amazing newborn photos with just a camera, a $30 reflector, and window light. So, regardless if you're using a full-frame DSLR or a Point-and-Shoot, all the tips and tricks included in this workshop will help you achieve top-quality newborn and baby photos
The Newborn Photography Collection Includes
Workshop DVD 1 – The Newborn Photography Workshop – The first workshop in the Newborn Photography Workshop teaches the actual newborn photo shoot itself. From planning to posing, lighting, newborn safety, camera techniques and everything in-between. This 2-hour shooting workshop will teach you everything you need to know to capture and create beautiful newborn photos.
Workshop DVD 2 – The Newborn Photography Presets & Post-Production Workshop – The second workshop in this collection focuses purely on post producing newborn photos. We include a full set of incredible one-click newborn presets for Lightroom 4 and up (5, 6, CC and up), two Photoshop actions (not compatible with Photoshop Elements) for advanced retouch, over 40 videos and 45 RAW image exercise files. Totaling just over 6 hours of education, this workshop will give you the knowledge and the tools to quickly produce and retouch incredible newborn photos.
Who is the Newborn Photography Workshop Collection For?
Our approach to teaching newborn photography is simple. We want to help everyone out there, whether you are an aspiring professional newborn photographer or simply a parent that wishes to take better pictures of your children, we want to help you take amazing professional photos of newborns without having to spend tons of money on photography and lighting gear. Whether you're using a point and shoot camera or a full-frame DSLR, these planning, lighting, posing, shooting, and post-production tips will help you take better newborn and baby photos.
Content Breakdown:
DVD 1: Posing, Lighting, Shooting
Learn Lighting, Posing, and Planning
Learn Newborn Safety and Procedures
Learn Proper Settings & Equipment
51 Videos | 1.86 Hours Running Time
Total File Size: 4 GB
DVD 2: Post Production
Learn to use Lightroom for Newborn Photos
Powerful Newborn Lightroom Presets
44 Videos | 6.2 Hours Running Time
74 Presets, 2 Actions and 45 RAW Exercise Files
Total File Size: 4.6 GB
Newborn Photography Sample Images | Learn How to Photograph Babies
Here are a few sample images from the workshop. DVD 1 will teach you the planning, posing, lighting, shooting and other baby photography tips, while DVD 2 will teach you post production and give you the presets (for Lightroom 4 and up) to achieve the final results. Hover over the images to see different styles of post production that we will be teaching as well.
Contents of DVD 1: Newborn Photography Workshop
Newborn Posing
We teach basic & advanced newborn photography poses. In the basic series, we teach the back, side & tummy poses along with their variations. In the advanced poses, we talk about taking candid shots, capturing more advanced sleeping poses, using wraps and more.
Amazing Results with Simple Lighting
Great Photography is not all about the gear. We show you how to create professional lighting using only a $30 reflector and window light with our newborn photography tips.

Learn Newborn Safety and Comfort
Safety should always be the photographer's first priority for your newborn photography shoots. We teach all of the techniques needed to keep your newborn safe, happy and comfortable throughout the shoot.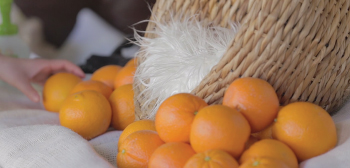 Accessories and Props
Learn how to find inexpensive, safe, & tasteful props to make creative sets that make your infant photography ideas come to life. Also, learn color theory to make sure your newborn photography props match.
Contents of DVD 2: Newborn Photography Presets & Post Production
Learn Lightroom For Newborns
Learn Lightroom specifically for developing newborn photographs. From standard high-contrast color images with perfect skin tones to beautiful bright and airy fades, to wonderfully filmic B&W newborn photos.

Enjoy 74 Lightroom Presets
The Newborn Photography Presets and Post-Production Workshop includes an incredibly powerful set of 74 Lightroom Presets, 39 One-Click Develop Presets and 35 Brush Presets designed for developing and retouching newborn photos.

Follow with RAW Exercise Files
Follow along with the RAW exercise files to learn step-by-step as we process each image. We encourage you to first follow along and then try the same technique on one of your own images. Practice makes perfect!

22 Start to Finish Examples
After walking through 10 start-to-finish processing examples from the workshop, we go through 12 more full examples using user submitted images. This gives us the chance to show you how these production techniques & newborn photography presets for Lightroom 4 and up (5, 6, CC and up) can be applied to all types of images and all different styles of newborn photography.
PRICING OPTIONS
Access this workshop and community in two ways
Streaming & Video Downloads
Master Newborn Photography
$79
One Time Payment
 Access this workshop only
 Lifetime Access
$79 One time payment – LIFETIME ACCESS
Full Access
Access all 30+ SLR Lounge Workshops
$348
/year (USD)
Just $29/Month Billed Annually
 Access this workshop + All other workshops
 Access expires with inactive subscription
$348 / yr – Unlimited Streaming
[/vc_section]
FREQUENTLY ASKED QUESTIONS
---
If you purchased this course, please log in and go to your "my library" section.  You should see all of your purchased courses in this section.  If you do not see your course here, please contact us at help@slrlounge.com and we can assist you further.
If you are a subscriber, please log in and go to your "my library" section.  You should see all the courses in this section.  If you do not see your course here, please contact us at help@slrlounge.com and we can assist you further.
If you purchased this course, you can download each video by clicking the download button below each video for offline access.  If you are a subscriber, then you have streaming access only for the duration of your membership.