Every photographer's favorite photo app and favorite app to hate on, just got revealed its arrival for Windows 10 Tablets. It doesn't seem that long ago that Instagram announced it had come to Windows 10 Mobile, and now it gets a full fledged tablet app. From their announcement on their blog post it appears it will be full-featured,
Instagram for Windows 10 tablets includes all of your favorite features, including Instagram Stories, Direct and Explore. And you'll be able to capture, edit and share directly from your Windows 10 tablet device.
So where Instagram was available to Windows 10 users via mobile before, it's now available across the Windows platform essentially entirely. The ability to capture, edit, and share may seem a little unorthodox and ungainly from a tablet, but you needn't capture on it if you don't desire to.
What is perhaps the most interesting facet of this news is that it essentially means you can finally use Instagram on a 'computer', albeit not from a browser, because you'll be able to do so directly from Microsoft Surface Pros and Surface Books. The Surface line has been widely adopted across the line and since you can run full-featured programs on them, like Photoshop, this will be a welcomed addition and something many photographers will want.
The second question is indirectly proposes is whether we can expect to see this coming to iPad anytime soon. iOS users arguably make up the bulk of the Instagram user base, and a large portion of that will have and use iPads. Given Apple's new dedication to raw handling and the iPad Pro line being more powerful all-in-ones than ever, it would seem sensible that Apple should get its own tablet app from IG soon enough.
It's all together a power play from Instagram though, given the hundreds of millions of users who are on a Windows 10 device this could extend the already massive IG user base, or at least make more dedicated users of the base it already has. When you consider Snapchat looks like it's heading for a whopping $25Billion IPO soon, this looks like a good effort from IG to grab some headlines, offer more utility, and cover an audience Snapchat hasn't and won't likely touch.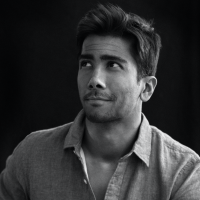 Kishore Sawh
A photographer and writer based in Miami, he can often be found at dog parks, and airports in London and Toronto. He is also a tremendous fan of flossing and the happiest guy around when the company's good.