For many people, myself included, Western Digital internal drives are the backbone of their workflow, and particularly these days many creatives use their Blue HDDs for external backup that provides large capacity and reliability with relatively low cost. The problem is the world has moved toward SSD and that has meant WD's Black, Blue, and Red drives are pretty much used for just that, back-up storage. But just a few short months after its acquisition of SanDiskThe company seems to be having a sort of renaissance at the moment, giving facelifts to many standard offerings, and now this much welcomed addition to a market that's been missing it.
These are the first WD-branded SATA client SSDs to hit market though not their first SSDs, and seem to aim to round out the WD family. Both the Blue and Green lines will come is 2.5inch and M.2 form factors and will give the average and above average user great options whose claim to fame will certainly be the marriage of price and longevity.
Both SSD lines will be speedy, giving near the maximum speed we can expect from SATA drives with the Blue coming in at 545MB/s read and 525MB/s write, with the Greens falling slightly short of that with 540MB/s read and 405MB/s write. WD is claiming best-in-class endurance, and that is clear from the numbers. The smaller Blue drive of 250GB has a rated life of 100TBW (terabytes written) and up to 400TBW in the 1TB variety. This is really where the Green lacks a bit in comparison as it has an 80TBW for the 240GB version and 40TBW for the smaller 120GB version. But again, for perspective, that's still better than Samsung's 850 Evo series which has a 75TBW for its 250GB line.
Both drives have MTTF and WD Functional Integrity Testing (F.I.T.) Lab certification, which should mean fast boot times and better program responsiveness, and purchase of either will come with WD's SSD Dashboard software, which gives continual performance and capacity monitoring.
I've often advocated those running Lightroom on HDDs and who are annoyed with performance, to set-up an external docking bay and run LR off that, or at least your current files and catalogues, and these seems like a brilliant option for that purpose. No doubt these will become popular with scratch builds and those looking to test the SSD waters without a large financial investment.
You can get the WD Blues here that start and just $89 for 250GB, and $52 for the 120GB Green. Check them out here.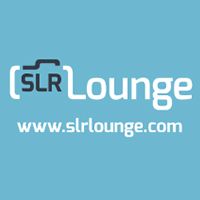 SLR Lounge Official
Articles by SLR Lounge Official are created by multiple authors. They represent official announcements by SLR Lounge.