What scares you? Spiders? Using public bathrooms? Having nothing to say at the moment you need to say something smart? Maybe those are just me, but something else that does scare me, and likely you too, is disappointing a client. The first paid photography gig I ever had was a ridiculously small event with low expectations, but this didn't stop me from over preparing, and handing over the images with hands seemingly suffering from early onset Parkinson's. This is why I am always in awe of photographers who choose weddings.
Weddings, generally, are not for me. There's so much that can go wrong, so quickly, and you've got one chance to record it all in fine, exquisite detail, missing neither a sparkle of a ring, or the first smile moistened by tears, of a bride who has just said 'I do.' Even for the journeymen and women who have been shooting weddings of all types for years, like many of our staff at SLR Lounge who shoot for Lin & Jirsa Photography, the challenges are ever present, though they are some of the best equipped to deal with them.
But what if you're beginning? What if you're stepping into the foray for the first time, or maybe you just want to escalate what you produce? How do you do that? You could, I suppose, try to get some sort of internship with a high brow wedding photography company, but that's not always an option. Profoto has teamed up with wedding photographer couple Justin & Mary Marantz, an internationally renowned duo, on a year long series of 20 short videos throughout 2014 that followed the couple through the various steps of a wedding photographer's day; that is a great place to start.
The videos are succinct, and serve as a great checklist for covering any western wedding. Each video is labeled to match the type of shot to be achieved in a specific part of the day; From shooting the wedding dress, the bridal portrait, the first kiss, the cake shot, emotional moment, and more, all the way to the sparkler exit. Within each video, the Marantz's discuss what's going through their heads, and the 'whys' of what they are doing, giving food for thought and actionable examples throughout.
Yes, there is a focus on the lighting to promote Profoto, and especially their delectable B1s and accompanying modifiers, but that's not all there is. If you listen carefully and watch closely, you'll be able to pick up a lot more than what's being vocalized. That said, what can be done with these things never ceases to amaze.
Here below are two videos of the series, and you can find the rest on the Profoto website here. Afterwards, you'll likely want to learn more about the Justin and Mary, and you can do so at their site, where you'll see information about their work, and their "Walk Through A Wedding" workshops that have been featured in Inside Weddings, and Style Me Pretty & Martha Stewart. Inspiring stuff.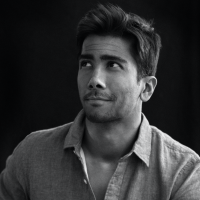 Kishore Sawh
A photographer and writer based in Miami, he can often be found at dog parks, and airports in London and Toronto. He is also a tremendous fan of flossing and the happiest guy around when the company's good.