Spare the already established through other channels, your Instagram following matters. That goes for photographers and models alike.
Toward the end of 2015 we got wind that numerous modeling agencies were actively seeking out those with a following minimum of 10K for representation, and I know other agencies who expect more. The game is somewhat the same for photographers whether you choose to accept it or not, where certain brands, clients are looking to hire photographers with a minimum of 20K followers. In fact, it happened to one of our writers the other day, who was more than qualified for the job but was turned down for a following stat that was too low.
Are there the exceptions? Of course, but we'll deal in the rule here, and the rule these days is that you should be actively seeking to grow your following. How? Well, the researchers from Georgia Institute of Technology and Yahoo Labs analyzed the data of 1.1 million photos on IG to come to a conclusion that there is something you can do to give your images, and thus accounts, just about a 40% higher chance of likes and comments, and it's simple: Show human faces.
The exact figures were that images with people's faces were 38% more likely to get 'likes' and 32% more likely to get comments. Those figures are nothing to sneeze at. So, for you headshot and portrait photographers out there, you're probably doing just fine, but that said, it's a little more nuanced that that.
While the data suggests neither the gender nor age of the faces in the image makes a difference, there were things that did, and what their research highlights is that optimal Instagram success is a balancing act, probably unsuited to automation.
For example, frequency of posting seems to be a critical factor according to Saeideh Bakhshi, the Georgia Tech College of Computing Ph.D. student who was the project lead. "The more you post, the less feedback you're going to get,' he said, but added, "Posting too much decreases likes two times faster than comments."
It would seem then that if you're not a celebrity then you've still got to have a beat on the pulse of your audience and not overload them. It also matters if you're looking to collect a particular number of likes on an image, as the more you post in succession the less likelihood that any one image will be liked.
You can read more about the study here.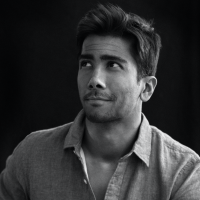 Kishore Sawh
A photographer and writer based in Miami, he can often be found at dog parks, and airports in London and Toronto. He is also a tremendous fan of flossing and the happiest guy around when the company's good.