In our digital world, it's become almost a rare occurrence that a digitally-created photo will get to see the light of day as an actual, tangible piece of art that you can hang on a wall. Printing gives your photo more of a life in the world, so to speak, than merely posting it to Instagram. It allows it a new longevity. A print can be an heirloom, passed from an elder to a youth.
It is a whole new experience compared to the humdrum digital display that is expected. Not to mention, in a time where most of us are visually glued to a screen for most of the day, whether it's for work or to glance at your newest Facebook notification at a red light, enjoying printed photography as an analog reprieve from a digital world where so many things vie for your attention has great merit in its own right.
Landscape photographer and YouTube vlogger Nigel Danson offers his perspective on what makes printing so special in a new YouTube video, and in addition to the 'why's,' he offers some very valuable 'how's.' Printing is another art in itself for those who are willing to dive into this other realm, adding a new level of perfectionism to the craft that is photography.
The photo processing, printer used, print settings, paper type, paper profile, and paper manufacturer all play a role in the final work produced, and the insight Nigel shares will surely help a novice printer on their way to finalizing their vision in the last step – the print.
It's a bit of a long video, so if you'd like to cut to the "how to," jump in at around the 10:43 mark. However, in doing so you will miss some great info on Nigel's papers of choice and why he uses them, so if you've got the time and are interested in printing, the whole video is worth a watch!
SaveSave
SaveSaveSaveSave
SaveSave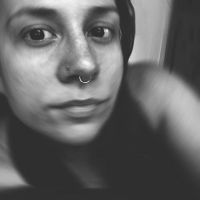 Holly Roa
Seattle based photographer with a side of videography, specializing in work involving animals, but basically a Jill of all trades. Instagram:
@HJRphotos