Drobo, a key player in the realm of data storage and network solutions has had a good year, with the release of the Thunderbolt 3 5-bay Drobo 5D3. This brought the 5D into a much more contemporary time with 4K support, and speeds that will transfer around 35GB of data is the neighborhood of 2 minutes. Of course, you can arrange the RAID set-up at will and to your liking.
Now though, there's a new version, or rather, new editions of both the 5D3 and the network 5N2, and the primary aim here with these releases is to bring even more performance out of the box, and more peace of mind through security during its life.
Both the Drobo 5D3 and 5N2 see Gold and Platinum editions and here's a brief look at what that means:
5N2 and 5D3 Gold Editions:
5-Year of DroboCare warranty, which includes 24×7 support and hardware replacement
mSATA card for Accelerator Bay –up to 30% performance boost
5N2 and 5D3 Platinum Editions:
5-Year of DroboCarewarranty,which includes 24×7 support and hardware replacement
mSATA card for Accelerator Bay –up to 30% performance boost
5-Year Data Recovery Planprovided by DriveSavers
These special edition Drobos come with premium DroboCare warranty for five years, which superceded the standard two-year coverage, and dditionally they include a 128GB mSATA SSD for up to 30% faster access to frequently used files. That's a truly welcomed addition all by itself.
The Platinum package has all the Gold does but also come with one instance of a data recovery service within a five year period, partially a result of the partnership with DriveSavers, which has the highest recovery rate for mechanical, water and fire damage, file corruption, and more on hard drives and all data storage devices, according to Drobo's material.
Of course, all of this comes at a cost, but good storage is never cheap – though it should be said it's still less than some contemporaries.
We should have these in for review in the near future.
Pricing and Availability
The Drobo 5N2: Gold Edition MSRP $749 / Platinum Edition MSRP $949.
The Drobo 5D3: Gold EditionMSRP $949 / PlatinumEdition MSRP$1,149.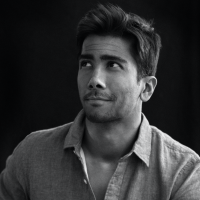 Kishore Sawh
A photographer and writer based in Miami, he can often be found at dog parks, and airports in London and Toronto. He is also a tremendous fan of flossing and the happiest guy around when the company's good.