So this is it, Leica's youngest and newest born, the Leica CL. It's small with tactile controls, uses the L mount which opens up some 120-odd lenses for it; has a lovely EVF; somewhat of a touch screen on the back (a back that looks an awful lot like the M10); looks overall more like the Leica X2 than the original film CL; has a bright red dot on the front, and after spending weeks with it in three cities across North America and the Caribbean I can say it's probably a unit that will pique your interest and possibly go down as this year's least understood camera.
That seems to be a consensus at this juncture, anyway, but it needn't be so.
What it is, who it's for, what it represents, why it exists and what that could signal are things I'll answer in detail in my full review that's to come shortly.
But here's an initial introduction to the new Leica CL.
Leica CL
The new, digital Leica CL utilizes a 24.2 MP APS-C sensor and Maestro II processor as the heart and engine, the combination of which not only allows for high quality capture, but rapid capture.
The Leica CL can shoot up to 10FPS with its electronic shutter for a burst of up to 140 JPEGs or 33 DNG and JPEG combinations. It's mechanical shutter can go up to an impressive 1/8000, and electronic shutter up to 1/25000, and it can sync flash at 1/180. It will also shoot 4K video at 30FPS and full HD at 60 FPS, though missing a proper audio input port.
Given its size and ability it puts is in good company of other small and powerful mirrorless cameras, except this has Leica build and design. The top and bottom are plates, somewhat akin to the M cameras, except instead of brass these are milled and anodized aluminum. So while you can't expect to wear this one down and reveal a beautiful patina as you can with the brass plates, it does bring a nice heft and solid feel that isolates it from anything else in its class.
Separating it even more so is, perhaps, the fact you can use 127 Leica lenses on the CL with various adapters. You've got the 7 TL lenses (including the just announced Elmarit-TL 18 mm f/2.8 ASPH. Lens, which is the smallest of its kind), 7 SL lenses, 49 M lenses and even the 64 R lenses. Of course not all of those will support AF, however, and the CL has a nice and upgraded AF system that's a 49-point contrast detect system. It's no A6500, but it's decent.
The CL however, does lend well to adapted lenses because there's a throwback-feel to the camera, with all its manual dials, magnification function during manual focus, and that small LCD on the top plate that lets you use this much more like a camera of old – even though it isn't one. The CL has a cleaned-up menu borrowed from the M10, and even USB-C which does support charging, and Integrated IEEE 802.11b/g/n Wi-Fi with accompanying app.
It's an unusual camera in so many ways. It is perplexing in some and in others it just makes so much sense. I say it's a good intro to Leica because Leica is not a cheap ecosystem to buy into, but this one is within reach, and you can slowly build your lenses which you know will be good forever. That, and it won't be the alien feeling many younger people find with a tradition M – it's still familiar. And it's when you have it for a while do you start to realize that unlike so many other cameras, this one is always with you – and that means something.
Look out very soon for the full review soon, but if you want to ensure you get one, check the Leica CL options here.
Leica CL Mirrorless Digital Camera (body only) $2,795
Leica CL Mirrorless Digital Camera with 18mm Lens $3,795
PRODUCT HIGHLIGHTS
24.2MP APS-C CMOS Sensor
Maestro II Image Processor
2.36m-Dot Electronic Viewfinder
3.0″ 1.04m-Dot Touchscreen LCD & Top LCD
UHD 4K30 and Full HD 1080p60 Video
Up to 10 fps Shooting and ISO 50000
49-Point Contrast-Detect AF System
Electronic Shutter Up to 1/25000 Sec
Integrated Wi-Fi and USB 3.0 Type-C Port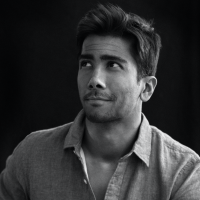 Kishore Sawh
A photographer and writer based in Miami, he can often be found at dog parks, and airports in London and Toronto. He is also a tremendous fan of flossing and the happiest guy around when the company's good.