We're in the homestretch of 2017 and barring some surprise announcement, the Sony a6500 will remain the king of Sony's cropped sensor cameras, and perhaps king among all APS-C mirrorless. The a6500, a6300, and a6000 each remain on photo and video wishlists.
Straight out of the box these cameras a brilliant, and with a few accessories, you'll be able to flesh out a powerhouse shooting experience that will have even most diehard full-frame shooter questioning the need for it. So Here are five accessories to take your Sony holiday gifts to the next level.
Sony APS-C Bodies*
*Prices shown are Black Friday 2017 sales
1  – Lens Adaptors
One of the features that intrigued and attracted us all to Sony mirrorless was lens adaptability. Nearly every brand can find its home on the front of a Sony mirrorless camera, and there are those who will tell you that some Canon lenses will perform better and quicker on Sony bodies – and that was then. Now, lens adapter options have improved and grown in variety since the early days of Sony's E-mount. Here are some of the best options.
Sigma MC-11 Adapter – $149.00* (currently $100 off! See more SIGMA Black Friday deals here)

Fotodiox Vizelex ND Throttle Adapter –  

$79.95

FotodioX Nikon F G-Type Lens to Sony –

$79.95

Metabones Canon EF/EF-S to Sony Adapter (5th Generation) –

$399.00
2 – Tethering Cable
If you're shooting landscape, portraits, or any kind of tabletop photography, the ability to shoot tethered is a great benefit.  By reviewing your images in real time on a large screen, you avoid the many mistakes you'd miss relying solely on the screen of your a6000 series cameras.
2 – Lenses:
Sony E-Mount APS-C Prime Lenses*
*Prices shown are Black Friday 2017 sales
Sony E-Mount APS-C Zoom Lenses*
Sony 10-18mm f4 –  $748.00 – 67mm filter size
Sony 18-105mm f4 – $548.00 – 72mm filter size 
Sony 16-70mm f4 – $898.00 – 55mm filter size
*Prices shown are Black Friday 2017 sales
Sigma E-Mount APS-C Prime Lenses
Sigma 16mm f1.4 Contemporary Lens – $449.00 – 67mm filter size 
Sigma 30mm f1.4 Contemporary Lens – $339.00 – 52mm filter size
3 – ND Filter & Filter Rings
Shooting outdoors can present a host of challenges; chief among them is having more light than you want. If you hope to shoot in the sunlight with a wide aperture, an ND filter is on your NEEDlist. But…those can get pricey once you get a few lenses with different filter sizes.
The remedy to that problem is to buy the ND filter that fits on your largest lens and use filter rings to adaptor them to your other lenses. It's a bit more work but, it saves you money.
ND Filter Sets
Variable ND Filters
Filter Ring Set
K&F Concept Filter Set – $16.99
4 – Power Supplies
Until the next generation of Sony's APS-C cameras is released, poor battery life will probably be the number one gripe about the system. Hopefully, they'll inherit Sony's new NPF-Z100 battery or, something comparable, and we can all think about other things while shooting…. like shooting.
5 – Camera Cage
The demands of video shooting are often greater than the real estate on your camera can sustain. Mounting a Rode VideoMicro Pro or Filmmaker Kit, Zoom H1N,  or Aputure Video Light requires a bit more flexibility your camera's body can provide. Here are a few affordable cage options to help optimize your filmmaking endeavors.
Buying Sony this Holiday Season? Check these out!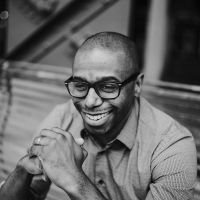 Wendell Weithers
Wendell is based in Atlanta where he shoots events, portraits, and food photography. He also supports his wife Andrea as she runs their cake design business, Sweet Details. Instagram:
Wendellwphoto