As much as we'd all love to be proud stewards of only top-of-the-line glass, realistically most of us have to save up and procure it one piece at a time over an extended period. But, with a few compromises, we can have some great glass for less than top-dollar. We've compiled a list of Canon lenses, and alternatives, to satisfy the need for sharp, contrasty images without breaking the bank.
Keep in mind, these are not strictly the cheapest options that can be had, but the ones with a great balance of cost and quality.
Of course this is our first pick for a budget lens. The classic nifty fifty is a staple in any photographer's kit. It doesn't get much cheaper, but this lightweight lens can deliver some tack-sharp images. While this lens does tends to lean a bit soft wide-open, once you hit f/4 photos are as sharp as anything out there.
That said, with a little sharpening in post, you can enjoy creamy bokeh courtesy of the 50mm f/1.8 STM's 7-blade aperture and open up wide to grab shots in low light.
This is a beautiful first lens for any new photographer. Skip the cheap kit zoom and pick up one of these instead.
Alternatives
If you want something a little faster, step up to the 50mm f/1.4 for $329. At the higher end but still sub-$1,000 range, you could spring for the Sigma 50mm f/1.4 DG HSM Art Lens for Canon EF, priced at $949.
This is the classic focal length for portrait photography, long held in high regard for its ability to offer minimal distortion at a distance for intimate framing. As is generally the rule with primes, this lens provides sharp shots and super-shallow depth of field. The Canon 85mm f/1.8's bang for the buck is tremendous; have a look at this comparison between it and the also phenomenal Canon 85mm f/1.2L II.
Alternatives
If you don't mind manual focus, the Rokinon SP 85mm f/1.2 Lens for Canon EF can be had for $699 currently, regularly priced at $999. Though it's a specialty lens, lovers of the 85mm focal length may want to check out the Lensbaby Velvet 85mm f/1.8 Lens for Canon EF for $499.95. You can see our review of the Lensbaby here. Jumping up a little in price, there's also the Tamron SP 85mm f/1.8 Di VC USD Lens for Canon EF at $749.
Who doesn't want a 70-200mm? The old standby, the 70-200mm f/2.8L II is amazing, but at $1,899 it certainly can't be considered a budget option. At the beginning of this article, we mention compromises, and there are obvious ones with this lens – most notably the lack of image stabilization that is commonly found on telephoto lenses.
Then there's the slower maximum aperture of f/4, but that does deliver a positive as well – this lens is smaller and lighter than its holy-grail counterpart. Plus, it doesn't stoop to the level of the dreaded variable aperture – when changing your zoom your aperture won't change.
Compromises aside, this is L image and build quality for $599, a no-brainer if you aren't ready to invest in the 70-200mm f/2.8L II or even a lower-priced but still over $1000 alternative like the Tamron SP 70-200mm f/2.8 Di VC USD G2 Lens for Canon EF or first-generation Canon 70-200mm f/2.8L.
Alternatives
There isn't much out there sub-$1k in this focal range, but the Tamron 70-200mm f/2.8 Di LD (IF) Macro AF Lens for Canon EOS DSLR Cameras does offer a faster aperture but still no image stabilization for $769.
This, along with its L counterpart, is one of Canon's most versatile lenses. It's fantastic for food, product, and portraiture and one-ups the 85mm with its macro abilities. If you can only have one telephoto prime, this one covers more bases.
Alternatives
Canon's 100mm f/2.8L Macro adds image stabilization, weather sealing, and improvements in color and contrast for $749, also an excellent value. There is also the Canon EF 100mm f/2 USM for $499 which is a little bit faster but is not a macro lens.
If you're a telephoto lover and can do without the rest of the range found in a 70-200mm, this sharp, fast prime is the one for you. With a minimum focusing distance of almost five feet, no one would mistake it for a macro, but like the 100mm mentioned earlier, this lens offers a lot of versatility. Gorgeous portraits, sports, or wildlife (the kind that won't try to eat you, it's not THAT long) shooters would all be happy with this lens. Check out our review of the previous generation here.
Alternatives
Its closest counterpart would be the much-beloved Canon EF 135mm f/2L, a little shorter, a little faster, and a bit more expensive at $999. Alternately, see the 70-200mm section above for other, albeit bulkier, options.
For those who like things on the wider side, this is another incredibly priced L lens, and unlike the telephoto lenses listed above, features like a wider aperture and image stabilization are less likely to be missed. At the widest focal lengths, the ability to open a stop further won't contribute much to depth of field, and you really don't need image stabilization on these focal lengths for most practical purposes. The only time you'd miss the extra stop of aperture found on most high-end primes is when it gets dark.
This lens can currently be purchased in a set with the 50mm f/1.4 for $849, so if you're starting your collection, check out that killer deal.
Alternatives
The Canon EF 16-35mm f/4L IS USM is just a hair wider and can be had for $999. Wider still, the Tokina AT-X 116 PRO DX-II 11-16mm f/2.8 for Canon EF is only $399.
What's your favorite budget lens for Canon? Let us know in the comments!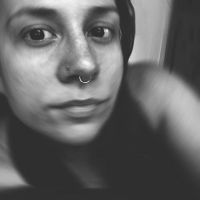 Holly Roa
Seattle based photographer with a side of videography, specializing in work involving animals, but basically a Jill of all trades. Instagram:
@HJRphotos